https://gymnearme.net.au/backend/profiles/get_profiles?gym_id=5151&include_types=1&include_classes=1&include_features=1&include_social=1&include_memberships=1&include_offers=1&include_hours=1&include_reviews=1&include_google_place=1&include_average_review=1&return_url=1
Category
Gym

HIIT

Boxing

Martial Arts
Opening Hours
Mon: 00:00 - 00:00
Tue: 00:00 - 00:00
Wed: 00:00 - 00:00
Thu: 00:00 - 00:00
Fri: 00:00 - 00:00
Sat: 00:00 - 11:00
Sun: Closed
Membership Plans Available at UBX Epping
Ubx Training Epping offers a flexible, no-contract option for $110 per fortnight, allowing you to attend two classes per week.
| Plan | Description | Price |
| --- | --- | --- |
| FLEXI (2) | | $110 - fortnightly |
About UBX Epping
We are UBX [You-Box]: world-class boxing workouts, ready when you are. UBX delivers a unique mix of boxing and strength training across a 12 round circuit. Six of the rounds include boxing exercises, whether that's bagwork or one-on-one padwork with a coach. The other six rounds include a combination of functional strength, cardio and conditioning movements. Each day is different and members can start their workout at any time they like. Co-founded in Australia by four-time world champion boxer Danny Green and fitness entrepreneur Tim West, UBX now has over 90 boutique gyms across Australia, New Zealand and Singapore, with more gyms opening in the United Kingdom and United States in 2022. Claim your FREE trial today via our website.
See what makes UBX Epping the Best Gym in Town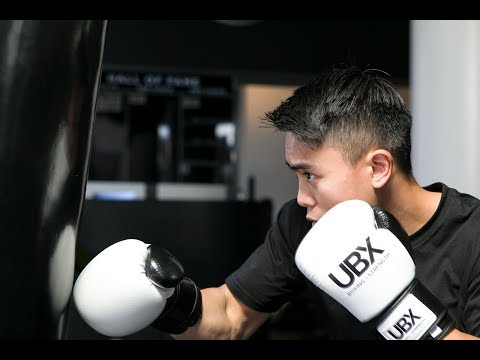 Experience the energy and community at UBX Epping.
See our certified trainers in action and get a feel for the energy and community at our gym. Watch now and come experience the difference at Epping.
Get a feel for the lively and supportive atmosphere that sets UBX Epping apart from other gyms in Epping
See firsthand the dedication and passion of our certified trainers as they guide and inspire members to reach their fitness goals.
Map
Enquire and view gym prices at UBX Epping. No obligation to join.
Customer Reviews
UBX Training Epping is a gym that is highly praised by its customers for its excellent facilities, knowledgeable staff, and welcoming atmosphere. Customers love the variety of classes and exercises that are offered, as well as the personal training options. The trainers, Christian and Joey, are patient and encouraging, and make sure that everyone is doing their best and pushing themselves to reach their goals. They also provide light-hearted banter to make the sessions more enjoyable.
The gym is also praised for its cleanliness and security, as well as its convenient opening times. Customers also appreciate the supportive environment that the owners have created, where everyone is encouraged to do their best and reach their goals. The members also enjoy the family-like atmosphere, where everyone is welcomed and accepted.
Overall, UBX Training Epping is a great place to work out and train, and customers are highly satisfied with the services and atmosphere that the gym provides. With its knowledgeable staff, variety of classes, and supportive environment, UBX Training Epping is the perfect place to reach your fitness goals.
I have been a member at UBX Epping for over a year now. It was the best decision I have ever made. The community at ubxepping - All welcoming and lots of laughs while supporting and encouraging each other during our workouts. no strict class times and can start my workout at a time that suits me. Ever changing workouts each session. Trainers joey and Christian, there constant support and dedication to all members is a true testimony to their passion for fitness and supporting people through the own individual journeys. Keep up the good work and highly recommend UBX Epping.
rebel xd
If you're looking for a gym that will keep you motivated and accountable, then look no further than UBX Epping. Christian and Joey make every session memorable and are there to help every step of the way. They're patient and will correct your technique to make sure you're always at your best, and throw in some light hearted banter through out your session. Thanks for your time, every time!
Cassandra Sulfaro
The owners have the highest regard for each and every member and thrive on helping everyone achieve there desired goals. I love training and learning from this incredible gym and can't thank Joey and Christian enough for all the time and effort they put into coaching me and every other member. Thank you
Alannah Maruff
It's such a pleasure training at UBX Epping with Joey and Christian. They've created a fun and welcoming community, and their passion for boxing and fitness shines through everyday. Being met with enthusiasm and support every time I walk into the gym makes reaching my own fitness goals that much easier. Can't recommend it enough!
Iimann23