https://gymnearme.net.au/backend/profiles/get_profiles?gym_id=5179&include_types=1&include_classes=1&include_features=1&include_social=1&include_memberships=1&include_offers=1&include_hours=1&include_reviews=1&include_google_place=1&include_average_review=1&return_url=1
Category
Gym

HIIT

Boxing

Martial Arts
Classes
Boxing

Spin

Group Classes
Opening Hours
Mon: 05:30 - 00:00
Tue: 05:30 - 00:00
Wed: 05:30 - 00:00
Thu: 05:30 - 00:00
Fri: 05:30 - 09:30
Sat: 00:00 - 10:00
Sun: Closed
Membership Plans Available at UBX Fortitude Valley
Ubx Training Fortitude Valley offers a range of fitness packages at different prices, with each package offering different levels of access to their facilities and services.
About UBX Fortitude Valley
We are UBX [You-Box]: world-class boxing workouts, ready when you are. UBX delivers a unique mix of boxing and strength training across a 12 round circuit. Six of the rounds include boxing exercises, whether that's bagwork or one-on-one padwork with a coach. The other six rounds include a combination of functional strength, cardio and conditioning movements. Each day is different and members can start their workout at any time they like. Co-founded in Australia by four-time world champion boxer Danny Green and fitness entrepreneur Tim West, UBX now has over 90 boutique gyms across Australia, New Zealand and Singapore, with more gyms opening in the United Kingdom and United States in 2022. Claim your FREE trial today via our website.
See what makes UBX Fortitude Valley the Best Gym in Town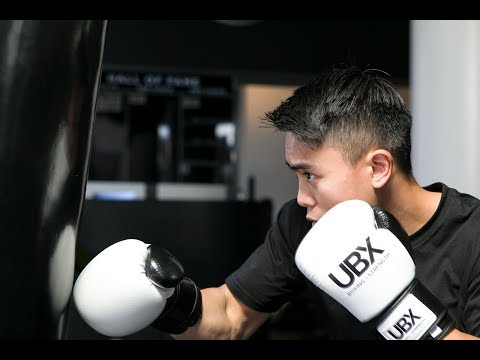 Experience the energy and community at UBX Fortitude Valley.
See our certified trainers in action and get a feel for the energy and community at our gym. Watch now and come experience the difference at Fortitude Valley.
Get a feel for the lively and supportive atmosphere that sets UBX Fortitude Valley apart from other gyms in Fortitude Valley
See firsthand the dedication and passion of our certified trainers as they guide and inspire members to reach their fitness goals.
Map
Enquire and view gym prices at UBX Fortitude Valley. No obligation to join.
Customer Reviews
Ubx Training Fortitude Valley is a top-notch gym that offers a wide range of services and features to help customers reach their fitness goals. Customers love the flexibility of no class times, the friendly and well-organised staff, the variety of exercises, and the personal training options. The gym also has great security, parking, and opening times. Customers also appreciate the motivating atmosphere and the gamification of fitness with the tracker. Adam and Roxy have been praised for their helpfulness and for pushing customers to work hard. Overall, customers have had a great experience at Ubx Training Fortitude Valley and highly recommend it to anyone looking to get into shape.
12RND is the perfect place for the gym-phobic person as you get the benefits of a circuit workout that's planned for you, with the flexibility of no class times. It truly has helped me to commit to a regular fitness routine and every workout is tough but you are easily able to amend exercises/take it at your own pace if you need.
Laura Hitchins
Best gym I have ever been a part of. Staff are helpful and friendly. The way the training is laid out makes it easier to come back for a new session as every session is a bit different. It makes going to the gym a bit less boring :) It is thanks to 12RND Fitness Fortitude Valley that I have managed to get back into shape.
Mattis Kopstad
Since joining 12 RND at Fortitude Valley I have noticed a significant increase in strength, stamina, and muscle definition. I am able to complete Tri's with less effort, more speed, and stronger than ever before. I truly notice it when I am out running and cycling. I highly recommend 12 RND Fortitude Valley to anyone who is on a health and wellness journey. I have noticed a significant difference in a short time.
Di'anne Dolzan