https://gymnearme.net.au/backend/profiles/get_profiles?gym_id=5180&include_types=1&include_classes=1&include_features=1&include_social=1&include_memberships=1&include_offers=1&include_hours=1&include_reviews=1&include_google_place=1&include_average_review=1&return_url=1
Category
Gym

HIIT

Boxing

Martial Arts
Classes
Boxing

Dance

Circuit

Functional Studio
Opening Hours
Mon: 00:00 - 00:00
Tue: 00:00 - 00:00
Wed: 00:00 - 00:00
Thu: 00:00 - 00:00
Fri: 00:00 - 10:00
Sat: 00:00 - 10:00
Sun: Closed
Membership Plans Available at UBX Gladstone
Ubx Training Gladstone offers a FLEXI (1) plan with no contract and billed weekly for $53/week.
| Plan | Description | Price |
| --- | --- | --- |
| FLEXI (1) | | $53 - weekly |
About UBX Gladstone
We are UBX [You-Box]: world-class boxing workouts, ready when you are. UBX delivers a unique mix of boxing and strength training across a 12 round circuit. Six of the rounds include boxing exercises, whether that's bagwork or one-on-one padwork with a coach. The other six rounds include a combination of functional strength, cardio and conditioning movements. Each day is different and members can start their workout at any time they like. Co-founded in Australia by four-time world champion boxer Danny Green and fitness entrepreneur Tim West, UBX now has over 90 boutique gyms across Australia, New Zealand and Singapore, with more gyms opening in the United Kingdom and United States in 2022. Claim your FREE trial today via our website.
See what makes UBX Gladstone the Best Gym in Town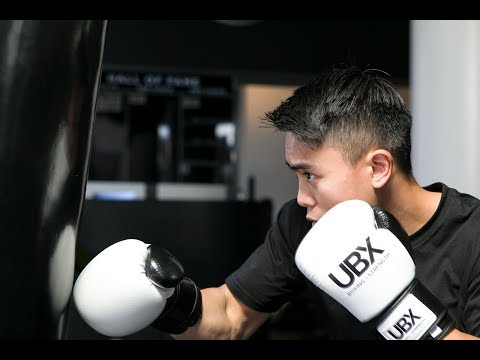 Experience the energy and community at UBX Gladstone.
See our certified trainers in action and get a feel for the energy and community at our gym. Watch now and come experience the difference at Gladstone.
Get a feel for the lively and supportive atmosphere that sets UBX Gladstone apart from other gyms in Gladstone
See firsthand the dedication and passion of our certified trainers as they guide and inspire members to reach their fitness goals.
Map
Enquire and view gym prices at UBX Gladstone. No obligation to join.
Customer Reviews
Ubx Training Gladstone is a fantastic training facility that offers a unique and enjoyable experience for all fitness levels. Customers love the grass roots boxing training, the supportive and friendly atmosphere, and the convenience of being able to drop in and start training within 3 minutes of arriving. The staff are highly knowledgeable and motivating, and the program is designed to challenge and push each individual to reach their goals. Customers have commented on the variety of exercises, the no-lock in class times, the supportive and encouraging trainers, and the overall atmosphere of the gym. The nutrition and boxing support provided is also highly praised. With the 12RND program, customers can get a powerful boxing themed workout in just 45 minutes, and walk out feeling energized and accomplished.
12RND Gladstone is nothing short of amazing! Having a rare back issue, I've always struggled to find an exercise that not only didn't cause discomfort, but I also enjoy. This is definitely it! The trainers are amazing, the sessions are fun & the members are all so friendly. Highly recommend.
Rachael Brown
Have been a member for 8 short weeks. Just completed my first Challenge, I was very happy with the results, I didn't expect to do as well as I did. The guys here at Gladstone are amazing. They are supportive, friendly, always encouraging and I love that I can just come in and start. The guys make training fun. I'm in and out, fist pump
leonie timbs
We signed up for the 6 week challenge and really enjoyed the format of 12RNDs and programming. The staff were super supportive, encouraging and adapted exercises when needed. During the 6 weeks we have increased our fitness and hit goals. Being able to turn up and start training within 3 minutes of arriving suits our busy schedules and knowing that within 45 minutes we will have had a great work out is awesome. Looking forward to signing up and continuing to train with Dev and the team at 12RNDs Gladstone. Highly recommend
Deborah King
12rnds in Gladstone is not only a gym but a community which is very supportive in helping you achieve your health and well-being goals. The team takes the time to educate you to ensure you learn good techniques. Each time you attend it's like going to a personal training season. It's a great vibe and highly recommend.
Tarryn Botha
12RND Gladstone does not disappoint !! Amazing crew, who are not only supportive and welcoming but push you to achieve more. The workouts are designed to challenge you but can absolutely be suited for any fitness level. The 1:1 boxing with the trainers has definitely been the highlight, as I didn't have any boxing experience before and feel that with each week I'm getting better. With only limited time in the day it's nice to just show up and know I will have a good workout for the day
megan kedwell