https://gymnearme.net.au/backend/profiles/get_profiles?gym_id=5152&include_types=1&include_classes=1&include_features=1&include_social=1&include_memberships=1&include_offers=1&include_hours=1&include_reviews=1&include_google_place=1&include_average_review=1&return_url=1
Category
Gym

HIIT

Boxing

Martial Arts
Opening Hours
Mon: 00:00 - 00:00
Tue: 00:00 - 00:00
Wed: 00:00 - 00:00
Thu: 00:00 - 00:00
Fri: 00:00 - 00:00
Sat: 00:00 - 10:00
Sun: 00:00 - 10:00
Membership Plans Available at UBX Hoppers Crossing
Ubx Training Hoppers Crossing offers three membership plans: Basic ($19/month), Standard ($29/month), and Premium ($39/month). Each plan offers access to different levels of fitness classes, personal training sessions, and gym equipment.
About UBX Hoppers Crossing
We are UBX [You-Box]: world-class boxing workouts, ready when you are. UBX delivers a unique mix of boxing and strength training across a 12 round circuit. Six of the rounds include boxing exercises, whether that's bagwork or one-on-one padwork with a coach. The other six rounds include a combination of functional strength, cardio and conditioning movements. Each day is different and members can start their workout at any time they like. Co-founded in Australia by four-time world champion boxer Danny Green and fitness entrepreneur Tim West, UBX now has over 90 boutique gyms across Australia, New Zealand and Singapore, with more gyms opening in the United Kingdom and United States in 2022. Claim your FREE trial today via our website.
See what makes UBX Hoppers Crossing the Best Gym in Town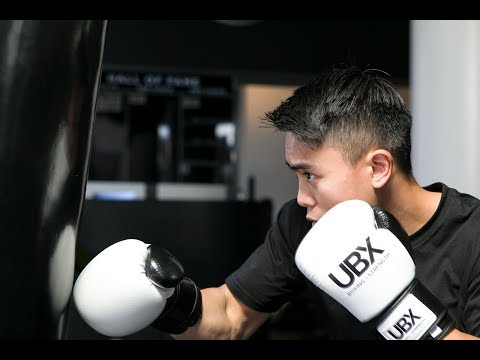 Experience the energy and community at UBX Hoppers Crossing.
See our certified trainers in action and get a feel for the energy and community at our gym. Watch now and come experience the difference at Hoppers Crossing.
Get a feel for the lively and supportive atmosphere that sets UBX Hoppers Crossing apart from other gyms in Hoppers Crossing
See firsthand the dedication and passion of our certified trainers as they guide and inspire members to reach their fitness goals.
Map
Enquire and view gym prices at UBX Hoppers Crossing. No obligation to join.
Customer Reviews
UBX Training Hoppers Crossing is an amazing gym that has something for everyone. From the moment you walk in the door, you are welcomed with open arms and made to feel like part of the family. The owners, Matt and Bianca, go above and beyond to ensure that every member is supported and encouraged to reach their fitness goals. The trainers are always there to help with form and technique, and the atmosphere is always positive and motivating.
The gym is well-equipped with a variety of equipment and the workouts are always changing, so you never get bored. The flexibility of no set class times makes it easy to fit a workout into your schedule. The team also provide tailored advice and support to help you reach your goals.
The reviews for UBX Training Hoppers Crossing are overwhelmingly positive, with customers praising the supportive environment, the friendly staff, the variety of workouts, and the flexibility of no set class times. Customers also love the community that has been created, with many making friends and feeling motivated to keep coming back. It's easy to see why UBX has so many 5-star reviews and why it's such a popular gym.
I want to share my unique experience at this place with you. I started my training on 24th of July. I was 94.5 Kg at that day. After a few month, been trained by a professional team of trainers, I lost more than 9 Kg and now (Nov 11th) I am 85 kg, with a big improvement in my muscle mass. I now feel more energetic, happy and active. I would like to express my sincere appreciation to Matt and Bianca (managers) and Liam, Ivan, Gareth, and Nathan. You are so great, guys. For sure, this gym is the best gym I have ever been to. And I strongly recommend it to anyone who wants to get rid of fat mass, gain muscles or just start a happy day.
Mahyar Bokaeeyan
I have tried out many different gyms and UBX Hoppers Crossing is definitely the best one I have been to! I really like the combination of boxing & other exercises as it helps a lot to build up your body strength. All the trainers are lovely and supportive but of course still make sure you're pushing yourself. The best thing is the community that we have there - lots of laughs while supporting and encouraging each other to be stronger, fitter and healthier!thanks Matt, B and the Team
Bernard Villoso
One of the best, most exciting gyms and fitness centres that I have ever joined. From the moment before I even stepped a foot in the gym, the team Bianca and Matt have been nothing but supportive and encouraging of me every step of the way. Love the positive vibe and atmosphere of the gym, and the togetherness that all members have when training together. The circuits are so demanding yet exciting, and fitness wise I could already tell the difference and change of my fitness levels are improving. Could not speak more highly of UBX Hoppers Crossing and the UBX team of Bianca, Matt, Liam and everyone else associated with the club.Would 110% recommend to anyone and everyone to join when interested.
Armin Kliko
I have been a member at UBX for just over 4 months. Starting as a beginner in a new club is always a daunting experience but the gym community at UBX made this experience easy and very pleasurable. Trainers and members are friendly and motivating with a supportive and personal approach for all fitness levels. The exercises are really designed to suit everyone and the main reason why members return to this gym day-in day-out is because of its outstanding trainers and fun environment. In 4 months my fitness has peaked and I've learned new skills. I love that there's no class times, I love the variety of exercises and love that you can start whenever you arrive. There's a great vibe and energy at this gym, highly recommend UBX.
Renee B
So welcoming and friendly. I started as a beginner and very nervous as I had a very low fitness level. But everyone was so helpful and motivating during my work outs and even after I left the class. Bianca and Matt would check in and keep me motivated to keep coming on the weeks I struggled to push myself and they have been extremely helpful in terms of knowledge of what steps I need to be taking in order to reach my goal! Cannot recommend this place enough!
Beauty By Briah