https://gymnearme.net.au/backend/profiles/get_profiles?gym_id=5183&include_types=1&include_classes=1&include_features=1&include_social=1&include_memberships=1&include_offers=1&include_hours=1&include_reviews=1&include_google_place=1&include_average_review=1&return_url=1
Category
Gym

HIIT

Boxing

Martial Arts
Opening Hours
Mon: 00:00 - 00:00
Tue: 00:00 - 00:00
Wed: 00:00 - 00:00
Thu: 00:00 - 00:00
Fri: 00:00 - 09:30
Sat: 00:00 - 10:00
Sun: Closed
Membership Plans Available at UBX Kenmore
At Ubx Training Kenmore, you can choose to pay for 3 months of classes at $100 per fortnight, or 6 months of classes at $100 per fortnight, or 10 classes upfront for $350.
| Plan | Description | Price |
| --- | --- | --- |
| 3 MONTH (2) | | $100 - fortnightly |
| 6 MONTHS UPFRONT | | $1059 - fortnightly |
| 6 MONTH (2) | | $100 - fortnightly |
| 10 Pass | Up Front payment for 10 classes | $350 - fortnightly |
About UBX Kenmore
We are UBX [You-Box]: world-class boxing workouts, ready when you are. UBX delivers a unique mix of boxing and strength training across a 12 round circuit. Six of the rounds include boxing exercises, whether that's bagwork or one-on-one padwork with a coach. The other six rounds include a combination of functional strength, cardio and conditioning movements. Each day is different and members can start their workout at any time they like. Co-founded in Australia by four-time world champion boxer Danny Green and fitness entrepreneur Tim West, UBX now has over 90 boutique gyms across Australia, New Zealand and Singapore, with more gyms opening in the United Kingdom and United States in 2022. Claim your FREE trial today via our website.
See what makes UBX Kenmore the Best Gym in Town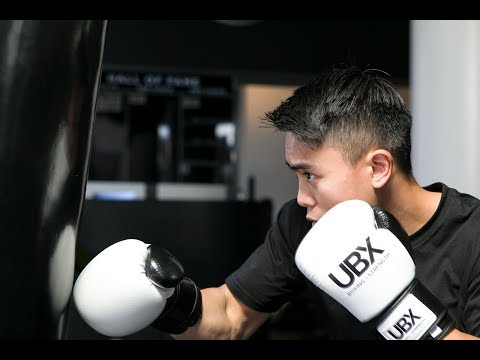 Experience the energy and community at UBX Kenmore.
See our certified trainers in action and get a feel for the energy and community at our gym. Watch now and come experience the difference at Kenmore.
Get a feel for the lively and supportive atmosphere that sets UBX Kenmore apart from other gyms in Kenmore
See firsthand the dedication and passion of our certified trainers as they guide and inspire members to reach their fitness goals.
Map
Enquire and view gym prices at UBX Kenmore. No obligation to join.
Customer Reviews
UBX Training Kenmore is a fantastic gym that offers a great atmosphere and excellent training. Customers love the flexibility and community that the gym offers, as well as the variety of exercises and classes available. The trainers are highly praised for their energy, motivation, and expertise. They are always vigilant and helpful, providing variations to exercises if needed and ensuring good technique is applied during the workout. The trainers are also very positive and encouraging, creating a supportive environment that makes customers feel welcome and at home.
The facilities are also top-notch, with video screens displaying exercise routines and a good mix of cardio, strength, and functional movement. The gym also has no set start times, so customers can jump right in whenever they arrive. The team at 12RND Kenmore is also highly praised for their aptitude and professionalism, and their positivity and energy is contagious.
Overall, customers love the gym and highly recommend it to anyone of all fitness levels. They appreciate the energy and enthusiasm of the trainers, the variety of exercises, and the supportive environment. With the help of the trainers, customers can push themselves to the limit and achieve great results.
After years looking a place where I could strive physically and mentally, I was introduced to UBX Kenmore! Best exercise, Best Team of coach and Best exercise colleagues!!! The challenges have help me to push my self everyday and see great results! Special Thank You to Tommy and Blossom for supporting me everyday!
Sandra Figueira
Blossom, Tommy and the team at 12RND Kenmore are amazing. It has been an absolute pleasure to work out with them. I love having a small group and being able to start whenever you arrive with constant guidance on the exercises. I find I get confused at bigger centres and this one is perfect for me!
Kellie Mikelsons
My all time favourite gym! Blossom and the gang are a great bunch of people and the 12RND gym format is absolutely great and meets my needs so well. * Variety - Every day is different * 1:1 - with at least 2 trainers to 12 rounds, there's always plenty of 1:1 with a trainer * I don't have to think! I can just rock up and start the circuit :-) * Good atmosphere and great trainers Keep it up gang!
Jarrod Thompson