https://gymnearme.net.au/backend/profiles/get_profiles?gym_id=5153&include_types=1&include_classes=1&include_features=1&include_social=1&include_memberships=1&include_offers=1&include_hours=1&include_reviews=1&include_google_place=1&include_average_review=1&return_url=1
Category
Gym

HIIT

Boxing

Martial Arts
Opening Hours
Mon: 05:30 - 00:00
Tue: 05:30 - 00:00
Wed: 05:30 - 00:00
Thu: 05:30 - 00:00
Fri: 05:30 - 10:30
Sat: 00:00 - 11:00
Sun: Closed
Membership Plans Available at UBX Kew
Ubx Training Kew offers three different plans: FLEXI (1) for $69/week, 3 MONTH (1) for $59/week, and 6 MONTH (1) for $49/week. The longer you commit, the cheaper the weekly rate!
| Plan | Description | Price |
| --- | --- | --- |
| FLEXI (1) | | $69 - weekly |
| 3 MONTH (1) | | $59 - weekly |
| 6 MONTH (1) | | $49 - weekly |
About UBX Kew
We are UBX [You-Box]: world-class boxing workouts, ready when you are. UBX delivers a unique mix of boxing and strength training across a 12 round circuit. Six of the rounds include boxing exercises, whether that's bagwork or one-on-one padwork with a coach. The other six rounds include a combination of functional strength, cardio and conditioning movements. Each day is different and members can start their workout at any time they like. Co-founded in Australia by four-time world champion boxer Danny Green and fitness entrepreneur Tim West, UBX now has over 90 boutique gyms across Australia, New Zealand and Singapore, with more gyms opening in the United Kingdom and United States in 2022. Claim your FREE trial today via our website.
See what makes UBX Kew the Best Gym in Town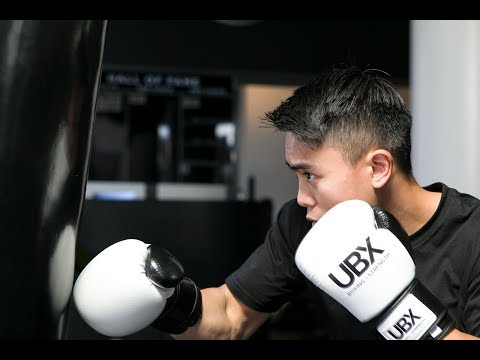 Experience the energy and community at UBX Kew.
See our certified trainers in action and get a feel for the energy and community at our gym. Watch now and come experience the difference at Kew.
Get a feel for the lively and supportive atmosphere that sets UBX Kew apart from other gyms in Kew
See firsthand the dedication and passion of our certified trainers as they guide and inspire members to reach their fitness goals.
Map
Enquire and view gym prices at UBX Kew. No obligation to join.
Customer Reviews
Ubx Training Kew is a fantastic gym that offers a unique and challenging workout experience. Customers love the no-set class times, the supportive and encouraging trainers, and the variety of exercises that are available. The trainers are personable and knowledgeable, and they make sure that everyone is pushing themselves to do better each time they come. The 45 minute rounds are intense and effective, and customers love the fact that they can start at their own pace and gradually build up over time. The atmosphere is great, with a real community spirit, and the equipment is always in great condition. Customers also appreciate the flexibility of the gym, as they can rock up when it suits them and get a full body workout in a short amount of time. Overall, customers are highly satisfied with their experience at Ubx Training Kew and would recommend it to anyone looking for a physical challenge.
The trainers at 12RND Kew are really personable and knowledgeable. You feel like you are getting a lot of attention and they are great at explaining new things - I've only just started a few weeks ago and it's been a great experience so far - definitely happy I chose this gym - the boxing element keeps it interesting and makes you feel stronger. Recommend highly.
M W
I LOVE 12Rnds Kew - it is the best gym I have ever been a member. The atmosphere is great; with fabulous and supportive environment and amazing trainers! Works for all levels - so supportive and encouraging, but the best part is NO strict start time! I get to rock up when ready! Highly recommend.
Melissa Farmer
I've tried almost every gym out there and 12 Round Kew is my absolute favourite. I love the friendly, supportive environment and how I get greeted by my name every time I arrive. I love that there are no set class time tables and I can start my work out at a time that suite me. I really enjoy the 1:1 boxing with my trainer and how the workouts change each day. The gym is clean and equipment is in great condition. Highly recommend for any fitness level.
DJ Ploughman
12 Round has become part of my daily routine, it is just too easy to fit into my schedule, with no class times, I can turn up when I want and in 45 minutes I am done, red faced, sweaty and exercise done for the day. The coaches are very supportive, professional and make the classes fun to attend. It is definitely the best workout session I have ever done, it changes everyday so I don't get bored either. Love 12 Round!
christie ilias
Amazing club with great members but even better coaches. Highly motivating workouts that change daily and you will easily burn over 600 calories a session! The coaches make this experience even better. The bulk of my sessions involve Charles and he is the best trainer I have worked with in a long time. Highly recommend!!
Shane Hann