https://gymnearme.net.au/backend/profiles/get_profiles?gym_id=5154&include_types=1&include_classes=1&include_features=1&include_social=1&include_memberships=1&include_offers=1&include_hours=1&include_reviews=1&include_google_place=1&include_average_review=1&return_url=1
Category
Gym

HIIT

Boxing

Martial Arts
Classes
Boxing

Dance

HIIT

Functional Studio
Opening Hours
Mon: 05:30 - 00:00
Tue: 05:30 - 00:00
Wed: 05:30 - 00:00
Thu: 05:30 - 00:00
Fri: 05:30 - 10:30
Sat: 00:00 - 11:00
Sun: Closed
Membership Plans Available at UBX Langwarrin
FLEXI (2) is a no contract option that costs $110 per fortnight and includes 10 classes that must be paid for upfront.
| Plan | Description | Price |
| --- | --- | --- |
| FLEXI (2) | | $110 - fortnightly |
| 10 Pass | Up Front payment for 10 classes | $275 - fortnightly |
About UBX Langwarrin
We are UBX [You-Box]: world-class boxing workouts, ready when you are. UBX delivers a unique mix of boxing and strength training across a 12 round circuit. Six of the rounds include boxing exercises, whether that's bagwork or one-on-one padwork with a coach. The other six rounds include a combination of functional strength, cardio and conditioning movements. Each day is different and members can start their workout at any time they like. Co-founded in Australia by four-time world champion boxer Danny Green and fitness entrepreneur Tim West, UBX now has over 90 boutique gyms across Australia, New Zealand and Singapore, with more gyms opening in the United Kingdom and United States in 2022. Claim your FREE trial today via our website.
See what makes UBX Langwarrin the Best Gym in Town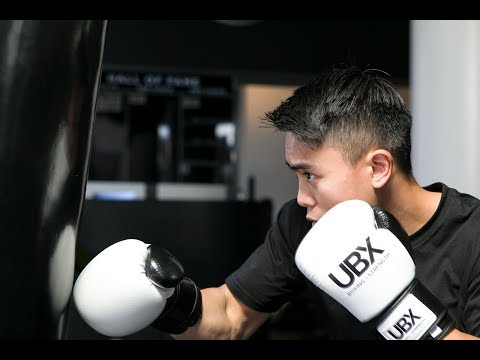 Experience the energy and community at UBX Langwarrin.
See our certified trainers in action and get a feel for the energy and community at our gym. Watch now and come experience the difference at Langwarrin.
Get a feel for the lively and supportive atmosphere that sets UBX Langwarrin apart from other gyms in Langwarrin
See firsthand the dedication and passion of our certified trainers as they guide and inspire members to reach their fitness goals.
Map
Enquire and view gym prices at UBX Langwarrin. No obligation to join.
Customer Reviews
UBX Training Langwarrin is a fantastic gym that offers a unique and enjoyable workout experience. Customers love the flexibility of the gym, with no set class times and the ability to turn up and start a round whenever suits them. The trainers are highly experienced and knowledgeable, and provide personal attention and padwork to ensure that customers are getting the most out of their workouts. The atmosphere is friendly and supportive, with a great sense of community among members. Customers have seen positive results in terms of weight loss, improved physical and mental health, and increased energy levels. The 12RND train on demand app is also a great feature, allowing customers to access workouts even when they can't make it to the gym. All in all, UBX Training Langwarrin is a great place to get fit and have fun.
Seriously didn't know gym could be so much fun! Love it! Dame, Cass and trainers are the friendliest people and are really there to support you. I love the wall of fame and working through the mile stones now a proud 400 member. I have never been so motivated to get up in the morning
Louise Dunsmuir
I love training at UBX Langwarrin! From the moment I walked in the club I felt so welcome and one of the team. The coaches are super supportive, knowledgeable and have created an awesome community. I have made many friends and connections with the other members in the club and I love how everyone cheers on each others wins and successes along the way. There are often extra sessions outside the club which are so much fun and a great way to get fit! The workouts provide a great mix of cardio, strength and boxing, no workout is the same and the best bit, no set class times! Love my UBX fam. Come in and check it out! :)
Sarah Watt
I absolutely Love Training at UBX it provides a different workout everyday you walk in the door. There are no class times so you can turn up and start on a round whatever times suits you. The Coaches are super helpful and there's padwork everyday that I'm constantly learning more about. The Community is just amazing and everyone is super supportive and I have made a great bunch of friends through here who share a common interest. I have shed a lot of body fat since joining UBX and my mental health has been so much better. No better time then now to come and try it for yourself, you won't be disappointed.
Betty Dyer
I'm really glad I found this club! The format is great and can fit in with any busy lifestyle with no set class times. Its provides a great mix of cardio, strength and boxing to get you burning calories from the outset. There is a real sense of community in the club and I have never seen so many people in one place who have had such positive results!!! By this I mean weight lost, feeling healthier again in your 30s and 40s, and being able to run again!! The easiest thing to do is to give it a go and find out for yourself.
Paul Dennis