https://gymnearme.net.au/backend/profiles/get_profiles?gym_id=5211&include_types=1&include_classes=1&include_features=1&include_social=1&include_memberships=1&include_offers=1&include_hours=1&include_reviews=1&include_google_place=1&include_average_review=1&return_url=1
Category
Gym

HIIT

Boxing

Martial Arts
Opening Hours
Mon: 05:30 - 00:00
Tue: 05:30 - 00:00
Wed: 05:30 - 00:00
Thu: 05:30 - 00:00
Fri: 05:30 - 00:00
Sat: 00:00 - 10:00
Sun: Closed
Membership Plans Available at UBX Lidcombe
FLEXI (1): Pay $54 per week with no contract.
FLEXI (2): Pay $108 every two weeks with no contract.
3 MONTH (2): Pay $98 every two weeks with a minimum term of 3 months.
6 MONTH (1): Pay $90 every two weeks with a minimum term of 6 months.
10 Pass: Pay $239 upfront for 10 classes.
| Plan | Description | Price |
| --- | --- | --- |
| FLEXI (1) | | $54 - weekly |
| FLEXI (2) | | $108 - fortnightly |
| 3 MONTH (2) | | $98 - fortnightly |
| 6 MONTH (1) | | $90 - fortnightly |
| 10 Pass | Up Front payment for 10 classes | $239 - fortnightly |
About UBX Lidcombe
UBX's mission is to become the largest boxing community in the world. UBX
delivers a unique mix of boxing and strength training across a 12 round circuit.
Each day is different and members can start their workout at any time they like.
Founded by four-time world champion boxer Danny Green and tech and fitness
entrepreneur Tim West in 2016, the brand now has over 90 boutique gyms
across Australia, New Zealand and Singapore, with plans to launch in the United
Kingdom and United States in 2022. We've combined the benefits of having
a personal trainer with the excitement and motivation of a group fitness class.
Ready to get started? Your first workout is free, simply contact us and we'll find a
day that works for you.
See what makes UBX Lidcombe the Best Gym in Town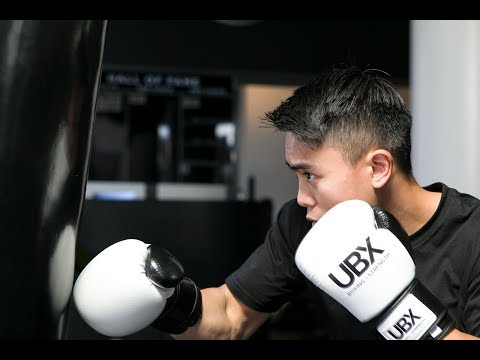 Experience the energy and community at UBX Lidcombe.
See our certified trainers in action and get a feel for the energy and community at our gym. Watch now and come experience the difference at Lidcombe.
Get a feel for the lively and supportive atmosphere that sets UBX Lidcombe apart from other gyms in Lidcombe
See firsthand the dedication and passion of our certified trainers as they guide and inspire members to reach their fitness goals.
Map
Enquire and view gym prices at UBX Lidcombe. No obligation to join.
Customer Reviews
UBX Training Lidcombe is a fantastic gym that offers a unique and enjoyable workout experience. Customers love the friendly and supportive atmosphere, as well as the knowledgeable and experienced trainers. The team is passionate about helping members reach their fitness goals and they are always willing to go the extra mile to ensure everyone is getting the most out of their workouts.
Customers have praised the trainers for their patience and support, as well as their ability to make the workouts fun and challenging. They also appreciate the fact that the gym is open early and has plenty of parking. The pre-planned workouts are easy to follow and the 45 minute sessions are perfect for those who are short on time.
Overall, customers are extremely satisfied with their experience at UBX Training Lidcombe and would highly recommend it to anyone looking for a supportive and motivating environment to get fit and strong in. The team is dedicated to helping members reach their goals and they make sure everyone is having a great time while doing it.
I've been training here ever since they've opened and I must say the cleanliness, professionalism and respect these guys bring everyday is amazing! Your not treated as a member but in fact treated as if you're part of the family! I would highly recommend this place if you want to get away from the stresses in life and get both your mind and body in the best shape possible. They will support you through this journey and make sure you enjoy every day you train.
Issa Jebara
The most professional and friendliest training team (both trainers and members) have I ever met. I am learning so much everytime I go, I feel involved and motivated in my workout journey since joining in ubx lidcombe. You have fun and work the workout actually and feel accomplished each visit. Highly recommended if you're looking for a properly looking after exercising platform, if you're interested in boxing and prefers to have a clear start and end❤️‍
hyera lee
Such a unique gym and experience. I loved that u can work out in 45 mins and ur done for the day. The coaches were all super supportive and never made me feel intimidated whilst at the gym- which is something often experienced in many other gyms. The best gym for anyone who's looking to have a supportive environment.
jizelle guintu