https://gymnearme.net.au/backend/profiles/get_profiles?gym_id=5163&include_types=1&include_classes=1&include_features=1&include_social=1&include_memberships=1&include_offers=1&include_hours=1&include_reviews=1&include_google_place=1&include_average_review=1&return_url=1
Category
Gym

HIIT

Boxing

Martial Arts
Classes
Boxing

Martial Arts

Group Classes
Opening Hours
Mon: 05:30 - 00:00
Tue: 05:30 - 00:00
Wed: 05:30 - 00:00
Thu: 05:30 - 00:00
Fri: 05:30 - 00:00
Sat: 00:00 - 10:00
Sun: Closed
Membership Plans Available at UBX Lightsview
Ubx Training Lightsview offers three different membership plans: Basic ($19/month), Premium ($29/month), and Elite ($49/month). Each plan provides access to different levels of fitness classes, personal training sessions, and nutrition advice.
About UBX Lightsview
We are UBX [You-Box]: world-class boxing workouts, ready when you are. UBX delivers a unique mix of boxing and strength training across a 12 round circuit. Six of the rounds include boxing exercises, whether that's bagwork or one-on-one padwork with a coach. The other six rounds include a combination of functional strength, cardio and conditioning movements. Each day is different and members can start their workout at any time they like. Co-founded in Australia by four-time world champion boxer Danny Green and fitness entrepreneur Tim West, UBX now has over 90 boutique gyms across Australia, New Zealand and Singapore, with more gyms opening in the United Kingdom and United States in 2022. Claim your FREE trial today via our website.
See what makes UBX Lightsview the Best Gym in Town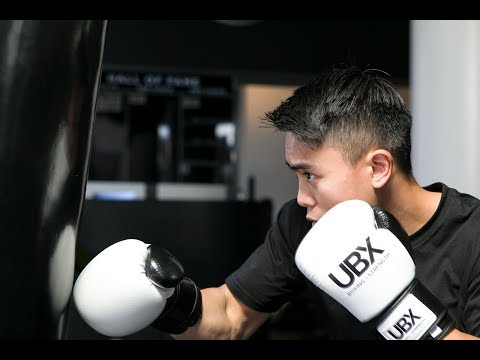 Experience the energy and community at UBX Lightsview.
See our certified trainers in action and get a feel for the energy and community at our gym. Watch now and come experience the difference at Lightsview.
Get a feel for the lively and supportive atmosphere that sets UBX Lightsview apart from other gyms in Lightsview
See firsthand the dedication and passion of our certified trainers as they guide and inspire members to reach their fitness goals.
Map
Enquire and view gym prices at UBX Lightsview. No obligation to join.
Customer Reviews
UBX Training Lightsview is a unique gym experience that offers a variety of high intensity exercises, including boxing and strength training, in a 45 minute cycle. Customers love the convenience of being able to start their training session at any time they arrive, as well as the supportive and friendly atmosphere created by the coaches. The coaches are highly experienced and knowledgeable, and are dedicated to helping members improve their technique and achieve their goals. They also provide a welcoming environment for all fitness levels, and are always willing to chat, provide advice and support.
The gym also offers a great community atmosphere, with members supporting and encouraging each other to be stronger, fitter and healthier. The trainers are motivating and push members to achieve their personal goals, while also teaching them new boxing moves and tips. The gym is also child friendly, and is conveniently located close to home.
Overall, customers love UBX Training Lightsview for its supportive and encouraging atmosphere, knowledgeable and experienced coaches, and convenient location. The combination of boxing and strength training makes for a fantastic workout every time, and the team is always on hand to improve technique and form. With its welcoming environment and tight knit community, UBX Training Lightsview is the perfect place to get fit and make some amazing friendships along the way.
I cannot recommend this gym highly enough! If you have ever wanted to try boxing but were not sure where to start or were to intimidated to go to a 'boxing' gym, then this is defiantly the place to get your foot in the door and give it ago (Beware: You will become addicted!!!!) The workouts are incredible! High intensity that really gets the heart rate up and the calories BURNED!!! The coaches are absolutely fantastic! Each of them bring something different to the gym whether it be strong boxing technique and fundamentals, a PT Mindset to push you HARD through your workout, or just quality banter! they will guide you every step of the way. I am about to complete their 6 Week 'Fight Camp' and can honestly say that this have gotten me into the best shape of my adult life! Give it a GO!!!
Michael Kipreou
I have tried out many different gyms and UBX Lightsview is definitely the best one I have been to! It ticks all the boxes for me - fantastic facilities, child friendly and trainers who are professional, friendly and supportive. The best thing is the community that we have there - lots of laughs while supporting and encouraging each other to be stronger, fitter and healthier!
Tina Vuong
Every trainer is incredible in their own way! The best work out on your schedule, non ego group fitness approach. I've literally attended 5 days a week this month alone. Easy to follow, challenging work out every time! You also get educated as well as supported by the trainers. Thanks so much guys
Beth Bradley
The team at UBX motivate me and provide an atmosphere that makes me eager to get back in the gym. They are well experienced and have demonstrated great ability to teach boxing from the basics for beginners. The workouts are high intensity and in my first week I've been able to smash out some high calorie burning workouts and find it more enjoyable than previous gyms prior.
Daniel Pitt