https://gymnearme.net.au/backend/profiles/get_profiles?gym_id=5186&include_types=1&include_classes=1&include_features=1&include_social=1&include_memberships=1&include_offers=1&include_hours=1&include_reviews=1&include_google_place=1&include_average_review=1&return_url=1
Category
Gym

HIIT

Boxing

Martial Arts
Opening Hours
Mon: 05:30 - 00:00
Tue: 05:30 - 00:00
Wed: 05:30 - 00:00
Thu: 05:30 - 00:00
Fri: 05:30 - 10:00
Sat: 00:00 - 10:00
Sun: Closed
Membership Plans Available at UBX Mitchelton
The FLEXI (2) plan at Ubx Training Mitchelton offers 10 classes for a one-time payment of $285, with no contract and no additional fees.
| Plan | Description | Price |
| --- | --- | --- |
| FLEXI (2) | | $110 - fortnightly |
| 10 Pass | Up Front payment for 10 classes | $285 - fortnightly |
About UBX Mitchelton
We are UBX [You-Box]: world-class boxing workouts, ready when you are. UBX delivers a unique mix of boxing and strength training across a 12 round circuit. Six of the rounds include boxing exercises, whether that's bagwork or one-on-one padwork with a coach. The other six rounds include a combination of functional strength, cardio and conditioning movements. Each day is different and members can start their workout at any time they like. Co-founded in Australia by four-time world champion boxer Danny Green and fitness entrepreneur Tim West, UBX now has over 90 boutique gyms across Australia, New Zealand and Singapore, with more gyms opening in the United Kingdom and United States in 2022. Claim your FREE trial today via our website.
See what makes UBX Mitchelton the Best Gym in Town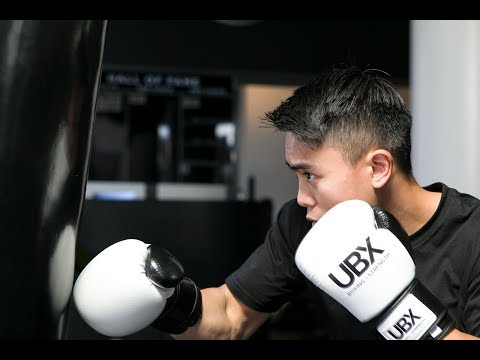 Experience the energy and community at UBX Mitchelton.
See our certified trainers in action and get a feel for the energy and community at our gym. Watch now and come experience the difference at Mitchelton.
Get a feel for the lively and supportive atmosphere that sets UBX Mitchelton apart from other gyms in Mitchelton
See firsthand the dedication and passion of our certified trainers as they guide and inspire members to reach their fitness goals.
Map
Enquire and view gym prices at UBX Mitchelton. No obligation to join.
Customer Reviews
Ubx Training Mitchelton is an amazing gym that offers a unique and enjoyable experience for all fitness levels. Customers love the supportive and encouraging trainers, the friendly atmosphere, and the fact that the workouts are always different and challenging. The trainers are passionate about helping members reach their fitness goals and provide excellent coaching. They are also very flexible and accommodating, and are happy to work around any limitations or injuries. The 12 round of exercises is a great concept and customers love the boxing element. The gym is also wheelchair accessible and has parking available right outside the front entrance. Customers also appreciate the banter and laughter from both other members and the trainers, and the fact that they don't have to worry about class times or finding the right playlist. Overall, customers are extremely satisfied with their experience at Ubx Training Mitchelton and highly recommend it.
What a awesome gym. The motivation these trainers have are 2nd to none. You walk in and feel like you have been part of the crew for years it is so warm welcoming and focused. Fully stocked with all you need to fight your way to a fitter, stronger and healthier you. Can't wait to see what future brings. Still the most amazing boxing gym 1 year on results plus +++2 years on this place is still amazing from owner to trainers that assist you all the way
Ken Quimby
Absolutely love training at this gym. Sonia and all the trainers are supportive and provide excellent coaching. I always feel like I am guided in what I need to do (always something different so very refreshing) and am supported to push myself to achieve my goals. Very organised and well run gym. Can't thank you enough for helping me get some real tangible results in my weight, fitness and strength!
Rebecca Dalais
An excellent opportunity to search your inner boxer for superior fitness & to keep your body in peak condition! Boxing raises your heart rate & exercises every muscle in your body! After the first session you will definitely feel if the next day! If your consistent your body shape will improve! You will developer muscle development & core strength! Not all gyms offer this service! 12 round Fitness specialize in this area! Wheelchair access to the gym is available & parking is available right outside the front entrance!
varinia street