https://gymnearme.net.au/backend/profiles/get_profiles?gym_id=5191&include_types=1&include_classes=1&include_features=1&include_social=1&include_memberships=1&include_offers=1&include_hours=1&include_reviews=1&include_google_place=1&include_average_review=1&return_url=1
Category
Gym

HIIT

Boxing

Martial Arts
Opening Hours
Mon: 05:30 - 00:00
Tue: 05:30 - 00:00
Wed: 05:30 - 00:00
Thu: 05:30 - 00:00
Fri: 05:30 - 00:00
Sat: 00:00 - 11:00
Sun: Closed
Membership Plans Available at UBX Newmarket
For 260 dollars, you can get 10 classes at Ubx Training Newmarket.
| Plan | Description | Price |
| --- | --- | --- |
| 10 Pass | Up Front payment for 10 classes | $260 - |
About UBX Newmarket
We are UBX [You-Box]: world-class boxing workouts, ready when you are. UBX delivers a unique mix of boxing and strength training across a 12 round circuit. Six of the rounds include boxing exercises, whether that's bagwork or one-on-one padwork with a coach. The other six rounds include a combination of functional strength, cardio and conditioning movements. Each day is different and members can start their workout at any time they like. Co-founded in Australia by four-time world champion boxer Danny Green and fitness entrepreneur Tim West, UBX now has over 90 boutique gyms across Australia, New Zealand and Singapore, with more gyms opening in the United Kingdom and United States in 2022. Claim your FREE trial today via our website.
See what makes UBX Newmarket the Best Gym in Town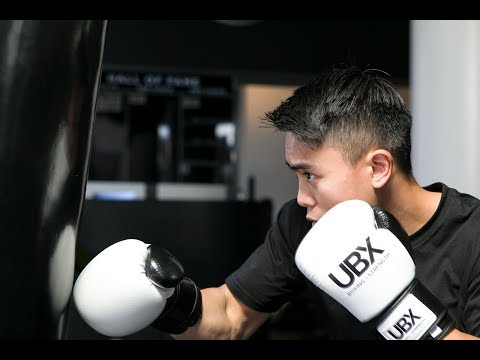 Experience the energy and community at UBX Newmarket.
See our certified trainers in action and get a feel for the energy and community at our gym. Watch now and come experience the difference at Newmarket.
Get a feel for the lively and supportive atmosphere that sets UBX Newmarket apart from other gyms in Newmarket
See firsthand the dedication and passion of our certified trainers as they guide and inspire members to reach their fitness goals.
Map
Enquire and view gym prices at UBX Newmarket. No obligation to join.
Customer Reviews
Ubx Training Newmarket is a fantastic fitness studio that offers a wide range of services and features to help customers reach their fitness goals. Customers love the supportive and experienced trainers, the clean and well-maintained equipment, the positive atmosphere, and the friendly staff and members. The workouts are varied and fun, and the trainers are passionate about helping people reach their goals. The gym also offers extra info sessions about fitness and nutrition, as well as external events such as fun runs, spartans, boot camps, and social gatherings. Customers also appreciate the flexibility of the training times, the one-on-one boxing and technique help, and the competitive and non-competitive events on weekends. The staff are always encouraging and supportive, and they make sure that everyone is doing the exercises correctly. Customers also love the family-like atmosphere and the fact that they can make new friends at the gym. All in all, Ubx Training Newmarket is an excellent place to achieve your fitness goals with an element of fun.
I can't speak highly enough of Gordon and the 12RND Newmarket Team, Like a lot of people it took me a fair few attempts to try fitness reigmes, various gyms, getting bored, losing confidence and all the other pitfalls people may face, but 12RNDs do not vie up on you. I joined as a foundation member. It took me a few phases of on again/off again attendance but I always felt welcomed, supported and actually enjoyed being there every time. Eventually, it clicked. Going to the Gym just became normal. I've gained confidence, lost weight and gained strength, skills and all the good stuff you want from a Gym. The workouts are always different, the coaches are always helpful, there's variety and once you get stuck in the workout goes fast. I cannot speak highly enough of this place. If you want a good gym that offers variety, flexibility and decent workouts - look no furhter. 12RND Newmarket - 5 Stars.
Dylan Leach
12RND Newmarket is more than just a gym, it's a community. All of the members are friendly and the trainers are supportive and actually care. It doesn't have the egos that you can see in other gyms and it's a really fun workout! It is the only gym I've consistently been to and I travel half an hour each way to attend - that's how much I love it!! Do yourself a favour and give it a try...you won't regret it!
Debra Dicken
12Rnd Newmarket - aka the best fitness studio in Brisbane. From the friendly staff to the spotless equipment, I love everything about my workouts and have visited well over 100 times. The atmosphere is very supportive and the members are all very diverse and lovely people who share a common goal to better their mental and physical well being. I love learning more about boxing techniques and going one on one with the trainers. The other amazing parts are the extra info sessions and training camps that put a fire under your butt when you need it most. Gordon and Tracey take a lot of pride in their gym and are genuinely invested in the members, often checking in at the end of a hard session or providing advice and encouragement to help you maintain your goals. I highly recommend anyone looking for a positive and inclusive space to train to come give 12Rnd Newmarket a go.
Hayley Callaghan