https://gymnearme.net.au/backend/profiles/get_profiles?gym_id=5194&include_types=1&include_classes=1&include_features=1&include_social=1&include_memberships=1&include_offers=1&include_hours=1&include_reviews=1&include_google_place=1&include_average_review=1&return_url=1
Category
Gym

HIIT

Boxing

Martial Arts
Classes
Boxing

Martial Arts

Group Classes
Opening Hours
Mon: 05:30 - 00:00
Tue: 05:30 - 00:00
Wed: 05:30 - 00:00
Thu: 05:30 - 00:00
Fri: 05:30 - 10:00
Sat: 00:00 - 10:00
Sun: Closed
Membership Plans Available at UBX Nundah
Ubx Training Nundah offers a flexible, no-contract option where you can pay $110 every two weeks, or pay for 3 months up front for a discounted price of $540.
| Plan | Description | Price |
| --- | --- | --- |
| FLEXI (2) | | $110 - fortnightly |
| 3 MONTHS UP FRONT | | $540 - fortnightly |
About UBX Nundah
We are UBX [You-Box]: world-class boxing workouts, ready when you are. UBX delivers a unique mix of boxing and strength training across a 12 round circuit. Six of the rounds include boxing exercises, whether that's bagwork or one-on-one padwork with a coach. The other six rounds include a combination of functional strength, cardio and conditioning movements. Each day is different and members can start their workout at any time they like. Co-founded in Australia by four-time world champion boxer Danny Green and fitness entrepreneur Tim West, UBX now has over 90 boutique gyms across Australia, New Zealand and Singapore, with more gyms opening in the United Kingdom and United States in 2022. Claim your FREE trial today via our website.
See what makes UBX Nundah the Best Gym in Town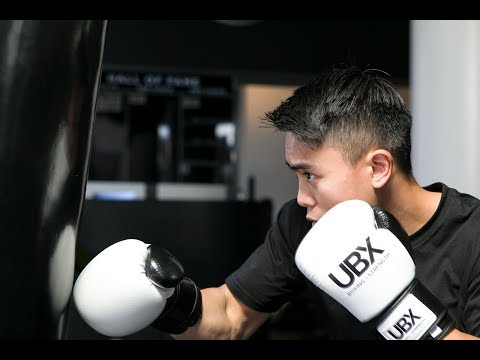 Experience the energy and community at UBX Nundah.
See our certified trainers in action and get a feel for the energy and community at our gym. Watch now and come experience the difference at Nundah.
Get a feel for the lively and supportive atmosphere that sets UBX Nundah apart from other gyms in Nundah
See firsthand the dedication and passion of our certified trainers as they guide and inspire members to reach their fitness goals.
Map
Enquire and view gym prices at UBX Nundah. No obligation to join.
Customer Reviews
UBX Training Nundah is a top-notch gym that offers a wide range of classes and personal training options. Customers love the friendly and welcoming atmosphere, as well as the knowledgeable and motivating trainers. Marty and Lucy, the owners, have created an environment that not only helps customers achieve their fitness goals, but also makes them feel like part of a family. Customers have praised the gym for its flexibility, with no set class times, and for the support and encouragement they receive from the trainers and other members. They also appreciate the variety of the workouts, which are designed to challenge and push them to their limits. The gym also offers great prizes for their Training Camps, which is a great incentive for members. All in all, UBX Training Nundah is a great place to get fit and have fun.
This club was amazing. The coach was very welcoming and supportive, and I felt looked after. The workout format pushed me to my max but in a comfortable way. It was so convenient to start at the time I wanted and to finish when I chose to. The exercise used gave me just what I needed to improve my strength and fitness. I loved it!!! Highly recommend.
Amanda Betts
I've been training for one month in this gym, it's the first time in my live I'm enjoying and feeling motivated to come in 4 days per week (I haven't fail once) in a place like this. Marty makes it easier because he explain me with patience how to do every single exercise (workout) , how to use the equipment as most of them are new for me, and every session he motives me to give the best of me. The environment in the gym is very friendly as the people works out over there. Thanks to Marty I'm getting fitter and healthier.
Yennifer Astrid Urrutia Guerrero
Marty is an incredible instructor and the way he runs his UBX (Nundah) gym is inspiring! His friendly and caring approach has everyone feeling like they are the most important person training. I go for the workout but stay for Marty and the other members - because they are so great!
Simone Maree Smith
UBX Nundah is #1 gym I've joined in over 10years. I move a lot with work, and this gym by far leads the way. Its not just the results - which are clearly evident after the first 6weeks of going consistently, but its the warm and welcoming, energetic UBX vibe/energy that Marty, Lucy & the UBX Nundah team have created (which makes such a big difference to my motivation and comfort of walking through the door in the mornings). Marty is an amazing coach - especially for beginners who might find the class intimidating. While starting out and trying to learn the correct techniques, Marty (and his team of experienced coaches) always take the time to explain the moves/exercises to you and walk you through the combos, which helps you build your confidence! Give this gym a try if you are looking for real results, and an epic team to work out with! Thank you Marty & UBX Nundah Team.
Rangi Hamill
What a great place to sweat!! I would highly recommend UBX. MARTY is just awesome trainer and have a very good sense of humour. I love the way he makes the exercise fun and easy.I have never been to a gym before and as a beginner, Marty made it so smooth and easy for me. I joined one month ago and I can already see the transformation in me. I just love going there at least thrice a week.He keeps on motivating everyone all the time.Nice community people coming over there and everyone is motivating each other. I absolutely love this gym.
arnima singh