https://gymnearme.net.au/backend/profiles/get_profiles?gym_id=5197&include_types=1&include_classes=1&include_features=1&include_social=1&include_memberships=1&include_offers=1&include_hours=1&include_reviews=1&include_google_place=1&include_average_review=1&return_url=1
Category
Gym

HIIT

Boxing

Martial Arts
Opening Hours
Mon: 00:00 - 00:00
Tue: 00:00 - 00:00
Wed: 00:00 - 00:00
Thu: 00:00 - 00:00
Fri: 00:00 - 00:00
Sat: 06:30 - 10:30
Sun: Closed
Membership Plans Available at UBX Parkhurst
Ubx Training Parkhurst offers a no-contract, weekly billed plan for $45/week, which gives you access to all of their fitness classes and equipment.
| Plan | Description | Price |
| --- | --- | --- |
| FLEXI (1) | | $45 - weekly |
About UBX Parkhurst
We are UBX [You-Box]: world-class boxing workouts, ready when you are. UBX delivers a unique mix of boxing and strength training across a 12 round circuit. Six of the rounds include boxing exercises, whether that's bagwork or one-on-one padwork with a coach. The other six rounds include a combination of functional strength, cardio and conditioning movements. Each day is different and members can start their workout at any time they like. Co-founded in Australia by four-time world champion boxer Danny Green and fitness entrepreneur Tim West, UBX now has over 90 boutique gyms across Australia, New Zealand and Singapore, with more gyms opening in the United Kingdom and United States in 2022. Claim your FREE trial today via our website.
See what makes UBX Parkhurst the Best Gym in Town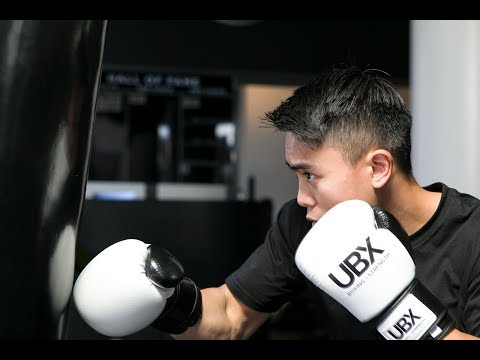 Experience the energy and community at UBX Parkhurst.
See our certified trainers in action and get a feel for the energy and community at our gym. Watch now and come experience the difference at Parkhurst.
Get a feel for the lively and supportive atmosphere that sets UBX Parkhurst apart from other gyms in Parkhurst
See firsthand the dedication and passion of our certified trainers as they guide and inspire members to reach their fitness goals.
Map
Enquire and view gym prices at UBX Parkhurst. No obligation to join.
Customer Reviews
Ubx Training Parkhurst is a top-notch gym that offers a wide range of services and features to its customers. The staff are friendly and knowledgeable, and they are always willing to help and motivate customers to reach their fitness goals. The gym is well-equipped with the latest gym and club equipment, and the music is just right to get you moving. The 45-minute workouts are already set up for you, so you don't have to worry about what to do next. Customers have praised the staff for their approachability and technical knowledge, as well as the flexible workouts and times that keep them engaged and motivated. The Owner (Neil?) is also highly praised for his welcoming and informative attitude. Customers have also commented on the great results they have achieved from their workouts. All in all, Ubx Training Parkhurst is a great gym that offers a great workout experience.
I had a great experience at ubx parkhurst recently as I travel for work. It makes me happy to know I can continue to train whilst I'm away and that I am being supported with my training by outstanding staff and owners. Ubx clubs are always consistent and welcoming. I'll definitely be back when I'm next in Rockhampton.
Kate Rawnsley
Highly recommend! Great workout space, kids' area, gym/club equipment & staff. The Owner (Neil?) is approachable, welcoming, informative, encouraging & technical! Would definitely continue on here if I resided here. Flexible workouts, times & exercises to keep you engaged & motivated. Thank you so much Neil, cheers :)
L
Neil and Hannah are amazing. They are extremely approachable and great at motivating me to work my hardest for 45minutes. Sometimes I struggle to get motivated at the gym and waste time but at Parkhurst 12RNDs I feel like I get the most out of my workout and couldn't recommend them highly enough. Get yourself down there and get signed up!
P McAveety