https://gymnearme.net.au/backend/profiles/get_profiles?gym_id=5157&include_types=1&include_classes=1&include_features=1&include_social=1&include_memberships=1&include_offers=1&include_hours=1&include_reviews=1&include_google_place=1&include_average_review=1&return_url=1
Category
Gym

HIIT

Boxing

Martial Arts
Opening Hours
Mon: 05:30 - 00:00
Tue: 05:30 - 00:00
Wed: 05:30 - 00:00
Thu: 05:30 - 00:00
Fri: 05:30 - 00:00
Sat: 00:00 - 11:00
Sun: Closed
Membership Plans Available at UBX Port Melbourne
At Ubx Training Port Melbourne, you can choose to pay $59 per week for a 3 month membership, or $49 per week for a 6 month membership.
| Plan | Description | Price |
| --- | --- | --- |
| 3 MONTH (1) | | $59 - weekly |
| 6 MONTH (1) | | $49 - weekly |
About UBX Port Melbourne
We are UBX [You-Box]: world-class boxing workouts, ready when you are. UBX delivers a unique mix of boxing and strength training across a 12 round circuit. Six of the rounds include boxing exercises, whether that's bagwork or one-on-one padwork with a coach. The other six rounds include a combination of functional strength, cardio and conditioning movements. Each day is different and members can start their workout at any time they like. Co-founded in Australia by four-time world champion boxer Danny Green and fitness entrepreneur Tim West, UBX now has over 90 boutique gyms across Australia, New Zealand and Singapore, with more gyms opening in the United Kingdom and United States in 2022. Claim your FREE trial today via our website.
See what makes UBX Port Melbourne the Best Gym in Town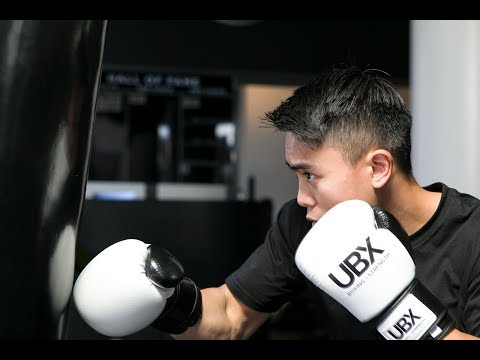 Experience the energy and community at UBX Port Melbourne.
See our certified trainers in action and get a feel for the energy and community at our gym. Watch now and come experience the difference at Port Melbourne.
Get a feel for the lively and supportive atmosphere that sets UBX Port Melbourne apart from other gyms in Port Melbourne
See firsthand the dedication and passion of our certified trainers as they guide and inspire members to reach their fitness goals.
Map
Enquire and view gym prices at UBX Port Melbourne. No obligation to join.
Customer Reviews
UBX Port Melbourne is a fantastic gym that offers a unique and varied workout experience. Customers love the flexibility of being able to start their workout at any time, the variety of exercises, the motivating and friendly trainers, and the inclusive atmosphere. The gym offers boxing, cardio, and strength training, as well as personal training options and workshops. The trainers are knowledgeable and provide guidance and support to help members reach their fitness goals. The members are friendly and encouraging, and the music is always pumping. Customers have praised the gym for its convenience, its challenging yet enjoyable workouts, and its supportive and welcoming environment. It is clear that UBX Port Melbourne is a great place to get fit and have fun.
UBX Port Melbourne has been one of the most welcoming gyms I have been a part of! Always great vibes and the coaches are very motivating. I love the variety in the workouts, it's a great mix of boxing, cardio and strength. The flexibility of being able to start your workout at anytime suits me so well being a shift worker! Highly recommend Luke and the UBX team.
Megan Watt
I joined UBX Port Melbourne after having a few years off training due to lockdown. I thought it would be hard to get back into a routine, but the flexibility of 'no class times' has made this easy. The trainers are super friendly and motivating, helping everyone reach their fitness goals. I love that there are a whole range of people that attend and the varying workouts ensure you don't get bored.
Kylie Swan
I thought I would try out UBX as it looked a little different than the typical gym and there was a great vibe coming from the members, coaches and pumping music. Turned out to be a perfect blend of exercises with boxing elements that change daily to keep it interesting. Great coaches to keep you at the right intensity level and get the grey matter working with punch combos. Has enabled me to make a notable improvement on my fitness as well as avoid any issues with my old back injuries. Suitable for all ages and fitness levels.
Matt Barker
Since joining UBX Port Melbourne I now always look forward to my next workout - the vibe here is always amazing and everybody (trainers and members) is super motivating and encouraging. The workouts are challenging and always different, I love training here and can't recommend it enough!!
Tayla Weber
UBX Port Melbourne is by far the best gym, Luke and the team have helped me reach my fitness goals. I started at the gym post Covid to get back into fitness and enjoy the variation of workouts, the overall vibe and the excellent coaches. I've noticed a huge improvement in my overall health & fitness and really appreciate the motivation & techniques provided by the quality coaching team at UBX Port Melbourne. I highly recommend UBX Port Melbourne
Michael Zdraski