https://gymnearme.net.au/backend/profiles/get_profiles?gym_id=5166&include_types=1&include_classes=1&include_features=1&include_social=1&include_memberships=1&include_offers=1&include_hours=1&include_reviews=1&include_google_place=1&include_average_review=1&return_url=1
Category
Gym

HIIT

Boxing

Martial Arts
Opening Hours
Mon: 05:30 - 00:00
Tue: 05:30 - 00:00
Wed: 05:30 - 00:00
Thu: 05:30 - 00:00
Fri: 05:30 - 00:00
Sat: 06:30 - 10:00
Sun: Closed
Membership Plans Available at UBX Scarborough
Ubx Training Scarborough offers two types of memberships: Flexi (2) with no contract and billed fortnightly at $110/fortnight, 6 Month (2) with a minimum term of 6 months and billed fortnightly at $105/fortnight, and 12 Month (2) with a minimum term of 12 months and billed fortnightly at $100/fortnight.
| Plan | Description | Price |
| --- | --- | --- |
| FLEXI (2) | | $110 - fortnightly |
| 6 MONTH (2) | | $105 - fortnightly |
| 12 MONTH (2) | Minimum Term of 12 Months | $100 - fortnightly |
About UBX Scarborough
We are UBX [You-Box]: world-class boxing workouts, ready when you are. UBX delivers a unique mix of boxing and strength training across a 12 round circuit. Six of the rounds include boxing exercises, whether that's bagwork or one-on-one padwork with a coach. The other six rounds include a combination of functional strength, cardio and conditioning movements. Each day is different and members can start their workout at any time they like. Co-founded in Australia by four-time world champion boxer Danny Green and fitness entrepreneur Tim West, UBX now has over 90 boutique gyms across Australia, New Zealand and Singapore, with more gyms opening in the United Kingdom and United States in 2022. Claim your FREE trial today via our website.
See what makes UBX Scarborough the Best Gym in Town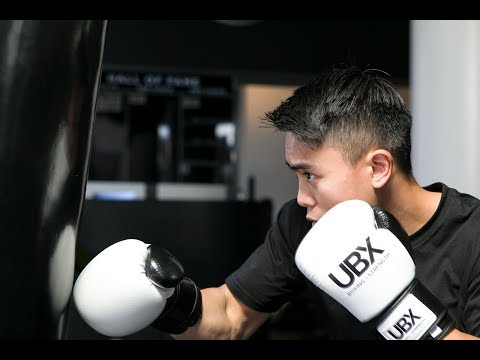 Experience the energy and community at UBX Scarborough.
See our certified trainers in action and get a feel for the energy and community at our gym. Watch now and come experience the difference at Scarborough.
Get a feel for the lively and supportive atmosphere that sets UBX Scarborough apart from other gyms in Scarborough
See firsthand the dedication and passion of our certified trainers as they guide and inspire members to reach their fitness goals.
Map
Enquire and view gym prices at UBX Scarborough. No obligation to join.
Customer Reviews
Ubx Training Scarborough is a world-class boxing gym that offers an unbeatable workout experience. Customers love the flexible opening times, the professional trainers, the variety of exercises, the motivating atmosphere, and the friendly staff. The trainers are highly experienced and knowledgeable, and they are always willing to help customers reach their fitness goals. The gym also offers Myzone, a tracking system that allows customers to monitor their progress. Customers also appreciate the great mix of exercises, the music that helps keep them going, and the camaraderie of the other members. The gym is also clean and well-equipped with the latest equipment. In addition, customers love the short, sharp sessions that leave them feeling knackered. Finally, the gym offers 6-week training camps that provide nutrition ideas, benchmark testing, and an online forum to connect with other members. All in all, Ubx Training Scarborough is an excellent gym that offers an unbeatable workout experience.
I first join 12RND in September 2020, and stayed until I had to travel a lot with my new job in February 2021. I then gave a brand new gym in Karrinyup a try, hoping that their Arena option would be similar to 12RND. Spoiler alert: it was not. Rather than list the negatives of that gym, I'll list the positives of 12RND. 1. No set start times. I love being able to turn up anytime and just find an open station to start on. 2. Professional trainer to work you HARD. Rather than having to spar with another gym member who doesn't know how to correct your punches or even hold the pads correctly, you get quality 1 on 1 time with an experienced boxing trainer. It's amazing to watch them with more experienced boxes, but they are just as good with beginners. 3. Great mix of exercises. I love that the TV screens at each station show the two exercises you need to work on, rather than having to pick what you're doing out of a bank of 8 TVs at the front of the room. 4. Music. Seems like a small thing, but the music that's on really helps to keep you going. 5. Friendliness and camaraderie. Seems to attract a nice bunch of fitness focused people. 6. Myzone: if you get a myzone, it really helps to see how hard you're working on the screens (and makes you work that little bit hard because everyone can see if you're slacking off). Cons (for me): Limited opening days and times. Lack of showers. This just means I've got to be a bit more organised with when I fit in my workouts. After being away from 12RND for about 9 months, I've now returned to the fold and very happy with my decision.
Sharon Vieira
Joined up a little over a month ago, have been happy with the decision ever since and looking forward to sticking around. It's challenging, pushes me, it's flexible around my day and the workouts target absolutely everything. On top of that, the trainers are great positive motivators combining encouragement to achieve your fitness goals with teaching solid boxing techniques. Highly recommended!
Matthew Hamilton
Love this place! The best atmosphere, best tunes and best coaches - always super helpful no matter what level of boxing you're at. You wont be able to go back to a normal gym after going here - you'll be hooked! I always leave here with a smile on my face knowing I've just done a killer workout and can further justify eating all the pasta that night
Natalie Ellis