https://gymnearme.net.au/backend/profiles/get_profiles?gym_id=5202&include_types=1&include_classes=1&include_features=1&include_social=1&include_memberships=1&include_offers=1&include_hours=1&include_reviews=1&include_google_place=1&include_average_review=1&return_url=1
Category
Gym

HIIT

Boxing

Martial Arts
Classes
Boxing

Circuit

Group Classes
Opening Hours
Mon: 00:00 - 00:00
Tue: 00:00 - 00:00
Wed: 00:00 - 00:00
Thu: 00:00 - 00:00
Fri: 00:00 - 09:00
Sat: 06:30 - 09:30
Sun: Closed
Membership Plans Available at UBX Toowong
FLEXI (1): Pay $48 per week with no contract.
3 MONTH (2): Pay $88 every two weeks for a minimum of 3 months.
| Plan | Description | Price |
| --- | --- | --- |
| FLEXI (1) | | $48 - weekly |
| 3 MONTH (2) | | $88 - fortnightly |
About UBX Toowong
We are UBX [You-Box]: world-class boxing workouts, ready when you are. UBX delivers a unique mix of boxing and strength training across a 12 round circuit. Six of the rounds include boxing exercises, whether that's bagwork or one-on-one padwork with a coach. The other six rounds include a combination of functional strength, cardio and conditioning movements. Each day is different and members can start their workout at any time they like. Co-founded in Australia by four-time world champion boxer Danny Green and fitness entrepreneur Tim West, UBX now has over 90 boutique gyms across Australia, New Zealand and Singapore, with more gyms opening in the United Kingdom and United States in 2022. Claim your FREE trial today via our website.
See what makes UBX Toowong the Best Gym in Town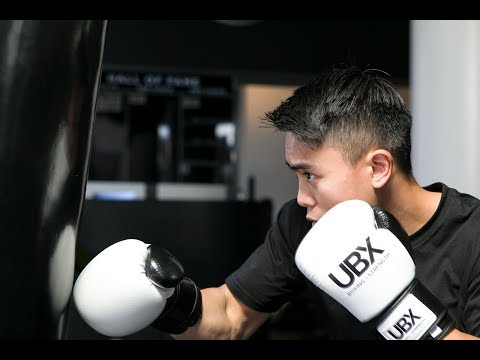 Experience the energy and community at UBX Toowong.
See our certified trainers in action and get a feel for the energy and community at our gym. Watch now and come experience the difference at Toowong.
Get a feel for the lively and supportive atmosphere that sets UBX Toowong apart from other gyms in Toowong
See firsthand the dedication and passion of our certified trainers as they guide and inspire members to reach their fitness goals.
Map
Enquire and view gym prices at UBX Toowong. No obligation to join.
Customer Reviews
Ubx Training Toowong is an exceptional gym that has earned rave reviews from its members. Customers love the welcoming and supportive atmosphere, the knowledgeable and encouraging trainers, and the high-quality equipment. The gym is also praised for its flexibility, allowing members to start and stop sessions whenever they want. The trainers are highly experienced and take an interest in each member, helping them to achieve their fitness goals no matter what fitness level they are at. The 45-minute sessions are designed to cover both strength and cardio, and the trainers are always on hand to offer advice and guidance. The gym also has a great community atmosphere, with members supporting each other and forming a family-like bond. All in all, Ubx Training Toowong is the perfect place to get fit and stay motivated.
Easily the best gym I have ever trained at! The team are so welcoming and have created a great environment to work out in. A super supportive gym where the trainers are truly invested in each member to help them achieve their fitness goals no matter what fitness level. Highly Recommend!
Casey Brittain
Hands down, best choice I've made to join and train at 12rnds Toowong. VERY friendly team who make me actually want to go train. I look forward to walking through the doors and always feel amazing when I leave. All the trainers are super nice and take an interest in you no matter what fitness level you're at and have the patience and passion to improve everyone as individuals. It's a gym where everyone becomes a family as we all have common goals :)
Megan Andersen
I walked into 12RNDs Toowong feeling unfit and unsure but I was made to feel so welcome and comfortable. The new owners (Ethan and the crew) work so hard to make it feel like a community, the trainers take the time to know you and your capabilities so you can achieve your best, everyone else is so supportive and the workout itself is perfect for me. I still wouldn't consider myself 'fit' but I do feel like I fit in and that's what makes me want head on each day. Thank you Team
Jessica Morgan
12 Round Fitness is a fantastic place to work out. The changing exercises and pace at 12 Round keeps both your interest and your heart rate up! All the trainers are great. Special thanks to Eli - he is always friendly, full of energy and motivates everyone to put in their best effort. No matter what your fitness level, I highly recommend 12 Round to anyone who is after an engaging and fun approach to exercise. Keep up the good work guys!
Andrew Rowlands