https://gymnearme.net.au/backend/profiles/get_profiles?gym_id=5164&include_types=1&include_classes=1&include_features=1&include_social=1&include_memberships=1&include_offers=1&include_hours=1&include_reviews=1&include_google_place=1&include_average_review=1&return_url=1
Category
Gym

HIIT

Boxing

Martial Arts
Classes
Boxing

Circuit

HIIT

Yoga

Pilates

Zumba

Dance

Spin

Martial Arts

Crossfit

Group Classes
Opening Hours
Mon: 05:30 - 00:00
Tue: 05:30 - 00:00
Wed: 05:30 - 00:00
Thu: 05:30 - 00:00
Fri: 05:30 - 00:00
Sat: 00:00 - 10:00
Sun: Closed
Membership Plans Available at UBX Unley
Ubx Training Unley offers a flexible, no-contract membership for $118 per fortnight, which gives you access to their training facilities.
| Plan | Description | Price |
| --- | --- | --- |
| FLEXI (2) | | $118 - fortnightly |
About UBX Unley
We are UBX [You-Box]: world-class boxing workouts, ready when you are. UBX delivers a unique mix of boxing and strength training across a 12 round circuit. Six of the rounds include boxing exercises, whether that's bagwork or one-on-one padwork with a coach. The other six rounds include a combination of functional strength, cardio and conditioning movements. Each day is different and members can start their workout at any time they like. Co-founded in Australia by four-time world champion boxer Danny Green and fitness entrepreneur Tim West, UBX now has over 90 boutique gyms across Australia, New Zealand and Singapore, with more gyms opening in the United Kingdom and United States in 2022. Claim your FREE trial today via our website.
See what makes UBX Unley the Best Gym in Town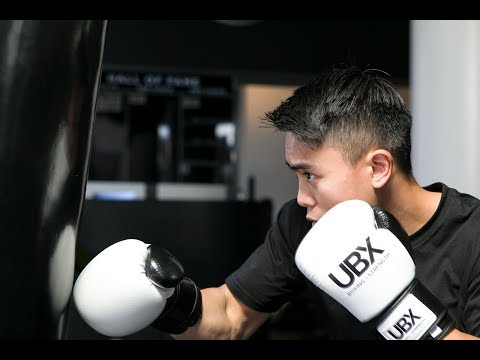 Experience the energy and community at UBX Unley.
See our certified trainers in action and get a feel for the energy and community at our gym. Watch now and come experience the difference at Unley.
Get a feel for the lively and supportive atmosphere that sets UBX Unley apart from other gyms in Unley
See firsthand the dedication and passion of our certified trainers as they guide and inspire members to reach their fitness goals.
Map
Enquire and view gym prices at UBX Unley. No obligation to join.
Customer Reviews
UBX Training Unley is an amazing gym that offers a unique and fun way to work out. Customers love the flexible drop-in format, attentive trainers, and great customer service. The team at UBX is passionate and knowledgeable, and they make sure that everyone feels welcome and comfortable. The trainers are also very accommodating and can adjust exercises to suit any ability level.
The gym is filled with great energy and the workouts are intense yet enjoyable. Customers appreciate the mix of boxing, cardio, and strength training, as well as the 1 on 1 training they receive in the group sessions. The staff is friendly and helpful, and they go above and beyond to ensure that everyone is having a great time while working out.
Overall, customers are highly satisfied with UBX Training Unley and would highly recommend it to anyone looking for a great gym experience. The trainers are passionate and knowledgeable, the workouts are intense yet enjoyable, and the staff is friendly and helpful. It is the perfect place to get fit and have fun at the same time.
UBX Unley is THE BEST fitness club I have experienced. I've tried many different fitness clubs with different programs, but UBX is by far the best. It is flexible, effective and the trainers are so friendly. They are knowledgeable and most of all genuine and passionate. Big shout out to Dan, Luke, Joel and Karla who are so helpful and encouraging. I highly recommend UBX Unley to everyone!
Phoebe Lake
I love this place! You get a great workout, great trainers, no set times. I've never looked forward to working out but going to UBX Unley I enjoy it so much. Every time I go they set out different workouts so it's never repetitive. All the trainers know your name and are so welcoming and you have a laugh to make the workout easier. It's a great friendly vibe 5/5 for me
Jenny McPherson
I really love this gym. The trainers are great, the workouts are fun, and the result is that I'm the most motivated I've ever been to keep showing up. I have lots of injuries and the trainers are always there to suggest ways that I can alter the movement around my injuries and still get the most out of the workout. Also love that there's no class times, works so much better for my constantly changing schedule.
Jess Thomson
I've been training at UBX since opening and it's been fantastic! The format is quite intensive with 12 x 3 min rounds with a short break of 30 secs between, which has had positive results on my overall fitness and strength. The common misconception is that it's a "boxing gym" when in fact there is a mix of boxing, strength, cardio. Daniel, Luke and Chris are all easy going and welcoming, which has made starting at a new gym really comfortable. Would definitely recommend the free trial and see what you think!
Victoria Mills