https://gymnearme.net.au/backend/profiles/get_profiles?gym_id=5218&include_types=1&include_classes=1&include_features=1&include_social=1&include_memberships=1&include_offers=1&include_hours=1&include_reviews=1&include_google_place=1&include_average_review=1&return_url=1
Category
Gym

HIIT

Boxing

Martial Arts
Classes
Boxing

Martial Arts

Group Classes
Opening Hours
Mon: 05:30 - 00:00
Tue: 05:30 - 00:00
Wed: 05:30 - 00:00
Thu: 05:30 - 00:00
Fri: 05:30 - 00:00
Sat: 00:00 - 10:00
Sun: Closed
Membership Plans Available at UBX Wentworth Point
At Ubx Training Wentworth Point, you can choose to pay for 3 months, 6 months, or 12 months upfront, or buy 10 classes upfront.
| Plan | Description | Price |
| --- | --- | --- |
| 3 MONTHS UP FRONT | | $600 - |
| 6 MONTHS UPFRONT | | $1200 - |
| 12 MONTH UPFRONT | 12 Months Paid Up in Full | $2000 - |
| 10 Pass | Up Front payment for 10 classes | $225 - |
About UBX Wentworth Point
We are UBX [You-Box]: world-class boxing workouts, ready when you are. UBX delivers a unique mix of boxing and strength training across a 12 round circuit. Six of the rounds include boxing exercises, whether that's bagwork or one-on-one padwork with a coach. The other six rounds include a combination of functional strength, cardio and conditioning movements. Each day is different and members can start their workout at any time they like. Co-founded in Australia by four-time world champion boxer Danny Green and fitness entrepreneur Tim West, UBX now has over 90 boutique gyms across Australia, New Zealand and Singapore, with more gyms opening in the United Kingdom and United States in 2022. Claim your FREE trial today via our website.
See what makes UBX Wentworth Point the Best Gym in Town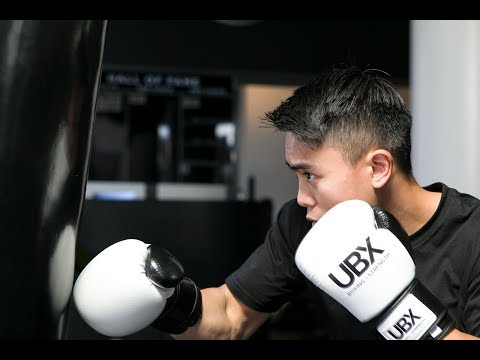 Experience the energy and community at UBX Wentworth Point.
See our certified trainers in action and get a feel for the energy and community at our gym. Watch now and come experience the difference at Wentworth Point.
Get a feel for the lively and supportive atmosphere that sets UBX Wentworth Point apart from other gyms in Wentworth Point
See firsthand the dedication and passion of our certified trainers as they guide and inspire members to reach their fitness goals.
Map
Enquire and view gym prices at UBX Wentworth Point. No obligation to join.
Customer Reviews
Ubx Training Wentworth Point is a fantastic gym that offers a unique and supportive fitness experience. Customers love the challenging yet rewarding workouts that produce excellent results quickly. The trainers are friendly, helpful and motivating, and they make sure that everyone feels welcome. They also provide guidance and support to help customers reach their goals. The no set class times are great for those with busy schedules, and the Everyday Athlete 28 day and 6 week challenges make it easy to lose weight and get fit while having fun. Customers also appreciate the great equipment and the positive vibe of the gym. Special shout outs have been given to Jordan, Jess, and Josh for their excellent training and support. All in all, Ubx Training Wentworth Point is a great place to get fit and have fun.
I love this place! The trainers are unique and offer tons of support and encouragement on your fitness journey. The workouts are challenging but rewarding and produce excellent results quickly if you commit to them! I've been going to UBX Wentworth Point for a couple of months and have achieved better results in that time than I have in years at other gyms.
Shreyas Kharadi (SKay)