https://gymnearme.net.au/backend/profiles/get_profiles?gym_id=5160&include_types=1&include_classes=1&include_features=1&include_social=1&include_memberships=1&include_offers=1&include_hours=1&include_reviews=1&include_google_place=1&include_average_review=1&return_url=1
Category
Gym

HIIT

Boxing

Martial Arts
Classes
Boxing

Dance

Strength Training

Functional Studio
Opening Hours
Mon: 05:30 - 00:00
Tue: 05:30 - 00:00
Wed: 05:30 - 00:00
Thu: 05:30 - 00:00
Fri: 05:30 - 00:00
Sat: 00:00 - 10:00
Sun: 00:00 - 10:00
Membership Plans Available at UBX Werribee
Ubx Training Werribee offers a flexible, no-contract option where you can pay $120 every two weeks, or pay for 3 months up front for a discounted price of $552.
| Plan | Description | Price |
| --- | --- | --- |
| FLEXI (2) | | $120 - fortnightly |
| 3 MONTHS UP FRONT | | $552 - fortnightly |
About UBX Werribee
We are UBX [You-Box]: world-class boxing workouts, ready when you are. UBX delivers a unique mix of boxing and strength training across a 12 round circuit. Six of the rounds include boxing exercises, whether that's bagwork or one-on-one padwork with a coach. The other six rounds include a combination of functional strength, cardio and conditioning movements. Each day is different and members can start their workout at any time they like. Co-founded in Australia by four-time world champion boxer Danny Green and fitness entrepreneur Tim West, UBX now has over 90 boutique gyms across Australia, New Zealand and Singapore, with more gyms opening in the United Kingdom and United States in 2022. Claim your FREE trial today via our website.
See what makes UBX Werribee the Best Gym in Town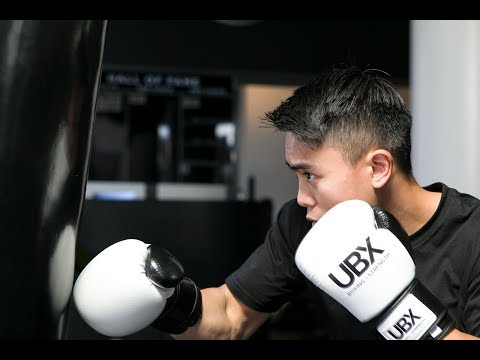 Experience the energy and community at UBX Werribee.
See our certified trainers in action and get a feel for the energy and community at our gym. Watch now and come experience the difference at Werribee.
Get a feel for the lively and supportive atmosphere that sets UBX Werribee apart from other gyms in Werribee
See firsthand the dedication and passion of our certified trainers as they guide and inspire members to reach their fitness goals.
Map
Enquire and view gym prices at UBX Werribee. No obligation to join.
Customer Reviews
Ubx Training Werribee is a fantastic gym that offers a wide range of classes and personal training options. Customers love the friendly and supportive trainers, the inclusive environment, and the motivating atmosphere. The owners, Simon and Kellee, are highly praised for their enthusiasm and dedication to helping customers reach their fitness goals. They are always willing to help and provide guidance, and they make everyone feel like part of the family.
The workouts are always different and challenging, and customers love the fact that they can arrive whenever they like, with no class times. The gym is suitable for all fitness levels, and customers have seen amazing results in a short time. The staff are professional, courteous and motivating, and they celebrate everyone's achievements, no matter how small or big.
The gym also offers social events and seminars for members, and customers have commented on the great value for money. Everyone who trains at Ubx Training Werribee loves it, and they would highly recommend it to anyone. It is the perfect place to get a full body workout and to become a healthier version of yourself.
Feeling proud to be part of an empowering fitness culture. You have allowed me to conquer the toughest challenge of, 'fleeting motivation vs discipline!' The level of guidance and respect I have received, has uncovered my inner strength and self love. Commitment is easy when you enjoy something you love and are well supported throughout.
Anthoula Driscoll
The best gym I have ever been a member of! Simon and Kellee are amazing trainers and owners, and make you feel like family and really take care of you. All the other trainers are also fantastic and really care about your form and fitness. I wouldn't train anywhere else! Highly recommend to anyone!
Daniela Srbinovski
Couldn't recommend 12RNDs/UBX enough! It is ran beautifully by Simon and Kellee and all of the trainers are amazing, knowledgeable and supportive. It is such positive community and they make you feel like family. The workouts are always different and I absolutely love that you can arrive whenever you like, no class times. Definitely give it a go!
Brittney Downer