https://gymnearme.net.au/backend/profiles/get_profiles?gym_id=4451&include_types=1&include_classes=1&include_features=1&include_social=1&include_memberships=1&include_offers=1&include_hours=1&include_reviews=1&include_google_place=1&include_average_review=1&return_url=1
Category
Gym

HIIT

Boxing

Martial Arts
Opening Hours
Mon: 05:15 - 22:00
Tue: 05:15 - 22:00
Wed: 05:15 - 22:00
Thu: 05:15 - 22:00
Fri: 05:15 - 20:00
Sat: 07:00 - 16:00
Sun: 08:00 - 13:00
Membership Plans Available at UFC GYM Gregory Hills
UFC Gym Gregory Hills offers three membership options: Fitness DD for $18.95 per week, Ultimate DD for $29.95 per week with access to all clubs in Australia and Ultimate VIP for $39.95 per week with global access to all facilities.
| Plan | Description | Price |
| --- | --- | --- |
| $18.95 - Fitness DD | Only = $18.95 + $1.65 service fee billed weekly * Joining Fee Normally $149 | $18.95 - weekly |
| $29.95 - Ultimate DD | Only = $29.95 + $1.65 service fee billed weekly * Joining Fee Normally $149 | $29.95 - weekly |
| $39.95 - Ultimate VIP | Only = $39.95 + $1.65 service fee billed weekly * Joining Fee Normally $149 | $39.95 - weekly |
About UFC GYM Gregory Hills
UFC GYM® is a fitness centre that offers MMA Training, Jiu-Jitsu, boxing, kickboxing and personal training. Get in touch to join a gym or open a franchise today.
The ultimate health and fitness club offering all inclusive memberships, including; cardio, weights and extensive group fitness schedule with 45 classes per week, including Daily Ultimate Training (D.U.T.); Boxing Conditioning; Kickboxing Conditioning; Muay Thai; Wrestling; Brazilian Jui Jitsu (BJJ); MMA Conditioning and classes for Kids/Youth 5 - 15 years.
See what makes UFC GYM Gregory Hills the Best Gym in Town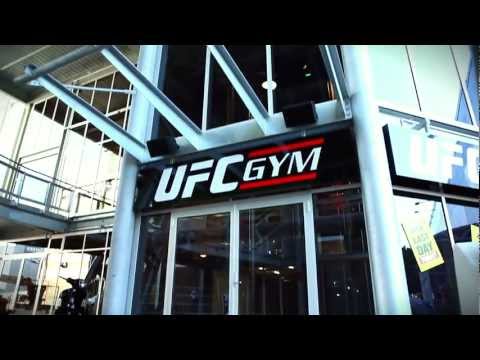 Experience the energy and community at UFC GYM Gregory Hills.
See our certified trainers in action and get a feel for the energy and community at our gym. Watch now and come experience the difference at Gregory Hills.
Get a feel for the lively and supportive atmosphere that sets UFC GYM Gregory Hills apart from other gyms in Gregory Hills
See firsthand the dedication and passion of our certified trainers as they guide and inspire members to reach their fitness goals.
Map
Enquire and view gym prices at UFC GYM Gregory Hills. No obligation to join.
Customer Reviews
Ufc Gym Gregory Hills is a great place to work out and get fit. Customers love the friendly and helpful staff, the clean and well-maintained facilities, and the wide range of classes and services available. The gym is well-equipped with modern equipment and the protein station after a workout is a great bonus. The staff are friendly and accommodating, and the atmosphere is positive and supportive. Customers also appreciate the care taken to ensure COVID safety, with all equipment being wiped down regularly.
The gym also offers personal training sessions with experienced coaches, and customers have praised the boxing conditioning classes with Coach Abby in particular. The gym is family friendly and great for all levels of fitness, from basic training to boxing, kickboxing, BJJ, and wrestling. Cam, the Fitness Manager, is also highly praised for his friendly and helpful attitude.
The only downside mentioned by customers is the overly pricey membership and the lack of understanding and compassion when it comes to cancelling memberships. However, overall customers are very happy with the gym and would recommend it to their friends and family.
I trained at UFC for about a year I must say the people are great very friendly and helpful. The gym itself it's ok not a WOW, I personally got bored as the environment is not motivating enough there's no culture. Even the music they play is boring it makes you want to sleep instead . The gym definitely needs machines they barely have any which is annoying. Closing hours too early specially on a Saturday 4pm … this is not suitable for most people specially those who work and I must say it is expensive from the shakes to the membership! A single visit is $30 !!!!! That's insane compared to other gyms. If you decide to contact them for a trial be prepared for the endless calls daily for you to sign up! I am just giving my honest opinion!
Yazmin Vergara
I joined a boxing conditioning group training with Coach Abby and it is one of the best trainings I have ever had. She is very considerate and keeps an eye on everyone, her energy shows that she loves what she does, that is helping people reach their fitness goals. Will book a PT sesh with her soon.
Rujan Bhuju
Beautiful atmosphere with postive vibes. This gym is has excellent cleanliness and is well represented by staff who are friendly and very approachable. Showers are clean and lovely protein station after workout. I have been to many gyms but one thing that stood out was how the environment supports a healthy mindset to train as staff are friendly, supportive and very accommodating. Well done Gregory Hills team for making us feel welcome.
Melanie Mansfield