https://gymnearme.net.au/backend/profiles/get_profiles?gym_id=5347&include_types=1&include_classes=1&include_features=1&include_social=1&include_memberships=1&include_offers=1&include_hours=1&include_reviews=1&include_google_place=1&include_average_review=1&return_url=1
Category
Gym

Fitness Center

Health Centre
Classes
Yoga

Zumba

Spin

Group Classes
Opening Hours
Mon: 05:30 - 20:00
Tue: 05:30 - 20:00
Wed: 05:30 - 20:00
Thu: 05:30 - 20:00
Fri: 05:30 - 20:00
Sat: 07:30 - 16:00
Sun: 08:00 - 16:00
Membership Plans Available at World Gym Bayside
Worldgym Bayside offers a variety of membership options, ranging from $19.99 per month for basic access to $49.99 per month for full access to all of their facilities and services.
About World Gym Bayside
Giving real people a home for no-nonsense workouts since 1976. Master your personal fitness goals from body-building to cardio at one of the health clubs found at WorldGym.com.
Here at World Gym Bayside we have everything from Group Fitness, strength and cardio equipment, childcare, cycle studio, supplements, world gym merchandise, lifting accessories, bars, fresh food and also infrared saunas. A place where fitness is an authentic passion. Where you belong among friends. Where everyone is a star and you find power to lift yourself to greatness. This is World Gym, the world-famous brand for seriously fun fitness. Welcome to World Gym Bayside. ???? Phone: 07 3065 9836
See what makes World Gym Bayside the Best Gym in Town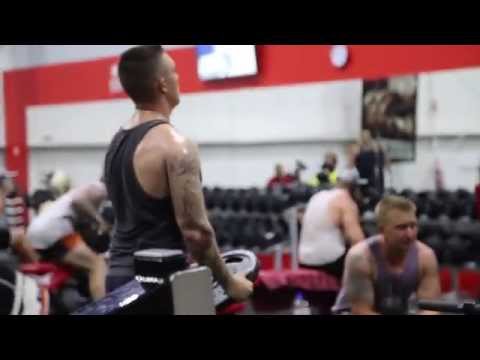 Experience the energy and community at World Gym Bayside.
See our certified trainers in action and get a feel for the energy and community at our gym. Watch now and come experience the difference at Bayside.
Get a feel for the lively and supportive atmosphere that sets World Gym Bayside apart from other gyms in Bayside
See firsthand the dedication and passion of our certified trainers as they guide and inspire members to reach their fitness goals.
Map
Enquire and view gym prices at World Gym Bayside. No obligation to join.
Customer Reviews
Worldgym Bayside is a great place to work out and get fit. Customers love the friendly staff, welcoming atmosphere, and variety of equipment. There is no waiting for equipment, and the gym is well-maintained and regularly maintained. The staff are very professional and welcoming to both new and old customers. The layout of the gym and equipment is great, and Caitlin is a massive credit to the gym, always a friendly face every time customers visit.
The prices are very reasonable, and the gym has a great range of classes and personal training options. Customers also appreciate the motivational atmosphere, with music playing and people training. The gym is also covid-safe, and the staff are respectful and helpful.
Finally, customers love the barber shop that is also located in the gym, making it a one-stop shop for men to look and feel their best. All in all, Worldgym Bayside is a great place to work out and get fit, with friendly staff, great equipment, and a welcoming atmosphere.
This Gym is of Extremely poor quality read my other review as well, they refused to show Gym equipment during the interview in which I inquired about Rowing equipment which they claim they had ' but they may have added after I left'. They will charge you above standard for cancelation $200+AUD. They also deny you the ability to cancel before the cooling off period. The main Manager Is rude and will refuse your services when your standing right there. Never sign to this gym. There many other Gyms in the Redlands that are better than this atrocious excuse for a gym. Listen to Arnold become a gigachad today.
LifeguardLeroy2
I should have listen to the terminator AKA Arnold Schwarzenegger, saying this gym franchise has gone downhill (look it up). The company does not respect your health, it's fair too tell you its missing basic gym equipment like Rowing machines and the staff have a poor attitude. They will try too sell you a protein shake at the door or ask you is they have friends who want to sign up (so they can make more quick cash). The Gym is not covid safe, and the staff are the most rude staff I've ever meet at a gym, in my entire life. FML how are you missing a rowing machines, its so basic..... If you google it say the cancel fee (world gym cancel membership fee) its says $75.00, Its not its $200. This place is a rip off, try elsewhere even if it costs more at least it gives you human respect.
Lifeguard Leroy