https://gymnearme.net.au/backend/profiles/get_profiles?gym_id=5349&include_types=1&include_classes=1&include_features=1&include_social=1&include_memberships=1&include_offers=1&include_hours=1&include_reviews=1&include_google_place=1&include_average_review=1&return_url=1
Category
Gym

Fitness Center

Health Centre
Classes
HIIT

Yoga

Pilates

Zumba

Dance

Spin

Boxing
Opening Hours
Mon: Open 24 Hours
Tue: Open 24 Hours
Wed: Open 24 Hours
Thu: Open 24 Hours
Fri: Open 24 Hours
Sat: Open 24 Hours
Sun: Open 24 Hours
Membership Plans Available at World Gym Brendale
Worldgym Brendale offers a variety of membership options, ranging from $10 per month for access to the gym and its equipment, to $50 per month for access to the gym, its equipment, and group classes.
About World Gym Brendale
Giving real people a home for no-nonsense workouts since 1976. Master your personal fitness goals from body-building to cardio at one of the health clubs found at WorldGym.com.
See what makes World Gym Brendale the Best Gym in Town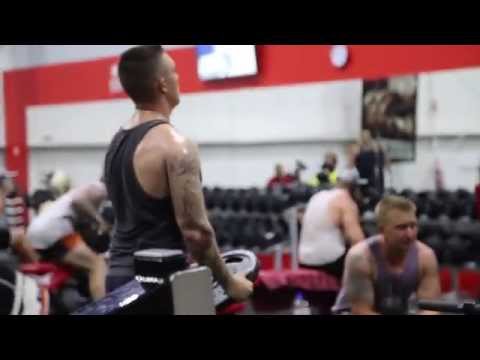 Experience the energy and community at World Gym Brendale.
See our certified trainers in action and get a feel for the energy and community at our gym. Watch now and come experience the difference at Brendale.
Get a feel for the lively and supportive atmosphere that sets World Gym Brendale apart from other gyms in Brendale
See firsthand the dedication and passion of our certified trainers as they guide and inspire members to reach their fitness goals.
Map
Enquire and view gym prices at World Gym Brendale. No obligation to join.
Customer Reviews
Worldgym Brendale is an exceptional gym that offers a wide range of facilities and features to its members. Customers have praised the gym for its top of the line equipment, spacious layout, and friendly staff. The reception staff, in particular, have been praised for their warm welcome and helpfulness.
The gym also offers a variety of classes and personal training options, as well as a sauna and a protein drink bar. Customers have also praised the gym for its cleanliness and the fact that it is never overcrowded. The gym also has a Kids Space, which is a great way for parents to get a workout in while their children are being looked after.
Overall, customers have been extremely satisfied with their experience at Worldgym Brendale. They have praised the gym for its excellent facilities, friendly staff, and great atmosphere. Customers have also commented on the great value for money that the gym offers, with its founding memberships being particularly popular.
Have been a member of World Gym Brendale since it opened! Definitely a 5 star gym. Not just for the equipment - which is top of the line, but the facility in general is 10/10. The kids club is excellent, great play equipment and the staff are so lovely, the kids always have a great time. Reception staff are always friendly and welcoming, and the gym and bathroom are aways kept clean and tidy. Awesome gym layout and something for every type of gym goer to use!
Ann-Maree Bannah
I have been to over 30 gyms in my life and World Gym easily tops them all. The staff, equipment and facilities are second to none. There is that much equipment you will never ever run out of different ways to mix up your training. They have amazing bathrooms, classes, comfort training area, functional training area, main floor with pin loaded and free weight machines. They also have a sauna, supplement shop and you can even grab a barista made coffee to go and sit down on dedicated seating overlooking the gym till your preworkout kicks in! The prices are amazing also at $15 a week for founding members. A+++
Ben Taylor