https://gymnearme.net.au/backend/profiles/get_profiles?gym_id=5358&include_types=1&include_classes=1&include_features=1&include_social=1&include_memberships=1&include_offers=1&include_hours=1&include_reviews=1&include_google_place=1&include_average_review=1&return_url=1
Category
Gym

Fitness Center

Health Centre
Classes
Group Classes

Yoga

Pilates

Zumba

Dance

Spin

Boxing
Opening Hours
Mon: Open 24 Hours
Tue: Open 24 Hours
Wed: Open 24 Hours
Thu: Open 24 Hours
Fri: Open 24 Hours
Sat: Open 24 Hours
Sun: Open 24 Hours
Membership Plans Available at World Gym Bunbury
Worldgym Bunbury offers a range of membership options, starting from $19.99 per month, with access to a variety of fitness classes, equipment, and amenities.
About World Gym Bunbury
Giving real people a home for no-nonsense workouts since 1976. Master your personal fitness goals from body-building to cardio at one of the health clubs found at WorldGym.com.
See what makes World Gym Bunbury the Best Gym in Town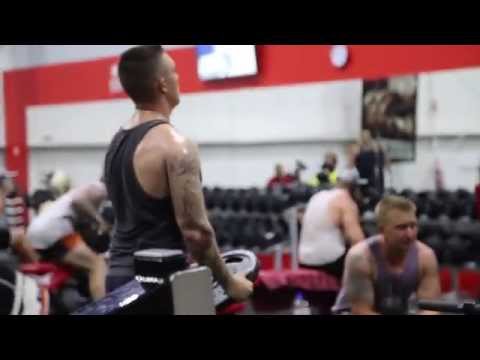 Experience the energy and community at World Gym Bunbury.
See our certified trainers in action and get a feel for the energy and community at our gym. Watch now and come experience the difference at Bunbury.
Get a feel for the lively and supportive atmosphere that sets World Gym Bunbury apart from other gyms in Bunbury
See firsthand the dedication and passion of our certified trainers as they guide and inspire members to reach their fitness goals.
Map
Enquire and view gym prices at World Gym Bunbury. No obligation to join.
Customer Reviews
Worldgym Bunbury is an incredible gym that offers a wide range of facilities and features to its members. Customers love the 24/7 access, the wide range of equipment, the helpful and friendly staff, the affordable cost, the welcoming atmosphere, the variety of classes, the personal training options, the exercise and training protocols, the smoothie bar, the creche, and the cleanliness of the gym.
Customers have praised the staff for being accepting of people of all abilities and walks of life, and for being so helpful and friendly. They have also praised the group fitness instructor, Emma Hollins, for being so motivating. Customers have also commented on the great atmosphere and the fact that it never feels over crowded.
The parking at the front of the building has been suggested to be made 'parenting parking' to make it easier to bring the kids into creche without getting wet in the rain. Customers have also commented on the excellent range of equipment and the great classes. Worldgym Bunbury is definitely the best gym in the west and highly recommended by its members.
Be very careful about recommending anyone to this place. I tried to cancel my daughter's week-to-week membership but could only put it on hold for 3 months. Now 3 months is up, and they immediately initiated debt collection for the next payment. This was paid but then they insisted that I had to attend in-person to cancel. When I did that, they then told me there will be a minimum 1-month notice charge to cancel my membership. This seems a bit rough seeming that I was not given a copy of the contract with those terms. Not sure what the cancellation fee is paying apart from a 'fee-for-no-service', when I'm paying a week-to-week plan. Also, why do I need to provide a reason to cancel? Really, I do not need permission! We have paid 5 weeks of unused membership fees before they will accept and process my cancellation. And we were told we could use the gym until the final day of membership but have already been blocked. We were about to sign up our son here but now having second thoughts.
Michelle Pelusey