https://gymnearme.net.au/backend/profiles/get_profiles?gym_id=5353&include_types=1&include_classes=1&include_features=1&include_social=1&include_memberships=1&include_offers=1&include_hours=1&include_reviews=1&include_google_place=1&include_average_review=1&return_url=1
Category
Gym

Fitness Center

Health Centre
Classes
HIIT

Yoga

Pilates

Zumba

Dance

Spin

Boxing
Opening Hours
Mon: Open 24 Hours
Tue: Open 24 Hours
Wed: Open 24 Hours
Thu: Open 24 Hours
Fri: Open 24 Hours
Sat: Open 24 Hours
Sun: Open 24 Hours
Membership Plans Available at World Gym Bundaberg
Worldgym Bundaberg offers a range of membership options, starting from $19.99 per month, which give you access to a variety of fitness classes, equipment, and amenities.
About World Gym Bundaberg
Giving real people a home for no-nonsense workouts since 1976. Master your personal fitness goals from body-building to cardio at one of the health clubs found at WorldGym.com.
See what makes World Gym Bundaberg the Best Gym in Town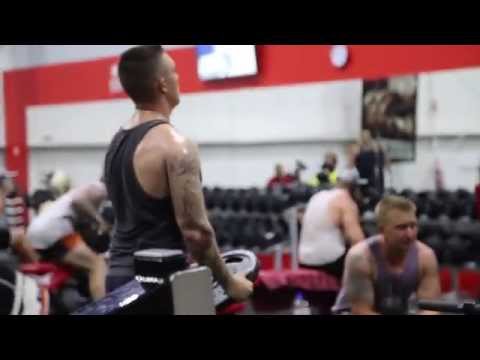 Experience the energy and community at World Gym Bundaberg.
See our certified trainers in action and get a feel for the energy and community at our gym. Watch now and come experience the difference at Bundaberg.
Get a feel for the lively and supportive atmosphere that sets World Gym Bundaberg apart from other gyms in Bundaberg
See firsthand the dedication and passion of our certified trainers as they guide and inspire members to reach their fitness goals.
Map
Enquire and view gym prices at World Gym Bundaberg. No obligation to join.
Customer Reviews
Worldgym Bundaberg is a fantastic gym that offers a wide range of facilities and features to its customers. Customers have praised the friendly staff, the extensive range of equipment and weights, the cleanliness of the gym, and the helpfulness of the staff. Customers have also commented on the great atmosphere and the pumping music that is played in the gym.
The gym also offers a variety of classes, personal training options, and exercise and training protocols. Customers have also commented on the great parking and security, as well as the convenient opening times.
Overall, customers have had a great experience at Worldgym Bundaberg and have praised the gym for its excellent facilities, features, staff, equipment, security, parking, opening times, classes, personal training options, and exercise and training protocols.
If you are new to Bundaberg and looking to sign up PLEASE STAY CLEAR!!! Although my experience was awful, I hope it will enable you to make an informed decision before experiencing the same horror I have. Firstly, I found my treatment by the current managing staff Ben to be abysmal at best. I had some issues where a contract was initiated through their payment company Debit Success without my consent and authorization. I spent a period of 6-8 weeks attempting to resolve this with the managing staff in store (he was either away or never available). I then discovered he had intentionally disconnected the only office phone so there is no way to communicate with the team. When notified of this fact he avoids the question. After waiting that extended time the final response via email that I received from Ben gave me the impression that it was in the 'too hard basket' and he couldn't be bothered with it. I have also found it impossible to find a means to resolve issues outside of the Bundaberg management as the team refuses to provide any further contact details to escalate the matter. I requested such information on multiple occasions and will be filing a formal complain to their Head Office once I have ascertained their details. I was then notified I had been charged $250 on a contract I didn't authorize/sign and a service I was not using/had no access to. Upon discussing this with the payment team Debit Success, I was ignored and once I indicated I would be considering taking this further they proceeded to default me. I am now dealing with a debt collection agency. There are many great Gyms on offer in this town, but please save yourself the torture of choosing this one.
Marcus Groth