https://gymnearme.net.au/backend/profiles/get_profiles?gym_id=5357&include_types=1&include_classes=1&include_features=1&include_social=1&include_memberships=1&include_offers=1&include_hours=1&include_reviews=1&include_google_place=1&include_average_review=1&return_url=1
Category
Gym

Fitness Center

Health Centre
Classes
HIIT

Yoga

Pilates

Zumba

Dance
Opening Hours
Mon: 05:00 - 21:00
Tue: 05:00 - 21:00
Wed: 05:00 - 21:00
Thu: 05:00 - 21:00
Fri: 05:00 - 21:00
Sat: 07:45 - 18:00
Sun: 08:00 - 18:00
Membership Plans Available at World Gym Cairns
Worldgym Cairns offers a variety of membership options, ranging from a basic plan for $20 per month to a premium plan for $50 per month. Each plan includes access to the gym's facilities, classes, and equipment, with the premium plan offering additional benefits such as personal training sessions and discounts on merchandise.
About World Gym Cairns
Giving real people a home for no-nonsense workouts since 1976. Master your personal fitness goals from body-building to cardio at one of the health clubs found at WorldGym.com.
Open 24/7 In 1976, it all began here. The iconic celebrity fitness scene. The serious, no non-sense workout. The commitment to always remain a true gym, not a resort. A place where great shape is an authentic passion. Where you belong among friends. Where everyone's star, and you have the power to lift yourself to greatness. This is World Gym.
See what makes World Gym Cairns the Best Gym in Town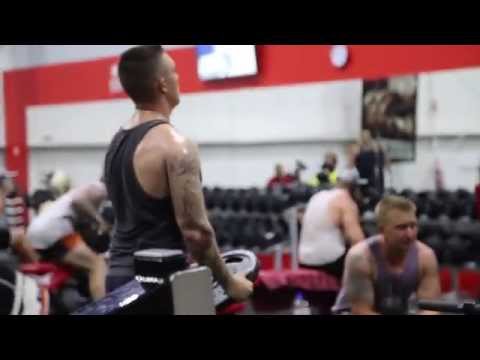 Experience the energy and community at World Gym Cairns.
See our certified trainers in action and get a feel for the energy and community at our gym. Watch now and come experience the difference at Cairns.
Get a feel for the lively and supportive atmosphere that sets World Gym Cairns apart from other gyms in Cairns
See firsthand the dedication and passion of our certified trainers as they guide and inspire members to reach their fitness goals.
Map
Enquire and view gym prices at World Gym Cairns. No obligation to join.
Customer Reviews
Worldgym Cairns is a top-notch gym that offers a wide range of facilities and features to its members. Customers have praised the gym for its great staff, excellent equipment, pleasant atmosphere, and wide selection of classes. The gym also offers personal training options, exercise and training protocols, and 24/7 access. Customers have also commented on the cleanliness of the gym, the helpfulness of the staff, and the variety of equipment available.
The gym also offers a cafe with coffee and protein shakes, as well as a clothing store and protein powder for sale. Customers have also praised the gym for its great music and motivating atmosphere. Additionally, customers have commented on the gym's safety protocols, such as scanning cards and key fobs on each entry.
Overall, customers have had a great experience at Worldgym Cairns and have praised the gym for its excellent facilities, friendly staff, and motivating atmosphere. Customers have also commented on the gym's cleanliness, safety protocols, and wide selection of equipment. With its 24/7 access, personal training options, and variety of classes, Worldgym Cairns is the perfect place for anyone looking to get fit and stay healthy.