https://gymnearme.net.au/backend/profiles/get_profiles?gym_id=5341&include_types=1&include_classes=1&include_features=1&include_social=1&include_memberships=1&include_offers=1&include_hours=1&include_reviews=1&include_google_place=1&include_average_review=1&return_url=1
Category
Gym

Fitness Center

Health Centre
Classes
HIIT

Yoga

Pilates

Zumba

Dance

Boxing
Opening Hours
Mon: 05:00 - 21:30
Tue: 05:00 - 21:30
Wed: 05:00 - 21:30
Thu: 05:00 - 21:30
Fri: 05:00 - 21:30
Sat: 07:00 - 06:00
Sun: 07:00 - 18:00
Membership Plans Available at World Gym Coomera
Worldgym Coomera offers a range of membership options, from basic to premium, with prices starting from $19.99 per month. With each membership, you get access to a variety of fitness classes, equipment, and amenities to help you reach your fitness goals.
About World Gym Coomera
Giving real people a home for no-nonsense workouts since 1976. Master your personal fitness goals from body-building to cardio at one of the health clubs found at WorldGym.com.
24 hour member access. In 1976, it all began here. The iconic celebrity fitness scene. The serious, no-nonsense workout. The commitment to always remain a true gym, not a resort. A place where fitness is an authentic passion. Where you belong among friends. Where everyone is a star and you find power to lift yourself to greatness. This is World Gym, the world-famous brand for seriously fun fitness.
See what makes World Gym Coomera the Best Gym in Town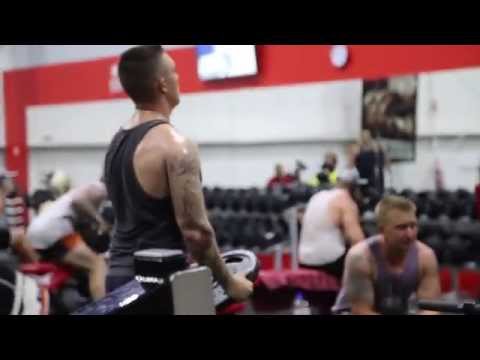 Experience the energy and community at World Gym Coomera.
See our certified trainers in action and get a feel for the energy and community at our gym. Watch now and come experience the difference at Coomera.
Get a feel for the lively and supportive atmosphere that sets World Gym Coomera apart from other gyms in Coomera
See firsthand the dedication and passion of our certified trainers as they guide and inspire members to reach their fitness goals.
Map
Enquire and view gym prices at World Gym Coomera. No obligation to join.
Customer Reviews
Worldgym Coomera is an amazing gym that offers something for everyone. From the friendly and welcoming staff, to the huge range of equipment and classes, to the crèche for children, this gym has it all. Customers love the family-oriented atmosphere and the supportive and encouraging trainers. The staff are always friendly and helpful, and the crèche is well-staffed and provides a safe and fun environment for children. The classes are varied and the instructors are knowledgeable and passionate about fitness. The equipment is top-notch and is continually being added to and improved. The gym is always clean and smells great, and the opening times are convenient. There are also personal training options and exercise and training protocols available. Customers also appreciate the shakes and meals available at the premises. Overall, Worldgym Coomera is a great place to start or continue your fitness journey and feel welcomed.
Absolutely awesome gym. Everyone there is serious about achieving their fitness goals and it rubs off on you. The staff always greet you when you arrive and leave. Huge amount of equipment to suit any workout. Lots of squat racks (I think there are 6 or 7), lots of cardio equipment, just a great place to come to.
Sebastian Nicholas
I was visiting Australia and decided to come to the gym my family used while here. I got 1 pass for free to try the gym. That was nice to see if we would enjoy working out there. We were told they had a10 pass card. Since we only had just under 2 weeks in the country and with day trips for sightseeing we thought between 2 people we could use 10 passes. They would not let us both use the same card for punch passes. It had to be 10 passes for each person. We decided to pay once since we were there already but then passed as we couldn't use all the passes. Instead of making $150 on us and potentially not even using all of that... they got $40 and a not so great Google review. Nice enough facility, pleasant enough staff but poor business and not very accommodating to someone from another country looking to catch a few workouts. Very disappointing!
Susan Gough
Love this place, from all the amazing staff to all the gym goers.... everyone is sooooo helpful and nice ❤️ So many classes available in person with one of the amazing instructors or Virtual. The facilities are huge and clean, love a shower and sauna after a workout, no problems.... they have that sorted for you too!! What's even better is that it's a 24/7 gym too. Highly recommend this location, much love to the whole WG family ❤️❤️
Janet Henderson
I usually train at world gym in Brendale but visit Sanctuary Cove as we a boat moored there so I come to Coomera World Gym to get my sweat on. The gym has everything you'd expect from a World Gym and most of the equipment is extensive and top notch. My only criticism is that they need to replace some of the Cardio equipment as it is extremely worn and dated and most of the TV'S are broken or on the way out. 5 stars to be had once these two things are fixed.
Ben Taylor