https://gymnearme.net.au/backend/profiles/get_profiles?gym_id=5344&include_types=1&include_classes=1&include_features=1&include_social=1&include_memberships=1&include_offers=1&include_hours=1&include_reviews=1&include_google_place=1&include_average_review=1&return_url=1
Category
Gym

Fitness Center

Health Centre
Classes
HIIT

Yoga

Pilates

Zumba

Boxing

Dance
Opening Hours
Mon: Open 24 Hours
Tue: Open 24 Hours
Wed: Open 24 Hours
Thu: Open 24 Hours
Fri: Open 24 Hours
Sat: Open 24 Hours
Sun: Open 24 Hours
Membership Plans Available at World Gym Ipswich
Worldgym Ipswich offers a variety of membership plans, ranging from $19.99 per month for basic access to $49.99 per month for full access to all of their facilities and services.
About World Gym Ipswich
Giving real people a home for no-nonsense workouts since 1976. Master your personal fitness goals from body-building to cardio at one of the health clubs found at WorldGym.com.
See what makes World Gym Ipswich the Best Gym in Town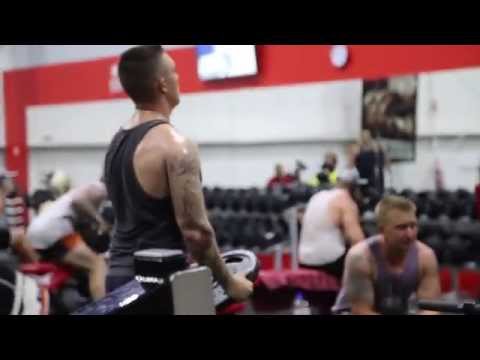 Experience the energy and community at World Gym Ipswich.
See our certified trainers in action and get a feel for the energy and community at our gym. Watch now and come experience the difference at Ipswich.
Get a feel for the lively and supportive atmosphere that sets World Gym Ipswich apart from other gyms in Ipswich
See firsthand the dedication and passion of our certified trainers as they guide and inspire members to reach their fitness goals.
Map
Enquire and view gym prices at World Gym Ipswich. No obligation to join.
Customer Reviews
Worldgym Ipswich is a great place to get your muscles pumped and stay in shape. Customers love the friendly and helpful staff, the variety of classes, the high energy atmosphere, and the great shakes and treats from the cafe. The gym is well equipped with all the necessary machines and equipment, and the staff are always willing to help and guide you. The gym also offers personal training options and a range of exercise and training protocols.
The parking is substantial and the opening times are convenient. Customers also appreciate the security and cleanliness of the gym, and the fact that it can get busy but still has plenty of space to train in. The HIITS classes are a particular favourite, as are the senior fitness classes. The shakes are also a hit, with customers raving about the delicious biscoff protein shakes.
Overall, customers are very happy with Worldgym Ipswich and would highly recommend it. They love the friendly atmosphere, the helpful staff, the great equipment, and the variety of classes and shakes. It's a great place to get fit and stay in shape, and customers are sure to have a great experience.
Was told that I was going into an 18 month contract, which is a lengthy contract. Only to find out today that they put me on an ongoing contract so that when the 18 months was finished they could keep charging me. When I asked the staff why I wasnt even contacted about the contract ending soon they said they don't contact customers on ongoing contracts. I didn't even know I was put on an ongoing contract, I never even got emailed my contract
Cordelia Wilkins
I personally have been coming here for a couple of years, initially as a casual Saturday class attendee and became an official member a few months ago. I have always felt welcomed by the staff and love the cafe variety of shakes and treats. Best gym I've been a member of, huge range of machines and lots of spaces to train in. Classes are numerous and high energy with great trainers who guide and support you.
Roxy Yeomans
I stupidly signed a 1 year contract. Paid weekly by direct debit. After the year was up (09/2022) I wasn't notified of end of contract and they proceeded to withdraw weekly fee. That continued for a month. I went to cancel contract and was told that it would be after a additional month. I Do NOT recommend this gym
stephen jones