https://gymnearme.net.au/backend/profiles/get_profiles?gym_id=5362&include_types=1&include_classes=1&include_features=1&include_social=1&include_memberships=1&include_offers=1&include_hours=1&include_reviews=1&include_google_place=1&include_average_review=1&return_url=1
Category
Gym

Fitness Center

Health Centre
Classes
Group Classes

Yoga

Pilates

Zumba

Dance

Spin

Boxing
Opening Hours
Mon: Open 24 Hours
Tue: Open 24 Hours
Wed: Open 24 Hours
Thu: Open 24 Hours
Fri: Open 24 Hours
Sat: Open 24 Hours
Sun: Open 24 Hours
Membership Plans Available at World Gym Joondalup
Worldgym Joondalup offers a range of membership options, from basic to premium, with prices starting from $19.99 per month. With each membership, you get access to a variety of fitness classes, equipment, and amenities.
About World Gym Joondalup
Giving real people a home for no-nonsense workouts since 1976. Master your personal fitness goals from body-building to cardio at one of the health clubs found at WorldGym.com.
See what makes World Gym Joondalup the Best Gym in Town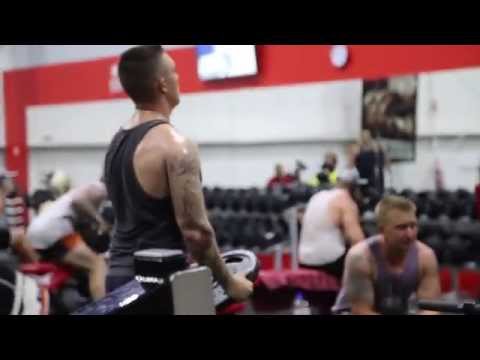 Experience the energy and community at World Gym Joondalup.
See our certified trainers in action and get a feel for the energy and community at our gym. Watch now and come experience the difference at Joondalup.
Get a feel for the lively and supportive atmosphere that sets World Gym Joondalup apart from other gyms in Joondalup
See firsthand the dedication and passion of our certified trainers as they guide and inspire members to reach their fitness goals.
Map
Enquire and view gym prices at World Gym Joondalup. No obligation to join.
Customer Reviews
World Gym Joondalup in Perth is a fantastic gym that offers a wide range of facilities and features to its members. Customers love the friendly and knowledgeable staff, the modern and well-maintained equipment, the spacious and inviting atmosphere, and the 24/7 sauna. The gym also offers a great range of classes, personal training options, and exercise and training protocols. Customers also appreciate the convenience of the smoothie bar and the retail store stocked with supplements, drinks, and meals.
The customer service at World Gym Joondalup is also highly praised, with many customers commenting on the friendly and helpful staff. The gym also offers great value for money, with memberships that include a range of inclusions. Customers also love the fact that the gym is open 24/7, so they can fit their workouts into their busy schedules.
Overall, customers are extremely satisfied with their experience at World Gym Joondalup. They love the friendly atmosphere, the modern equipment, the great range of classes and personal training options, and the convenience of the smoothie bar and retail store. With its great customer service and value for money, World Gym Joondalup is the perfect place to get fit and stay healthy.
This gym is UNREAL! I drive 30 mins every day to come here because I'm yet to find another gym in Perth like it. The ladies in the creche are amazing with my little girl, the facilities are amazing- there is so much equipment, so many squat racks that you'd very rarely be waiting for one. Everyone is super friendly and it's the best environment. 100% recommend!
Melissa Ward
World gym is the place I've been looking for awhile! It has everything, all machines and equipments are brand new, the gym is very clean, they've got crèche facilities a big studio for less mills classes and yoga, infrared Sauna, even a Smoothie bar, staff are extremely friendly… wouldn't recommend this place more! I feel it's my second home!
Manoela Valori Villas Boas