https://gymnearme.net.au/backend/profiles/get_profiles?gym_id=5355&include_types=1&include_classes=1&include_features=1&include_social=1&include_memberships=1&include_offers=1&include_hours=1&include_reviews=1&include_google_place=1&include_average_review=1&return_url=1
Category
Gym

Fitness Center

Health Centre
Classes
HIIT

Yoga

Pilates

Zumba

Dance

Boxing

Martial Arts
Opening Hours
Mon: 05:30 - 20:30
Tue: 05:30 - 20:30
Wed: 05:30 - 20:30
Thu: 05:30 - 20:30
Fri: 05:30 - 20:30
Sat: 07:00 - 18:00
Sun: 08:00 - 17:00
Membership Plans Available at World Gym Mackay
Worldgym Mackay offers a variety of membership options, ranging from a basic membership for $20 per month to a premium membership for $50 per month. Each membership includes access to the gym's equipment, classes, and other amenities.
About World Gym Mackay
Giving real people a home for no-nonsense workouts since 1976. Master your personal fitness goals from body-building to cardio at one of the health clubs found at WorldGym.com.
In 1976, it all began here. The iconic celebrity fitness scene. The serious, no-nonsense workout. The commitment to always remain a true gym, not a resort. A place where fitness is an authentic passion. Where you belong among friends. Where everyone is a star and you find power to lift yourself to greatness. This is World Gym, the world-famous brand for seriously fun fitness.
See what makes World Gym Mackay the Best Gym in Town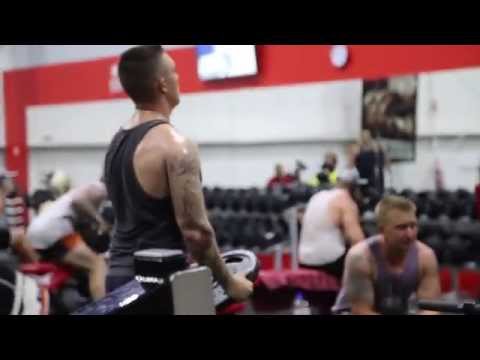 Experience the energy and community at World Gym Mackay.
See our certified trainers in action and get a feel for the energy and community at our gym. Watch now and come experience the difference at Mackay.
Get a feel for the lively and supportive atmosphere that sets World Gym Mackay apart from other gyms in Mackay
See firsthand the dedication and passion of our certified trainers as they guide and inspire members to reach their fitness goals.
Map
Enquire and view gym prices at World Gym Mackay. No obligation to join.
Customer Reviews
Worldgym Mackay is a fantastic gym that offers a wide range of facilities and features to its customers. The gym is open 24 hours a day, giving customers the flexibility to work out at any time. The staff are friendly and welcoming, and the equipment is well maintained and up to date. Customers have praised the gym for its great variety of gym equipment and group fitness classes, as well as its helpful and friendly staff. The gym also has a sectioned off area for those who are not as confident as others.
The gym also offers a great atmosphere, with customers noting that they are always greeted when they come in and when they leave. The gym also offers a World Travel Pass, which is a great option for those who travel a lot for work. Customers have also praised the pre-workout options and protein bites that are available.
Overall, customers have had a great experience at Worldgym Mackay. They have praised the gym for its great facilities, friendly staff, and great atmosphere. Customers have also noted that the gym is well maintained and up to date, and that they never have to wait long for equipment. With its great variety of gym equipment and group fitness classes, Worldgym Mackay is the perfect place to get fit and stay healthy.
Not happy .. people on their phones .. groups standing around talking .. holding up customers who went to this magnificent place to complete their workout ... people leaving their towels on equipment then walking away.. I know you have many wonderful staff .. it wouldn't be to hard to police this. Yours in health and fitness The best gym I have ever trained in .. Ian
Ian & Ellen Weston
Probably the worst customer service I've ever experienced at any gym I've been to. Went for a casual visit, cost $20, no waver forms signed no introduction or walk through. Then after my session I asked for a protein shake only to be told they don't do them currently because the ice machine doesn't work.
Vishara Liyanage
It's getting better everytime I go there! Staff remember details you tell them and actually care about you and your well-being! Great atmosphere! Great equipment! Just a great gym overall! Only downside is members don't put equipment back! Not everyone can pick up 20 kilo weights in the walking areas....
Angie3094