https://gymnearme.net.au/backend/profiles/get_profiles?gym_id=5360&include_types=1&include_classes=1&include_features=1&include_social=1&include_memberships=1&include_offers=1&include_hours=1&include_reviews=1&include_google_place=1&include_average_review=1&return_url=1
Category
Gym

Fitness Center

Health Centre
Classes
Circuit

Boxing

Group Classes
Opening Hours
Mon: Open 24 Hours
Tue: Open 24 Hours
Wed: Open 24 Hours
Thu: Open 24 Hours
Fri: Open 24 Hours
Sat: Open 24 Hours
Sun: Open 24 Hours
Membership Plans Available at World Gym Malaga 24/7
Worldgym Malaga offers three membership plans: Basic ($19.99/month), Premium ($29.99/month), and Elite ($39.99/month). Each plan offers access to the gym's facilities, classes, and equipment, with the Elite plan offering the most benefits.
About World Gym Malaga 24/7
Giving real people a home for no-nonsense workouts since 1976. Master your personal fitness goals from body-building to cardio at one of the health clubs found at WorldGym.com.
In 1976, it all began here. The iconic celebrity fitness scene. The serious, no non-sense workout. The commitment to always remain a true gym, not a resort. A place where great shape is an authentic passion. Where you belong among friends. Where everyone's star, and you have the power to lift yourself to greatness. This is World Gym.
See what makes World Gym Malaga 24/7 the Best Gym in Town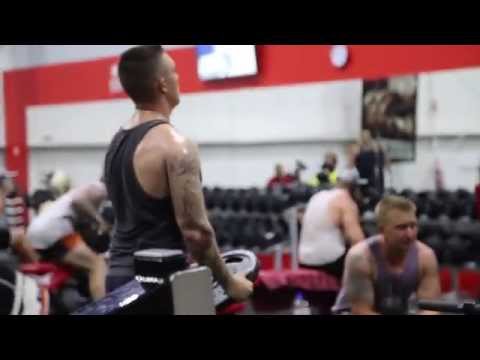 Experience the energy and community at World Gym Malaga 24/7.
See our certified trainers in action and get a feel for the energy and community at our gym. Watch now and come experience the difference at Malaga.
Get a feel for the lively and supportive atmosphere that sets World Gym Malaga 24/7 apart from other gyms in Malaga
See firsthand the dedication and passion of our certified trainers as they guide and inspire members to reach their fitness goals.
Map
Enquire and view gym prices at World Gym Malaga 24/7. No obligation to join.
Customer Reviews
Worldgym Malaga is a great place to work out and chase your goals! Customers love the new vibe that the renovations have created, and the staff are friendly and helpful. The equipment is top-tier and the gym is always clean and well-maintained. The personal training options are excellent, with Dev being a particular highlight. Customers have praised her for her positivity, work ethic, and ability to help them reach their goals. The group fitness classes are also a hit, with Dev being a great instructor. The crèche staff, Robbie and Amanda, are also highly praised for their care and attention.
The opening times are great, with the gym being open 24/7, and there is plenty of parking available. Customers have also praised the security of the gym, with no issues of theft or vandalism. The protein shakes are also a hit, and customers have said that they leave feeling stronger, sweaty, and happy.
Overall, customers have had a great experience at Worldgym Malaga. They have praised the staff, the equipment, the classes, and the security. The renovations have made a big difference, and customers have said that they would highly recommend the gym.
Love world gym I have met some amazing ladies who have become life long friends they have motivated me and kept me accountable when I have wanted to give up. The environment is very welcoming and warm. You leave feeling stronger sweaty and happy. I have been lucky enough to have been personal trained by Dev a strong fierce lady with a beautiful heart she makes coming to the gym FUN I love all the classes they are always changing and pushing me to become stronger and more fit. I don't see going to the gym as a chore it's my me time and I'm never disappointed. I would highly recommend I was never one to use the gym floor as I didn't feel confident enough but through the help of these ladies who always come and help me if I'm confused or just to say hi it's made using the equipment enjoyable. Fav class - boxing love smashing it with Dev she is so welcoming and will always help with your form never leave disappointed and I'm always sore. Especially love partnering up with her ❤️
natalie madaffari
Love going to world gym Malaga, such a great vibe and the staff are always friendly especially Dev! Her classes are amazing and she always says hello and makes you feel so welcome! Robbie and Amanda in the crèche are absolutely incredible my girls are always asking to go and have so much fun when they are there.
Jessie-Lauren Tope