https://gymnearme.net.au/backend/profiles/get_profiles?gym_id=5350&include_types=1&include_classes=1&include_features=1&include_social=1&include_memberships=1&include_offers=1&include_hours=1&include_reviews=1&include_google_place=1&include_average_review=1&return_url=1
Category
Gym

Fitness Center

Health Centre
Classes
HIIT

Yoga

Pilates

Zumba

Dance

Boxing
Opening Hours
Mon: Open 24 Hours
Tue: Open 24 Hours
Wed: Open 24 Hours
Thu: Open 24 Hours
Fri: Open 24 Hours
Sat: Open 24 Hours
Sun: Open 24 Hours
Membership Plans Available at World Gym North Lakes
Worldgym North Lakes offers a variety of membership options, ranging from a basic membership for $19.99 per month to a premium membership for $49.99 per month, with access to a wide range of fitness classes, equipment, and amenities.
About World Gym North Lakes
Giving real people a home for no-nonsense workouts since 1976. Master your personal fitness goals from body-building to cardio at one of the health clubs found at WorldGym.com.
See what makes World Gym North Lakes the Best Gym in Town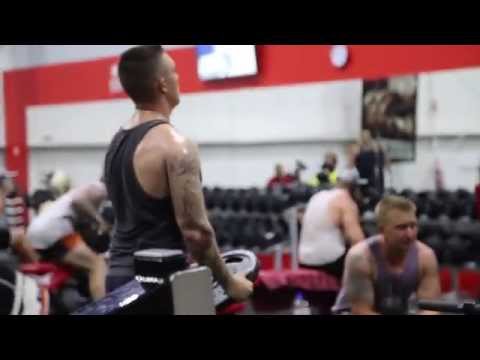 Experience the energy and community at World Gym North Lakes.
See our certified trainers in action and get a feel for the energy and community at our gym. Watch now and come experience the difference at North Lakes.
Get a feel for the lively and supportive atmosphere that sets World Gym North Lakes apart from other gyms in North Lakes
See firsthand the dedication and passion of our certified trainers as they guide and inspire members to reach their fitness goals.
Map
Enquire and view gym prices at World Gym North Lakes. No obligation to join.
Customer Reviews
World Gym North Lakes is a fantastic gym that offers a wide range of facilities and services to its members. The gym is spacious and well-equipped with a variety of machines and free weights, as well as Les Mills and other gym-specific classes. The staff are friendly and professional, and the reception team are always welcoming and helpful. The gym also has a creche during staffed hours, a cafe that serves protein shakes and other treats, and a supplements store with competitive prices.
The atmosphere at World Gym North Lakes is inviting and judgement-free, and the staff are always willing to help and provide guidance. Customers have praised the staff for their enthusiasm and friendliness, and for making every experience memorable. The gym is also praised for its cleanliness and for having a great range of equipment, including a 70kg slam ball in the functional area.
Overall, customers have had a great experience at World Gym North Lakes and have praised the staff, facilities, and atmosphere. The gym is suitable for all fitness levels and is a great place to achieve your fitness goals. Customers have also praised the post-workout shakes made by Ellie and Jared, and the physios in Braydon's team.
Great gym, very warm welcoming by staffs, unlike those narrowly packed gym, this one is very spacious, and a lot free space between machines. So you can more focus without being distracted from surrounding people. The people in the gym are so athlete looking. It pushes me working harder. I've been membership with it for over 4 years. Never had a thought about leaving.
Huawei Chen
The Gym has excellent facilities, lots of equipment and fun classes suitable for both beginners and experienced gym goers. Good music is played throughout the day and the staff are really approachable and fun. The attached coffee/protein shop is top notch for all your incidental gym needs.
Bridgette Barberis