https://gymnearme.net.au/backend/profiles/get_profiles?gym_id=5330&include_types=1&include_classes=1&include_features=1&include_social=1&include_memberships=1&include_offers=1&include_hours=1&include_reviews=1&include_google_place=1&include_average_review=1&return_url=1
Category
Gym

Fitness Center

Health Centre
Classes
HIIT

Yoga

Pilates

Zumba

Spin

Boxing
Opening Hours
Mon: 05:30 - 20:30
Tue: 05:30 - 20:30
Wed: 05:30 - 20:30
Thu: 05:30 - 20:30
Fri: 05:30 - 20:30
Sat: 07:00 - 17:00
Sun: 08:00 - 16:00
Membership Plans Available at World Gym Northern Beaches
Worldgym Northern Beaches offers three membership plans: Basic ($19.99/month), Premium ($29.99/month), and Elite ($39.99/month). Each plan includes access to the gym, group classes, and personal training sessions, with the Elite plan offering the most benefits.
About World Gym Northern Beaches
Giving real people a home for no-nonsense workouts since 1976. Master your personal fitness goals from body-building to cardio at one of the health clubs found at WorldGym.com.
In 1976, it all began here. The iconic celebrity fitness scene. The serious, no-nonsense workout. The commitment to always remain a true gym, not a resort. A place where fitness is an authentic passion. Where you belong among friends. Where everyone is a star and you find power to lift yourself to greatness. This is World Gym, the world-famous brand for seriously fun fitness.
See what makes World Gym Northern Beaches the Best Gym in Town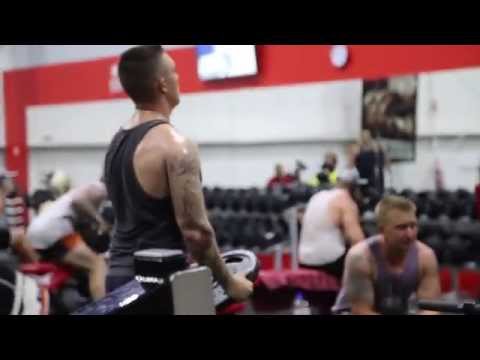 Experience the energy and community at World Gym Northern Beaches.
See our certified trainers in action and get a feel for the energy and community at our gym. Watch now and come experience the difference at Northern Beaches.
Get a feel for the lively and supportive atmosphere that sets World Gym Northern Beaches apart from other gyms in Northern Beaches
See firsthand the dedication and passion of our certified trainers as they guide and inspire members to reach their fitness goals.
Map
Enquire and view gym prices at World Gym Northern Beaches. No obligation to join.
Customer Reviews
World Gym Northern Beaches is the perfect place for anyone looking to get fit and stay healthy. With a huge selection of equipment, classes, and personal training options, there is something for everyone. Customers love the friendly and helpful staff, the great atmosphere, and the clean and well-maintained facilities. The gym is open 24 hours a day and has a great selection of machines and weights, so you never have to wait to get going. The staff are always willing to help out members and make them feel welcome. The gym also has a great shop with shakes and smoothies, and a crèche for parents.
Customers also love the morning and afternoon classes, which are suitable for all abilities. Trainer Dee's 6am morning classes are particularly popular, as she brings energy to all classes and helps people reach their fitness and strength goals. The gym also has a great family vibe, with like-minded people crushing it together. The staff are always courteous and friendly, and the smoothies are a great post-workout treat.
Overall, World Gym Northern Beaches is the perfect place to train and get fit. With great equipment, friendly staff, and a great atmosphere, it is the ideal gym for anyone looking to get serious about their physical and mental health.
I have been a long standing member of Worlds Gym for multiple years now. What drew me to the gym are the facilities and amazing range of equipment. It literally has every machine one could need and is the perfect place for people who are serious about their strength training. Recently there has been a shift in the culture with the massive intake of new members. Training with a friend is great to help motivate you and when using heavy weights, however, the gym is not a place to hang out with your mates, chat, play on your phone and occupy the machines for extended periods of time. It is also concerning the number of members who aren't unsure of how to properly use the equipment and weight train. Someone members are at serious risk of injuring themselves or others. It saddens and disappoints me that Worlds Gym has lost their identity and essence of being a body building gym for people to come and train seriously for their physical and mental health. Hopefully management and the Worlds Gym team can educate and inform members of the philosophy and culture of the gym and how to use the equipment respectfully and correctly.
Tony Fernandes
Love this gym! I haven't had a gym membership in many years now but so glad to be a member here now. I've been here a month and all the staff and other members are always so friendly. I was quite surprised as I know how seriously people train at this gym - they really know their stuff. But as a newbie I'm already totally loving it - the girls here are SO nice too!! Really excited for this new step in life for me.
Sarah A