https://gymnearme.net.au/backend/profiles/get_profiles?gym_id=5343&include_types=1&include_classes=1&include_features=1&include_social=1&include_memberships=1&include_offers=1&include_hours=1&include_reviews=1&include_google_place=1&include_average_review=1&return_url=1
Category
Gym

Fitness Center

Health Centre
Opening Hours
Mon: Open 24 Hours
Tue: Open 24 Hours
Wed: Open 24 Hours
Thu: Open 24 Hours
Fri: Open 24 Hours
Sat: Open 24 Hours
Sun: Open 24 Hours
Membership Plans Available at World Gym Springfield
Worldgym Springfield offers a variety of membership plans, ranging from basic to premium, with different prices and features. Basic memberships include access to the gym and group classes, while premium memberships include access to the gym, group classes, and personal training sessions.
About World Gym Springfield
Giving real people a home for no-nonsense workouts since 1976. Master your personal fitness goals from body-building to cardio at one of the health clubs found at WorldGym.com.
NOW OPEN! Family Owned & Operated, bringing the Biggest & Best to the West. ????24/7 Training facility with extended reception hours, cafe, crèche & classes for all. ???? Massive range of fitness equipment to suit all levels & facility large enough to cater to every training style!
See what makes World Gym Springfield the Best Gym in Town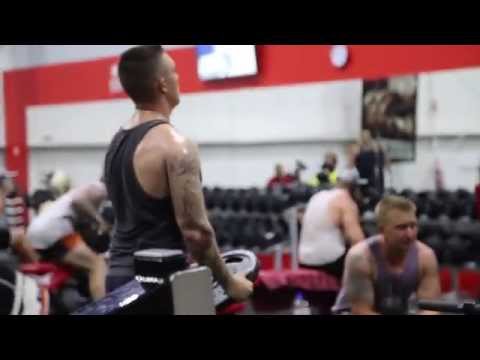 Experience the energy and community at World Gym Springfield.
See our certified trainers in action and get a feel for the energy and community at our gym. Watch now and come experience the difference at Springfield.
Get a feel for the lively and supportive atmosphere that sets World Gym Springfield apart from other gyms in Springfield
See firsthand the dedication and passion of our certified trainers as they guide and inspire members to reach their fitness goals.
Map
Enquire and view gym prices at World Gym Springfield. No obligation to join.
Customer Reviews
World Gym Springfield is an amazing gym that offers a wide range of facilities and features to its members. Customers love the all-hours access, top of the line equipment, welcoming staff, and dynamic atmosphere. The staff are friendly and helpful, and the gym has a great community that is supportive and motivating. Customers also appreciate the personal training options, classes, and exercise protocols that are available.
The gym also has a barber on site, a daycare, and a physiotherapist, making it a great place for families. The staff are always willing to go the extra mile to help customers reach their goals. The music is good enough that customers don't need to bring their own headphones.
The gym is clean and well maintained, and customers appreciate the variety of machines and equipment that cater to everyone. The atmosphere is friendly and inviting, and customers love the protein shakes and smoothies that are available. The staff are friendly and helpful, and customers appreciate the support they receive. World Gym Springfield is definitely worth the price and is highly recommended.
To make a long story short, World Gym Springfield is the best gym in the whole area. In particular, the way Emily-Kate and Erin treat people at the front desk is exceptional. The level of professionalism at this gym is second to none. You won't face any lack of equipment there. It is always tidy and clean. Highly recommended.
Reza Maleeh