https://gymnearme.net.au/backend/profiles/get_profiles?gym_id=5348&include_types=1&include_classes=1&include_features=1&include_social=1&include_memberships=1&include_offers=1&include_hours=1&include_reviews=1&include_google_place=1&include_average_review=1&return_url=1
Category
Gym

Fitness Center

Health Centre
Classes
Circuit

HIIT

Yoga

Pilates

Zumba

Dance

Spin

Boxing

Functional Studio

Group Classes
Opening Hours
Mon: Open 24 Hours
Tue: Open 24 Hours
Wed: Open 24 Hours
Thu: Open 24 Hours
Fri: Open 24 Hours
Sat: Open 24 Hours
Sun: Open 24 Hours
Membership Plans Available at World Gym Stafford
Worldgym Stafford offers a variety of membership options, ranging from monthly to yearly plans, with access to a wide range of fitness classes, equipment, and amenities.
About World Gym Stafford
Giving real people a home for no-nonsense workouts since 1976. Master your personal fitness goals from body-building to cardio at one of the health clubs found at WorldGym.com.
See what makes World Gym Stafford the Best Gym in Town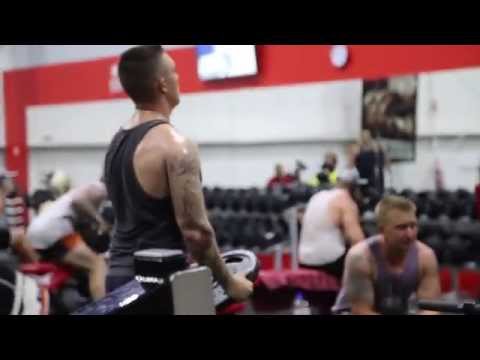 Experience the energy and community at World Gym Stafford.
See our certified trainers in action and get a feel for the energy and community at our gym. Watch now and come experience the difference at Stafford.
Get a feel for the lively and supportive atmosphere that sets World Gym Stafford apart from other gyms in Stafford
See firsthand the dedication and passion of our certified trainers as they guide and inspire members to reach their fitness goals.
Map
Enquire and view gym prices at World Gym Stafford. No obligation to join.
Customer Reviews
World Gym Stafford is a great gym for anyone looking to get fit and stay healthy. Customers love the friendly staff, modern equipment, and wide range of classes and personal training options. The gym is spacious and well-equipped, with a variety of machines and equipment to suit all levels of fitness. The gym also has a great atmosphere, with friendly patrons and a welcoming environment.
The gym also offers a great range of amenities, including a cafe, supplement shop, and workout gear. Customers also appreciate the 24/7 opening times, allowing them to fit their workouts into their busy schedules. The gym also has a crèche, making it a great option for parents.
The staff at World Gym Stafford are highly praised by customers for their friendly and helpful customer service. They are always willing to help and answer any questions customers may have. The gym also has a great cleaning and hygiene policy, with plenty of wipe stations and bins to keep the gym clean and hygienic. Overall, customers are very satisfied with their experience at World Gym Stafford and would highly recommend it to anyone looking for a great gym.
Unfortunately losing its shine very fast. Gym smells like a sewer. It's revolting... Mens toilets and sauna are absolute filth. Maintenance on equipment is non existent... Air con and fans off while gym still has high foot traffic. Seems to make smell of sewerage far worse. I train after 9pm, I pay the same membership as everyone else and hence should get the same benefits (IE A/C) Complaints to staff fall on deaf ears. Big, very well equipped with some unique equipment If issues are addressed the review will return to a more positive. UPDATE - Air con has been on the last 2 nights I have been in and sewer smell is not apparent when AC is on... keep it up WGS and will update further. Still to scared to go to the Mens Bathroom will try that tonight.
Ryan Hoff