https://gymnearme.net.au/backend/profiles/get_profiles?gym_id=5339&include_types=1&include_classes=1&include_features=1&include_social=1&include_memberships=1&include_offers=1&include_hours=1&include_reviews=1&include_google_place=1&include_average_review=1&return_url=1
Category
Gym

Fitness Center

Health Centre
Classes
Fitness Center

Strength Training

Circuit

HIIT

Yoga

Pilates

Zumba

Dance

Spin

Boxing

Martial Arts
Opening Hours
Mon: Open 24 Hours
Tue: Open 24 Hours
Wed: Open 24 Hours
Thu: Open 24 Hours
Fri: Open 24 Hours
Sat: Open 24 Hours
Sun: Open 24 Hours
Membership Plans Available at World Gym Surfers Paradise
Worldgym Surfers Paradise offers a variety of membership options, ranging from a basic membership for $19.99 per month to a premium membership for $49.99 per month, with each option providing access to different amenities and services.
About World Gym Surfers Paradise
In 1976, it all began here. The iconic celebrity fitness scene. The serious, no non-sense workout. The commitment to always remain a true gym, not a resort. A place where great shape is an authentic passion. Where you belong among friends. Where everyone's star, and you have the power to lift yourself to greatness. This is World Gym.
See what makes World Gym Surfers Paradise the Best Gym in Town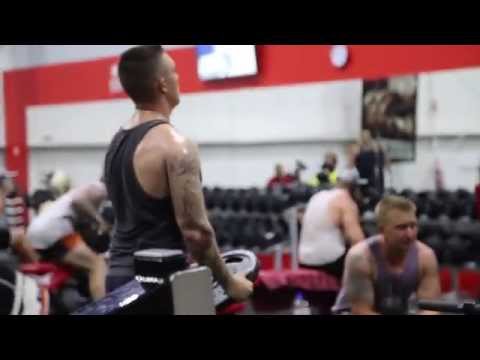 Experience the energy and community at World Gym Surfers Paradise.
See our certified trainers in action and get a feel for the energy and community at our gym. Watch now and come experience the difference at Surfers Paradise.
Get a feel for the lively and supportive atmosphere that sets World Gym Surfers Paradise apart from other gyms in Surfers Paradise
See firsthand the dedication and passion of our certified trainers as they guide and inspire members to reach their fitness goals.
Map
Enquire and view gym prices at World Gym Surfers Paradise. No obligation to join.
Customer Reviews
Worldgym Surfers Paradise is a top-notch gym that offers a wide range of facilities and features to its members. Customers love the friendly and helpful staff, especially Maddie, Andrea, and Jordan, who are always willing to help and provide great customer service. The gym is well-equipped with the latest machines and equipment, and the 7-day and 3-day packs are great for visitors and holidaymakers. The gym also offers personal training options, classes, and exercise and training protocols.
The atmosphere at Worldgym Surfers Paradise is also highly praised by customers. The music is great, the members are respectful, and the staff are always friendly and welcoming. The shakes prepared by Maddie and Andrea are also a hit with customers. Chris is a great trainer who is very helpful and knowledgeable, and Andrea is a great coach who knows how to motivate and push people in the right direction.
Overall, customers love Worldgym Surfers Paradise for its great facilities, friendly staff, and motivating atmosphere. The gym is well-equipped and the staff are always willing to help and provide great customer service. The shakes are delicious and the classes and personal training options are great. Customers also appreciate the great music and the respectful members.
Best gym I've ever been in!!! I only had to poke my head in for a split second to know this place was well stocked but after a quick registration process with, the ever friendly Andrea, I was totally blown away by the range of equipment First, it's a big space over two levels Second, and most important, I saw the greatest variety of machines. I'm a powerlifter so not into machines but if I was then this would be heaven If you're properly into lifting then this place is for you
Alex Kleiman
For many reasons this is one of the best gyms on the Coast. It has every equipment and tool you can imagine. However, if you are looking for casual and laid back members who are ordinary people, look elsewhere. Extremism is part of every great gym and sadly this is not something gym owners can cure.
Siavash Bandarian