https://gymnearme.net.au/backend/profiles/get_profiles?gym_id=5356&include_types=1&include_classes=1&include_features=1&include_social=1&include_memberships=1&include_offers=1&include_hours=1&include_reviews=1&include_google_place=1&include_average_review=1&return_url=1
Category
Gym

Fitness Center

Health Centre
Classes
Circuit

HIIT

Yoga

Pilates

Zumba

Boxing

Functional Studio
Opening Hours
Mon: 05:00 - 21:00
Tue: 05:00 - 21:00
Wed: 05:00 - 21:00
Thu: 05:00 - 21:00
Fri: 05:00 - 21:00
Sat: 08:00 - 18:00
Sun: 08:00 - 18:00
Membership Plans Available at World Gym Townsville
Worldgym Townsville offers three membership plans: Basic ($19.99/month), Premium ($29.99/month), and Elite ($39.99/month). Each plan offers access to the gym, group classes, and personal training, with the Elite plan offering the most benefits.
About World Gym Townsville
Giving real people a home for no-nonsense workouts since 1976. Master your personal fitness goals from body-building to cardio at one of the health clubs found at WorldGym.com.
Open 24/7 In 1976, it all began here. The iconic celebrity fitness scene. The serious, no non-sense workout. The commitment to always remain a true gym, not a resort. A place where great shape is an authentic passion. Where you belong among friends. Where everyone's star, and you have the power to lift yourself to greatness. This is World Gym.
See what makes World Gym Townsville the Best Gym in Town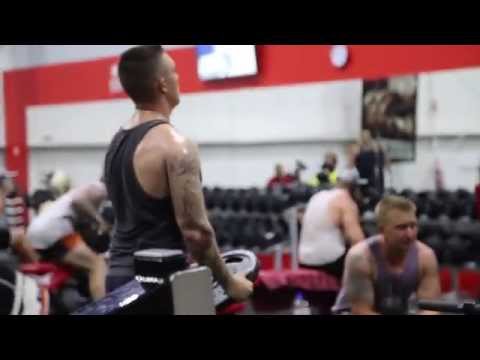 Experience the energy and community at World Gym Townsville.
See our certified trainers in action and get a feel for the energy and community at our gym. Watch now and come experience the difference at Townsville.
Get a feel for the lively and supportive atmosphere that sets World Gym Townsville apart from other gyms in Townsville
See firsthand the dedication and passion of our certified trainers as they guide and inspire members to reach their fitness goals.
Map
Enquire and view gym prices at World Gym Townsville. No obligation to join.
Customer Reviews
World Gym Townsville is a fantastic gym that offers a wide range of facilities and features to its customers. The gym is open 24/7 and has plenty of parking available. It has a great selection of equipment, including powerlifting bars, squat racks, deadlift platforms, and a variety of machines and free weights. The gym also offers a range of classes, including yoga, body balance, and body pump. The staff are friendly and helpful, and the gym is always clean and well-maintained. Customers have praised the staff for their helpfulness and the gym for its cleanliness and modern facilities. They have also commented on the great atmosphere and the variety of classes available. The gym also has a cafe and protein powders, and a mini sauna in the bathroom. Customers have also praised the gym for its 24/7 access and its reasonable prices. Overall, customers have had a great experience at World Gym Townsville and have highly recommended it to others.
Some of the staff we amazing and some would look down at you. After our member ship ran out we were still getting charged even though we were told when we signed up as soon as the member ship expired the payments would stop. I called them multiple time and each time it would be a different answer then I emailed the management multiple times without a reply then we got told that we would still have to pay 30 days after it expired.
monique wilton
Came here for a day pass. And it was amazing. Guys, this place is for workout. Just 2 showers, small changing rooms but very high rated equipment. Every machine you know and a great functional area. This place has a focus on your workout. I will come again when I'm in town. The staff is friendly and the people on the training court are friendly too. No posing, no looking after the workout of others. Amazing place!
ma ge
Brilliant gym couldn't be any better in my opinion. I'm travelling down the east coast and did a drop in workout. Spoke to a lad called Brayden who was super helpful and extremely polite what a credit to this business. Great gym with very clean facilities and showers. Big thumbs up from me.
Tom Evans