https://gymnearme.net.au/backend/profiles/get_profiles?gym_id=5332&include_types=1&include_classes=1&include_features=1&include_social=1&include_memberships=1&include_offers=1&include_hours=1&include_reviews=1&include_google_place=1&include_average_review=1&return_url=1
Category
Gym

Fitness Center

Health Centre
Opening Hours
Mon: Open 24 Hours
Tue: Open 24 Hours
Wed: Open 24 Hours
Thu: Open 24 Hours
Fri: Open 24 Hours
Sat: Open 24 Hours
Sun: Open 24 Hours
Membership Plans Available at World Gym Prospect
Worldgym World Gym Prospect offers a variety of membership options, ranging from basic access to all the gym's facilities to more comprehensive packages with additional benefits.
About World Gym Prospect
Giving real people a home for no-nonsense workouts since 1976. Master your personal fitness goals from body-building to cardio at one of the health clubs found at WorldGym.com.
World Gym Prospect is the newest 24/7 full service gym in the area. Featuring a huge gym floor, cardio deck, Group Fitness & Cycle room we have something for everyone. With an on-site Creche our youngest members are kept entertained. The Barbell Cafe and Proshop will have everything you need to support your training plan. Drop in and see our friendly team.
See what makes World Gym Prospect the Best Gym in Town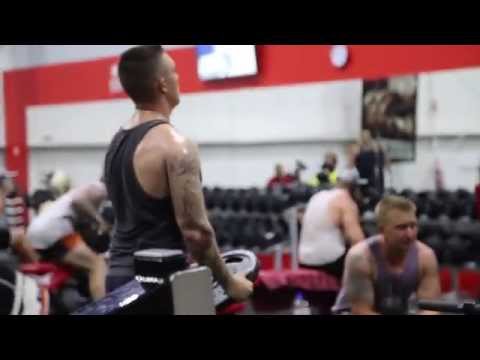 Experience the energy and community at World Gym Prospect.
See our certified trainers in action and get a feel for the energy and community at our gym. Watch now and come experience the difference at World Gym Prospect.
Get a feel for the lively and supportive atmosphere that sets World Gym Prospect apart from other gyms in World Gym Prospect
See firsthand the dedication and passion of our certified trainers as they guide and inspire members to reach their fitness goals.
Map
Enquire and view gym prices at World Gym Prospect. No obligation to join.
Customer Reviews
World Gym Prospect is a top-tier gym that offers a wide range of facilities and features to its members. Customers have praised the gym for its friendly and welcoming staff, great atmosphere, and quality of equipment. The gym is well-maintained and clean, with plenty of machines and equipment to suit all fitness levels. The barbell cafe offers a great selection of shakes and supplements, and classes are free with membership. Customers have also praised the staff for their helpfulness and friendliness, with many saying that they feel welcomed and supported. The gym also has an on-site physio and a crèche for children. Customers have also commented on the murals, which provide extra motivation. Overall, customers have had a great experience at World Gym Prospect and would highly recommend it to anyone looking for a gym.
This gym used to be awesome. In the past 6 weeks or so it has gone downhill big time. Equipment is broken and remains broken for a lengthy amount of time, water bubblers are always faulty (today none of them are working) and they never restock their ready to go meals etc. I'm not sure what's going on but this isn't the premium gym that I thought it once was.
Michael Douaihy
Alot of the times toilets are unkept, three sinks including one that is always out of order. Toilets aren't really spacious enough. Only two teeny benchs to share between the whole gym especially when it's busy. One clock thoughout the gym that is broken since joining and never had battery replaced. Good thing is alot of equipment and really good quality. Regret joining this gym
Dale Ronquillo (Daronq)
One of the best gyms around. A great selection of equipment. All the leading quality gear brands, reasonably new and in excellent condition. Reasonably sized gym so you always get a spot for your training program even during busy times. That's one of the features I like the most as compared to other gyms where you can hardly get a spot when they get busy. Also the gym is staffed up until 9 pm so you can come for a casual visit daily until 9 pm and then train as long as you like. Really great and convenient. So 5 stars for sure!
Dima685 DS
Big bold red building signage - New, nice and tidy gym. The modern reception area has area for clothing, supplements and staff were pleasant. I've only been until the group fitness studio which was clean and great to exercise in. The foyers leading to the rooms are quite open and spacious. Lots of parking areas to pick from too.
Tyler Moeke