https://gymnearme.net.au/backend/profiles/get_profiles?gym_id=5555&include_types=1&include_classes=1&include_features=1&include_social=1&include_memberships=1&include_offers=1&include_hours=1&include_reviews=1&include_google_place=1&include_average_review=1&return_url=1
Category
Yoga Studio

Pilates Studio
Opening Hours
Mon: 00:00 - 00:00
Tue: 00:00 - 00:00
Wed: 00:00 - 00:00
Thu: 00:00 - 00:00
Fri: 00:00 - 00:00
Sat: 00:00 - 10:30
Sun: 00:00 - 10:00
Membership Plans Available at Xtend Barre Alfred Cove
At Xtend Barre Alfred Cove, you can choose from two different packages: the Lifestyle package for $40 per week, which includes two classes per week, or the Xtend package for $55 per week, which includes seven classes per week plus unlimited online classes. You can also buy a 5-class pack for $140.
| Plan | Description | Price |
| --- | --- | --- |
| LIFESTYLE (1) | 2 CLASSES/WEEK (BILLED WEEKLY) | $40 - weekly |
| XTEND | 7 CLASSES/WEEK + UNLIMITED ONLINE CLASSES (BILLED WEEKLY) | $55 - weekly |
| 5 CLASS PACK | | $140 - weekly |
About Xtend Barre Alfred Cove
New to Xtend Barre? Get 5 classes for $50 so you can see the tone and strength regular Xtend Barre workouts bring.
With each class you'll sculpt and tone, improve your posture and flexibility and feel stronger and healthier than ever before.
Download our XTEND Barre Australia App and sign up to your first class today!
Any questions please contact us at alfredcove@xtendbarre.com.au
We look forward to meeting you x
See what makes Xtend Barre Alfred Cove the Best Gym in Town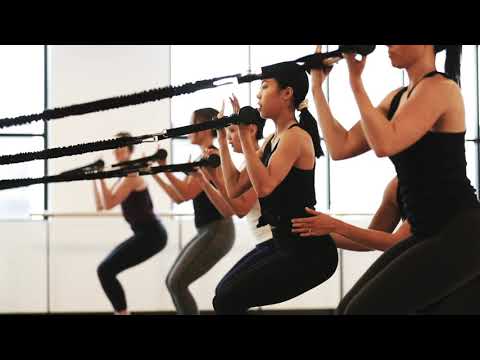 Experience the energy and community at Xtend Barre Alfred Cove.
See our certified trainers in action and get a feel for the energy and community at our gym. Watch now and come experience the difference at Alfred Cove.
Get a feel for the lively and supportive atmosphere that sets Xtend Barre Alfred Cove apart from other gyms in Alfred Cove
See firsthand the dedication and passion of our certified trainers as they guide and inspire members to reach their fitness goals.
Map
Enquire and view gym prices at Xtend Barre Alfred Cove. No obligation to join.
Customer Reviews
Xtend Barre Alfred Cove is a fantastic place to get fit and have fun. Customers love the variety of classes, the friendly and knowledgeable instructors, and the welcoming atmosphere. The studio is well-equipped and the staff are always willing to help and offer guidance. Customers have praised the Babies on Board class, which allows new mums to get back into shape in a relaxed and supportive environment. The TRX classes are also popular, as they provide a challenging and full-body workout. Customers have also commented on the variety of classes available, from traditional barre to pilates and cardio-centric workouts. The studio is also great for busy shift workers, as there are classes at different times every day of the week. Finally, customers have praised the post-class tea, which is a nice touch. All in all, Xtend Barre Alfred Cove is a great place to get fit and have fun.
Best work out. I initially went to strengthen core muscles as I was constantly getting back pain from A desk job and handling young children. It helped immensely. This has been the only exercise that I have been able to keep up constantly. It is a nice mixture of cardio and core strengthening and Pilates so I don't get bored. The studio is amazing.
Wai See Cheng
I have been a member for almost 3 years and I love it! We have had so much fun together alongside the awesome classes including the challenges which I love (and I won a hamper full of chocolate) and really motivate me to come to the barre every week. I would highly recommend Xtend Barre Alfred Cove and just round the corner is Grouch and Co so if you text your order in before class, they can have your coffee ready for once you have finished!
Heather Wilson
First tried Xtend Barre Alfred Cove 14 months ago with a friend and have been loving it ever since. Started on a twice a week membership and quickly upped it to unlimited membership. The instructors are supportive and friendly and the studio has great vibes. No dance background necessary to get started. There is a variety of classes to choose from other than the traditional barre class like pilates and cardio centric work outs. Highly recommend giving it a go!
Kalla Bailey
I'm so glad I finally signed up to join Xtend Barre. I enjoy my workouts and always leave feeling alive and accomplished. Xtend Barre AC has such a great atmosphere and amazing instructors that are so supportive. It's the best environment to workout in. It's not intimidating, the instructors offer variations for different ability levels and everyone is extremely welcoming. Now that I've started attending regularly, I really can't imagine my week without it. My new favourite ritual!
Mahalia Odquin