https://gymnearme.net.au/backend/profiles/get_profiles?gym_id=5552&include_types=1&include_classes=1&include_features=1&include_social=1&include_memberships=1&include_offers=1&include_hours=1&include_reviews=1&include_google_place=1&include_average_review=1&return_url=1
Category
Yoga Studio

Pilates Studio
Classes
Yoga

Pilates

Spin

Group Classes
Opening Hours
Mon: 06:00 - 19:00
Tue: 06:00 - 19:00
Wed: 06:00 - 20:00
Thu: 06:00 - 19:00
Fri: 06:00 - 19:00
Sat: 07:00 - 12:00
Sun: 08:00 - 12:00
Membership Plans Available at Xtend Barre Bayside
At Xtend Barre Bayside, you can choose from two different packages: the Lifestyle package for $40 per week, which includes two classes per week, or the Xtend package for $56 per week, which includes seven classes per week plus unlimited online classes. You can also purchase a 5-class pack for $135.
| Plan | Description | Price |
| --- | --- | --- |
| LIFESTYLE (1) | 2 CLASSES/WEEK (BILLED WEEKLY) | $40 - weekly |
| XTEND | 7 CLASSES/WEEK + UNLIMITED ONLINE CLASSES (BILLED WEEKLY) | $56 - weekly |
| 5 CLASS PACK | | $135 - weekly |
About Xtend Barre Bayside
Discover the burn of an intense full body workout with all the elegance of the barre. We're about mixing it up; bringing strength, cardio and confidence to everyone from first timers to hardcore workout warriors. Xtend Barre will help you sculpt, chisel and lengthen muscles with high energy classes for everyone at every level.
See what makes Xtend Barre Bayside the Best Gym in Town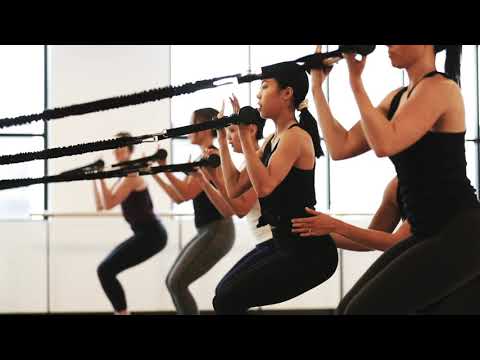 Experience the energy and community at Xtend Barre Bayside.
See our certified trainers in action and get a feel for the energy and community at our gym. Watch now and come experience the difference at Bayside.
Get a feel for the lively and supportive atmosphere that sets Xtend Barre Bayside apart from other gyms in Bayside
See firsthand the dedication and passion of our certified trainers as they guide and inspire members to reach their fitness goals.
Map
Enquire and view gym prices at Xtend Barre Bayside. No obligation to join.
Customer Reviews
Xtend Barre Bayside is a fantastic place to get fit and stay healthy. Customers love the welcoming atmosphere and the talented instructors who make the classes fun and challenging. The classes are suitable for all fitness levels, with modifications available for those with injuries or postpartum recovery. The classes are varied and offer a great mix of barre, pilates and yoga, as well as dance-inspired workouts. The instructors are knowledgeable and encouraging, and the studio is clean and modern. Customers also appreciate the online booking system, which helps to keep them accountable and motivated.
The classes are also great for those who are new to exercise, as the instructors are friendly and supportive. The Mum's and bubs classes are particularly popular, as they allow mothers to get a workout in while their children are with them. Customers also love the Friday night classes with Jess, which are super challenging and fun.
Overall, customers love Xtend Barre Bayside and highly recommend it to anyone looking for a great workout. They appreciate the supportive environment, the knowledgeable instructors, and the varied classes that keep them motivated and coming back for more.
Have been coming to this studio for years and it's the one activity I keep coming back to. Talented instructors, routines that continually challenge, lots of different class options to keep things interesting and all in a welcoming environment. I hate exercising, but this place makes keeping an "exercise routine" doable. Highly recommend for all, but particularly those who feel like getting exercise in is all too hard - give a class a go and you'll be hooked!
Tina George
Xtend Barre Bayside has been such a game changer for me easing back into exercise after the birth of my first child. The Mum's and bubs classes are so handy; I can get through a whole class with my son right there with me. The classes cater for postpartum recovery and bub can make as much noise as he wants, without me worrying about offending the other class attendees. The mat classes are also a great form of postpartum recovery, with considered and low impact targeted exercises. The teachers are incredible, all are warm, welcoming and accomplished instructors. They're also not afraid to push you when you're ready for a bit of extra spice with your workouts. I can't recommend Xtend Barre Bayside enough
Tara-Lee Brown
Xtend Barre Hampton is my favourite place to start off my day. The classes are challenging and fun, and there is always an exciting vibe from the moment you arrive thru the front door. The teachers are enthusiastic and friendly. They ensure each class is varied, with great music and a great workout. Do yourself a favour, try Xtend Barre, and you will never look back, it's addictive.
Elana Bancroft