https://gymnearme.net.au/backend/profiles/get_profiles?gym_id=5548&include_types=1&include_classes=1&include_features=1&include_social=1&include_memberships=1&include_offers=1&include_hours=1&include_reviews=1&include_google_place=1&include_average_review=1&return_url=1
Category
Yoga Studio

Pilates Studio
Classes
Yoga

Pilates

Dance

Strength Training
Opening Hours
Mon: 06:00 - 20:00
Tue: 06:00 - 19:30
Wed: 06:00 - 19:30
Thu: 06:00 - 18:30
Fri: 06:00 - 18:00
Sat: 06:00 - 13:00
Sun: 00:00 - 11:00
Membership Plans Available at Xtend Barre Burleigh
At Xtend Barre Burleigh, you can choose from two different packages: Lifestyle (2 classes/week for $41/week) or Xtend (7 classes/week plus unlimited online classes for $55/week), or you can buy a 5-class pack for $125.
| Plan | Description | Price |
| --- | --- | --- |
| LIFESTYLE (1) | 2 CLASSES/WEEK (BILLED WEEKLY) | $41 - weekly |
| XTEND | 7 CLASSES/WEEK + UNLIMITED ONLINE CLASSES (BILLED WEEKLY) | $55 - weekly |
| 5 CLASS PACK | | $125 - weekly |
About Xtend Barre Burleigh
XTEND YOURSELF
Refresh your mind - release your soul! In-studio & online!
XTEND Barre is the high performance workout that combines the science of pilates with the exhilaration of aerobic dance to keep your body'n soul performing to the max. Open, strong, energised, beautiful and ready for anything. Meet us at the barre today!
See what makes Xtend Barre Burleigh the Best Gym in Town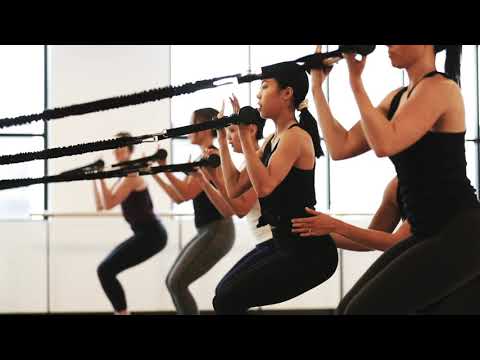 Experience the energy and community at Xtend Barre Burleigh.
See our certified trainers in action and get a feel for the energy and community at our gym. Watch now and come experience the difference at Burleigh.
Get a feel for the lively and supportive atmosphere that sets Xtend Barre Burleigh apart from other gyms in Burleigh
See firsthand the dedication and passion of our certified trainers as they guide and inspire members to reach their fitness goals.
Map
Enquire and view gym prices at Xtend Barre Burleigh. No obligation to join.
Customer Reviews
Xtend Barre Burleigh is a boutique studio located in the heart of Burleigh Heads that offers a variety of classes, from Barre to Pilates to Yoga and Dance Cardio. Customers love the welcoming and supportive atmosphere of the studio, with instructors who are experienced and knowledgeable, and who take a personal interest in each and every client. The classes are designed to be challenging and effective, with modifications available for all levels of fitness and flexibility. The studio also offers regular challenges to help keep motivation levels high and achieve fitness goals.
The studio is also praised for its friendly and welcoming community, with customers feeling like part of a family. Everyone is supportive and encouraging, and the studio is a great place to make friends and have a chat after class. The studio also offers online classes during lockdown periods, so customers can stay active in the comfort of their own home.
Overall, Xtend Barre Burleigh is a great place to exercise and be in your body. Customers love the variety of classes, the knowledgeable and experienced instructors, the supportive and encouraging atmosphere, and the friendly community. It is a great way to stay active, fit, healthy and strong, and customers are always looking forward to their next class.
I'm so happy I found this studio! I've been going for a few years now and highly recommend it. Everyone is so friendly and welcoming. There are so many different workouts to try, with options that focus on cardio, strength, toning, flexibility and relaxation. It's a beautiful studio space with boutique class sizes. The instructors are amazing and each brings their own unique style to their classes. Stick around after class for a cup of tea and a chat - there's a great sense of community here.
Carrie Bentley
Xtend Barre Burleigh Heads is just the best place to be for great body toning, strengthening and cardio workout. Great professional instructors who really care about individual requirements and abilities and are always encouraging. Good options for Pilates, Xtend, Yoga, Sweat and Dance classes. I really love the size of the studio, it's cleanliness and great location (plenty of cafes close by). I can't ever imagine not having this as my regular routine. Well done Stacey and Tiff
Lynne Prier
I have been coming to Xtend at Burleigh for a little over a year now and I cannot express how much I enjoy coming to class! Before signing up to Barre, I attempted many gym memberships and classes but always felt very out of place and de-motivated to attend. From my very FIRST class at Barre I immediately felt like part of the family! My insecurities about my body went away immediately as there a women of all ages, shapes and sizes that attend and are all so supportive of eachother! It is such a fun, inviting atmosphere and even when you're hurting from the amazing exercises, the instructors still find a way to motivate you and make you smile! THE BEST thing about Xtend Barre Burleigh is that you can join with ANY fitness or coordination level, go at your own pace and just give it your best! You'll not only leave with a smile on your face - but also a feeling of "well being" as the calming stretching at the end of class allows for a brief mediation and it always turns a bad day into a good day! Do yourself a favor and give it a go!
Nicole Robertson
I am super grateful to have found the Xtend Barre community at Burleigh Heads. While it's been such a positive and healthy outlet for my mind and body, the teachers & clients are what makes it an even more amazing place to attend. And that is coming from an expat from the States! I have felt fully welcomed, included and supported. Also - every teacher and class is unique which makes for great challenges, whilst still being consistent. The beautiful energy, phenomenal teaching and adjustments, and options for classes (pilates, barre, yoga..) just hits all the excellent marks for why one would want to join. Dare I say, it's En Pointe!
C Z
Xtend Barre Burleigh is such an incredible studio. All of the instructors are so lovely & knowledgeable and make you feel so welcome and supported every class. The workouts themselves are amazing, so challenging and designed to really maximise the most from each class. I very highly recommend the whole team there. Thank you so much for always being such a fun & enjoyable way to end my working days!!
Jacqui Turner