https://gymnearme.net.au/backend/profiles/get_profiles?gym_id=5542&include_types=1&include_classes=1&include_features=1&include_social=1&include_memberships=1&include_offers=1&include_hours=1&include_reviews=1&include_google_place=1&include_average_review=1&return_url=1
Category
Yoga Studio

Pilates Studio
Classes
Yoga

Pilates

Spin

Group Classes
Opening Hours
Mon: 06:00 - 20:00
Tue: 06:00 - 20:00
Wed: 06:00 - 20:00
Thu: 06:00 - 20:00
Fri: 06:00 - 20:00
Sat: 07:00 - 12:00
Sun: 08:00 - 12:00
Membership Plans Available at Xtend Barre Coogee
Xtend Barre Coogee offers two packages: Lifestyle (4 classes per 4 weeks for $178) and Xtend (7 classes per week plus unlimited online classes for $57 per week).
| Plan | Description | Price |
| --- | --- | --- |
| LIFESTYLE (4) | 2 CLASSES/WEEK (BILLED EVERY 4 WEEKS) | $1784 - weekly |
| XTEND | 7 CLASSES/WEEK + UNLIMITED ONLINE CLASSES (BILLED WEEKLY) | $57 - weekly |
| 5 CLASS PACK | | $135 - weekly |
See what makes Xtend Barre Coogee the Best Gym in Town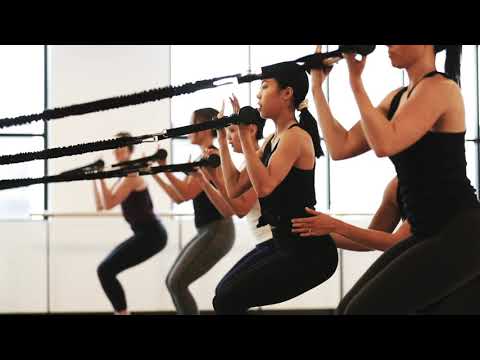 Experience the energy and community at Xtend Barre Coogee.
See our certified trainers in action and get a feel for the energy and community at our gym. Watch now and come experience the difference at Coogee.
Get a feel for the lively and supportive atmosphere that sets Xtend Barre Coogee apart from other gyms in Coogee
See firsthand the dedication and passion of our certified trainers as they guide and inspire members to reach their fitness goals.
Map
Enquire and view gym prices at Xtend Barre Coogee. No obligation to join.
Customer Reviews
Xtend Barre Coogee is a fantastic studio that offers a variety of classes and personal training options to suit all levels of fitness. Customers love the friendly and professional instructors, who are highly knowledgeable and attentive. They go out of their way to make sure that everyone gets the most out of their classes, and the studio is immaculate and an enjoyable place to exercise in.
The classes are tailored to all levels of fitness, and the instructors provide modifications for those returning from injury or post-pregnancy. Customers also appreciate the variety of classes, from Barre to Pilates to Reformer, and the fact that no class is ever the same. The studio is also conveniently located near Coogee Beach, so customers can take a dip after working up a sweat.
The reviews also mention the positive atmosphere and the fact that the instructors make sure that everyone has fun while they work out. Customers also appreciate the fact that the studio is run by dedicated, friendly and experienced staff, and that they are always willing to help and provide advice. All in all, Xtend Barre Coogee is a great place to exercise and get fit, and customers highly recommend it.
My partner and I have our own business and I know the level of hard work, professionalism, service, passion and joy it takes to be successful and stay successful. The team at Coogee, headed by the absolutely fabulous Ms Chloe Dallimore, are second to none. These ladies are sublime. You cannot fake the joy and love they have for their clients and what they do. I have been going for years and still look forward to every class as not only do I get a fabulous workout, I get the added bonus of spending time and having fun with my very special Pilates family. Thank you to each and every one of you beautiful ladies!
Kathleen Allen
What can one say - Xtend Barre Eastern Beaches makes me happy, energised and firm - now isn't that what we all want! I have been coming here for years and will continue to spend my time here for years to come, and I mean that. Best of all the instructors are amazing, I genuinely feel like they match my energy and genuinely care about me and their upbeat & positive attitude keeps me wanting more. The classes are fun, dynamic and I really enjoy them even when they kick me in the bum! The location couldn't get any better as it is ever so easy take a dip at Coogee Beach after working up a sweat, it is only a stone's throw away. If you are debating which pilates studio to check out - look no further. You won't be disappointed.
Kiki Bermudez
Chloë and her team at Xtend Barre are fantastic- so knowledgable and attentive and accommodating. They've worked so hard during difficult covid times to make the space as flexible, friendly and safe and possible and went above and beyond every time I had a query or request. Couldn't recommend enough, fantastic studio and classes!
Lara Wyatt