https://gymnearme.net.au/backend/profiles/get_profiles?gym_id=5556&include_types=1&include_classes=1&include_features=1&include_social=1&include_memberships=1&include_offers=1&include_hours=1&include_reviews=1&include_google_place=1&include_average_review=1&return_url=1
Category
Yoga Studio

Pilates Studio
Opening Hours
Mon: 06:00 - 19:45
Tue: 06:00 - 18:45
Wed: 06:00 - 18:45
Thu: 06:00 - 18:45
Fri: 06:00 - 17:45
Sat: 00:00 - 10:45
Sun: 00:00 - 09:45
Membership Plans Available at Xtend Barre Currambine
Xtend Barre Currambine offers two different packages: the Lifestyle package for $42 per week which includes two classes per week, and the Xtend package for $56 per week which includes seven classes per week plus unlimited online classes. Additionally, there is a 5-class pack for $130.
| Plan | Description | Price |
| --- | --- | --- |
| LIFESTYLE (1) | 2 CLASSES/WEEK (BILLED WEEKLY) | $42 - weekly |
| XTEND | 7 CLASSES/WEEK + UNLIMITED ONLINE CLASSES (BILLED WEEKLY) | $56 - weekly |
| 5 CLASS PACK | | $130 - weekly |
About Xtend Barre Currambine
THIS IS WHERE THE MAGIC HAPPENS
Welcome to Xtend Barre – the X factor high performance workout that will transform your body, and your world.
Combining the science of Pilates with the dynamics and exhilaration of aerobic dance, Xtend will open, strengthen and tone your total body, refresh your mind, and release your 'soul'.
Its high-Intensity, low risk and feel good formula keeps your body'n soul performing to the max – making you feel strong, energised, 'beautiful' and ready for anything.
More than a workout, Xtend Barre opens a world of life-changing experience and fun.
Inspiring personal Instruction, motivating music, a premium studio space to play in and a close troup of fellow Xtenders to share with!
See what makes Xtend Barre Currambine the Best Gym in Town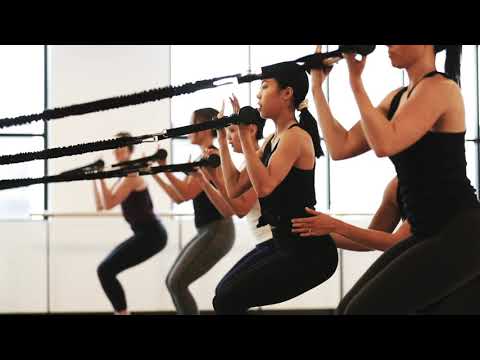 Experience the energy and community at Xtend Barre Currambine.
See our certified trainers in action and get a feel for the energy and community at our gym. Watch now and come experience the difference at Currambine.
Get a feel for the lively and supportive atmosphere that sets Xtend Barre Currambine apart from other gyms in Currambine
See firsthand the dedication and passion of our certified trainers as they guide and inspire members to reach their fitness goals.
Map
Enquire and view gym prices at Xtend Barre Currambine. No obligation to join.
Customer Reviews
Xtend Barre Currambine is an amazing fitness studio that has something for everyone. From Pilates to TRX, the variety of classes offered ensures that everyone can find something that suits their needs. The instructors are friendly, knowledgeable and motivating, and they go above and beyond to ensure that everyone is comfortable and having fun. The studio is clean and inviting, and the atmosphere is always positive and encouraging.
Customers love the community at Xtend Barre Currambine, and appreciate the support and encouragement they receive from the instructors and other members. They also love the fact that the classes are tailored to their individual needs, and that modifications are available if needed. The classes are challenging but also fun, and customers always leave feeling great.
Xtend Barre Currambine is the perfect place to get fit and toned, and to make new friends. The instructors are passionate about helping customers achieve their fitness goals, and the studio is a welcoming and inclusive environment. Customers love the classes, the atmosphere, and the community, and they can't recommend Xtend Barre Currambine enough.
Xtend Barre Currambine is my absolute happy place! The instructors are so knowledgeable and welcoming. It is like being part of a family. Xtend Barre Currambine helped me Re-discover my love of movement after a full knee reconstruction! Xtend Barre is for all fitness levels! You'll make great friends here and have fun whilst sweating! If you haven't tried it before, this is your sign that now is the time! Thank you Jasmina and your beautiful team!
Ruth Robson
Xtend Barre Currambine brought back my love of movement and fitness. The instructions are fabulous, they go above and beyond to cater for the needs of all clients whilst delivering an encouraging and motivating workout session what ever the class. The team at Xtend Barre Currambine made my fitness journey a very personal one as they do for all the wonderful people that attend the studio. They helped me create and achieve my fitness goals in a fun and motivating way. I can't thank the team enough!!
Melissa Andrews
Xtend Barre Currambine is not only an amazing workout, but it comes with an incredible community! It is easy to be consistently exercising when you look forward to going to every session. The range of classes allows you to taylor you exercise goals, but still get a great workout overall. The instructors are so friendly and motivating, and are always willing to accommodate everyone, but always encourage you to do your best! You feel awesome after every session!
Paige Baxter
Always greeted with smiles and energy. The ladies are great to deal with, they make sure everyone is comfortable, goes at their own pace and just has fun. With a few jokes along the way, this is by far the best workout class I've been to. Other classes I attended at other gyms didn't seem to pay much attention to newer people and to make sure they weren't going to injure themselves - at Xtend Barre, it is the complete opposite. Feels like you're among friends at this place. Love it!
Rebecca Coffey