https://gymnearme.net.au/backend/profiles/get_profiles?gym_id=5543&include_types=1&include_classes=1&include_features=1&include_social=1&include_memberships=1&include_offers=1&include_hours=1&include_reviews=1&include_google_place=1&include_average_review=1&return_url=1
Category
Yoga Studio

Pilates Studio
Classes
Circuit

Yoga

Pilates

Dance

Spin

Group Classes
Opening Hours
Mon: 05:00 - 19:00
Tue: 07:00 - 19:00
Wed: 05:00 - 20:00
Thu: 07:00 - 19:00
Fri: 06:00 - 19:00
Sat: 00:00 - 11:00
Sun: 00:00 - 10:00
Membership Plans Available at Xtend Barre Dee Why
Xtend Barre Dee Why offers four different packages: Lifestyle (4 classes per 4 weeks for $164), Xtend (M) (7 classes per month plus unlimited online classes for $220 per month), and a 5 Class Pack (5 classes for $135).
| Plan | Description | Price |
| --- | --- | --- |
| LIFESTYLE (4) | 2 CLASSES/WEEK (BILLED EVERY 4 WEEKS) | $1644 - weekly |
| XTEND (M) | 7 CLASSES/WEEK + UNLIMITED ONLINE CLASSES (BILLED MONTHLY) | $220 - monthly |
| 5 CLASS PACK | | $135 - monthly |
About Xtend Barre Dee Why
Discover the burn of an intense full body workout with all the elegance of the barre. We offer a diverse range of classes including Barre, Stretch, Circuit 7, Yoga, TRX, Dance Cardio and Pilates. Weu2019re about mixing it up; bringing strength, cardio and confidence to everyone from first timers to hardcore workout warriors. Xtend Barre will help you sculpt, chisel and lengthen muscles with high energy classes for everyone at every level.
See what makes Xtend Barre Dee Why the Best Gym in Town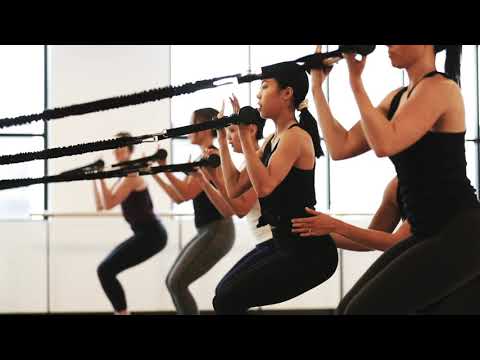 Experience the energy and community at Xtend Barre Dee Why.
See our certified trainers in action and get a feel for the energy and community at our gym. Watch now and come experience the difference at Dee Why.
Get a feel for the lively and supportive atmosphere that sets Xtend Barre Dee Why apart from other gyms in Dee Why
See firsthand the dedication and passion of our certified trainers as they guide and inspire members to reach their fitness goals.
Map
Enquire and view gym prices at Xtend Barre Dee Why. No obligation to join.
Customer Reviews
Xtend Barre Dee Why is a fantastic fitness studio that offers a wide range of classes and personal training options. Customers love the welcoming and friendly atmosphere, as well as the talented and caring instructors. The studio is beautiful and the classes are challenging yet fun. Customers have seen huge improvements in their strength and muscle conditioning, as well as better posture and quicker recovery times. The instructors are knowledgeable and modify the classes for all ranges of fitness and injuries. The classes are diverse and dynamic, and the studio is conveniently located above the new Woolworths carpark. Customers have also praised the TRX classes and Mat Pilates classes, as well as the 500g weights that create a burn. Xtend Barre Dee Why is an amazing place to get fit and have fun.
I am loving Xtend Barre! I have been going to classes for about 6 weeks now and there have already been huge improvements in my strength and muscle conditioning. It has also made all the other activities i love easier! So now Im even better at boxing, yoga and climbing. Highly recommend it! Fun too!
Kylie Anderson
It has been a long time since I had a fitness plan and I never thought I would say I love going to an exercise class but Xtend Barre, the studio and the amazing instructors and team are so supportive and have already pushed me (kindly) to improve my fitness levels! Can not recommend more highly!
Kasey Willoughby
It was easy falling in love with Xtend Barre, the classes are energetic and engaging with a strong sense of community and camaraderie between teacher and participant. The classes are so diverse in practice which is reflected in the incredible selection of teachers that always bring something new and dynamic to every class. I am 100% committed and addicted and highly recommend and encourage anyone interested to meet us all at the Barre for seriously good results and some fun!
Janice Johnson