https://gymnearme.net.au/backend/profiles/get_profiles?gym_id=5544&include_types=1&include_classes=1&include_features=1&include_social=1&include_memberships=1&include_offers=1&include_hours=1&include_reviews=1&include_google_place=1&include_average_review=1&return_url=1
Category
Yoga Studio

Pilates Studio
Classes
Yoga

Pilates

Spin

Group Classes
Opening Hours
Mon: 06:30 - 19:00
Tue: 06:30 - 19:30
Wed: 06:00 - 19:30
Thu: 06:00 - 19:30
Fri: 06:00 - 14:00
Sat: 07:00 - 12:00
Sun: 07:00 - 12:00
Membership Plans Available at XTEND Barre & Pilates Studio Manly
Xtend Barre Manly offers two different packages: Lifestyle (2 classes/week for $41/week) and Xtend (7 classes/week plus unlimited online classes for $55/week), or you can buy a 5-class pack for $135.
| Plan | Description | Price |
| --- | --- | --- |
| LIFESTYLE (1) | 2 CLASSES/WEEK (BILLED WEEKLY) | $41 - weekly |
| XTEND | 7 CLASSES/WEEK + UNLIMITED ONLINE CLASSES (BILLED WEEKLY) | $55 - weekly |
| 5 CLASS PACK | | $135 - weekly |
About XTEND Barre & Pilates Studio Manly
Our beautiful boutique studio opposite the wharf is in a beautiful location, Manly! Our instructors will quickly know you by name, support you in your barre journey and ensure you are making the most of this intense but supported full body workout.
XTEND Barre really is for every body. Come and get your sweat on in one of our classes; XTEND Barre, Mat Pilates, Power 30, XTEND Sweat and Stretch. The variety will keep your workouts varied and exciting, every single day.
Our timetable has been put together with considerations to the early birds, mums who only have free time while the children are at school and late afternoon / evening classes for those working traditional hours.
We can't wait to see you at our BARRE!
See what makes XTEND Barre & Pilates Studio Manly the Best Gym in Town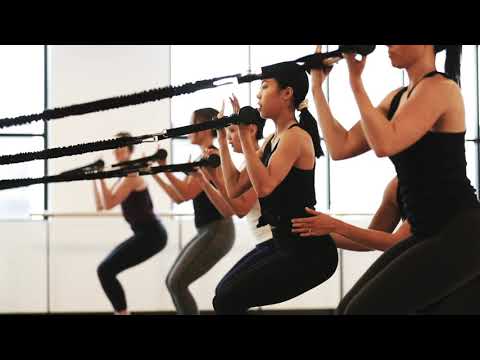 Experience the energy and community at XTEND Barre & Pilates Studio Manly.
See our certified trainers in action and get a feel for the energy and community at our gym. Watch now and come experience the difference at Manly.
Get a feel for the lively and supportive atmosphere that sets XTEND Barre & Pilates Studio Manly apart from other gyms in Manly
See firsthand the dedication and passion of our certified trainers as they guide and inspire members to reach their fitness goals.
Map
Enquire and view gym prices at XTEND Barre & Pilates Studio Manly. No obligation to join.
Customer Reviews
Xtend Barre Manly is a fantastic studio that offers a unique and challenging workout experience. Customers love the friendly and welcoming atmosphere, with knowledgeable staff and instructors who take the time to learn their names. The classes are varied and tailored to all fitness and skill levels, with modifications available for those who want or need to slow things down, and for those who want to push themselves that little bit harder. The music is energizing, the teachers are motivating and the workout is super effective.
The studio is clean and well-equipped with high quality props, and the classes are always challenging and fun. Customers love the full body workouts and the results they get from attending classes regularly. They also appreciate the promotional offers for new members and the community feel of the studio.
The instructors at Xtend Barre Manly are passionate about what they do and are incredibly inspiring. They provide helpful alignment cues and the perfect combination of stretching, strengthening, balance, coordination, core and cardio. Customers love the dance influence and the unique choreography of the classes, and they leave each session shaking and sweaty but still smiling. Xtend Barre Manly is highly recommended for anyone looking for a great way to practice without the pressure.
Friendly, welcoming and fun! The music is energizing, the teachers are motivating and the workout is super effective! Gina is a lovely owner — she's passionate about the studio and Xtend and lives locally so really cares about the community. The props are high quality and in good shape. Easy to get to. I just love this place!
Julie Cooper
I joined xtend barre in manly to try something different from the gym, and I love it! All the instructors I've had (shoutout to Ashley) have been super motivating, supportive and make the class fun whilst also challenging you! I have only been going for a few months now and notice I am already stronger, less out of breath and feel more toned! Also my posture & flexibility have improved! I just feel so good after each class and more confident in myself! highly recommend if you're looking to try something new :)
Ruby Russell
XTEND Barre is a supportive studio instructing and training in barre Pilates. It has a beautiful vibe with knowledgeable staff. It's an aerobic workout that promotes tone and alignment. Gina also runs classes with a 30min warm down stretch that are great for beginners in this exercise discipline. They have promotional offers for new members. I will definitely continue coming here.
Terese Hayward
Xtend Barre is the perfect 45 minute workout. It's fun, fast paced and energetic - with modifications available for those who want or need to slow things down, and for those who want to push themselves that little bit harder! The instructors at Xtend Barre do an amazing job, with helpful alignment cues and the perfect combination of stretching, strengthening, balance, coordination, core and cardio. In my experience no two classes are the same, which keeps things interesting and challenging! I highly recommend Xtend Barre, particularly if (like me) you are an ex-dancer looking for a great way to practice without the pressure! Enjoy :)
Amy Judge