https://gymnearme.net.au/backend/profiles/get_profiles?gym_id=5557&include_types=1&include_classes=1&include_features=1&include_social=1&include_memberships=1&include_offers=1&include_hours=1&include_reviews=1&include_google_place=1&include_average_review=1&return_url=1
Category
Yoga Studio

Pilates Studio
Classes
Yoga

Pilates

Strength Training

Group Classes
Opening Hours
Mon: 06:00 - 00:00
Tue: 06:00 - 00:00
Wed: 06:00 - 00:00
Thu: 06:00 - 00:00
Fri: 06:00 - 00:00
Sat: 00:00 - 11:00
Sun: 00:00 - 10:30
Membership Plans Available at Xtend Barre Osborne Park
At Xtend Barre Osborne Park, you can choose from two different packages: the Lifestyle package for $45 per week, which includes two classes per week, or the Xtend package for $59 per week, which includes seven classes per week plus unlimited online classes. You can also purchase a 5-class pack for $135.
| Plan | Description | Price |
| --- | --- | --- |
| LIFESTYLE (1) | 2 CLASSES/WEEK (BILLED WEEKLY) | $45 - weekly |
| XTEND | 7 CLASSES/WEEK + UNLIMITED ONLINE CLASSES (BILLED WEEKLY) | $59 - weekly |
| 5 CLASS PACK | | $135 - weekly |
About Xtend Barre Osborne Park
Our signature barre workout, each Xtend Barre class features a combination of movements that enhance flexibility, improve balance, and challenge the core. With a foundation in Pilates, ballet and dance fitness, the Xtend Barre workout is high-intensity yet low-impact and will leave every muscle feeling recharged and energised.
The perfect workout for all fitness levels and abilities, if you're new to workouts at Xtend Barre, we suggest this as your first class!
See what makes Xtend Barre Osborne Park the Best Gym in Town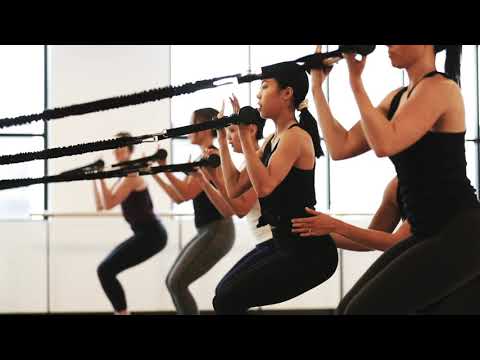 Experience the energy and community at Xtend Barre Osborne Park.
See our certified trainers in action and get a feel for the energy and community at our gym. Watch now and come experience the difference at Osborne Park.
Get a feel for the lively and supportive atmosphere that sets Xtend Barre Osborne Park apart from other gyms in Osborne Park
See firsthand the dedication and passion of our certified trainers as they guide and inspire members to reach their fitness goals.
Map
Enquire and view gym prices at Xtend Barre Osborne Park. No obligation to join.
Customer Reviews
Xtend Barre Osborne Park is a fantastic fitness studio that offers a wide variety of classes to suit all levels of fitness. Customers love the friendly and welcoming atmosphere, as well as the knowledgeable and passionate instructors. The classes are dynamic and engaging, and the instructors are always happy to help and support customers in their health and fitness goals. Customers have noticed a difference in their posture, strength, and running ability after only a few classes. They also appreciate the modern studio, complete with all the necessary equipment, and the easy-to-use booking system.
The classes are tailored to each individual's fitness level and are modifiable to suit everyone. Customers have commented on the fun and friendly vibe, as well as the energetic classes and instructors. They also love the aerial flow class, which is something they never thought they'd be able to do. The staff are always happy to help and make customers feel part of the community.
Overall, customers are extremely satisfied with their experience at Xtend Barre Osborne Park. They love the variety of classes, the friendly staff, and the results they are seeing in their bodies. They highly recommend the studio to anyone interested in improving their strength and fitness.
OBSESSED! I hadn't worked out in over a year & the staff were so welcoming at my first session. I was hooked and haven't stopped coming back. It's the only workout where I don't feel like I'm doing it because I have to, but because I love it so much and have a blast while doing it. The studio is beautiful with nice natural light which makes for a positive and fresh space to be in. Your first class is free too! I also love how easy it is to book classes on the app. Do yourself a favour and book it in. You'll become addicted!
Ashleigh Jade