https://gymnearme.net.au/backend/profiles/get_profiles?gym_id=5558&include_types=1&include_classes=1&include_features=1&include_social=1&include_memberships=1&include_offers=1&include_hours=1&include_reviews=1&include_google_place=1&include_average_review=1&return_url=1
Category
Yoga Studio

Pilates Studio
Classes
Pilates

Yoga

Group Classes
Opening Hours
Mon: 06:30 - 19:15
Tue: 06:30 - 19:15
Wed: 06:30 - 19:15
Thu: 06:30 - 19:15
Fri: 06:30 - 17:30
Sat: 00:00 - 10:15
Sun: 08:15 - 10:30
Membership Plans Available at Xtend Barre Perth
Xtend Barre Perth City offers two different packages: Lifestyle (2 classes/week for $38/week) and Xtend (7 classes/week plus unlimited online classes for $52/week), or you can buy a 5-class pack for $135.
| Plan | Description | Price |
| --- | --- | --- |
| LIFESTYLE (1) | 2 CLASSES/WEEK (BILLED WEEKLY) | $38 - weekly |
| XTEND | 7 CLASSES/WEEK + UNLIMITED ONLINE CLASSES (BILLED WEEKLY) | $52 - weekly |
| 5 CLASS PACK | | $135 - weekly |
About Xtend Barre Perth
Xtend Barre is a beautiful, boutique fitness studio with an array of classes to sculpt and strengthen your whole body. Barre, Pilates, TRX and Yoga classes fill our timetable and every class is perfect for the beginner right through to the elite athlete. Our fully qualified instructors will offer both modifications and progressions when needed to keep you moving safely in a friendly and nurturing environment!
See what makes Xtend Barre Perth the Best Gym in Town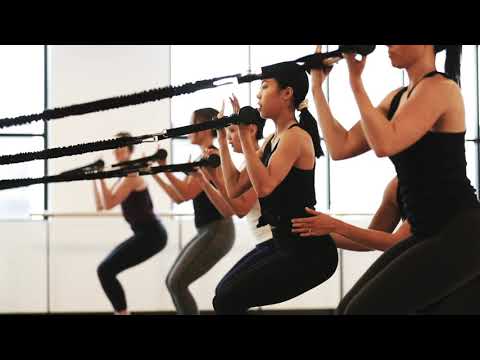 Experience the energy and community at Xtend Barre Perth.
See our certified trainers in action and get a feel for the energy and community at our gym. Watch now and come experience the difference at Perth.
Get a feel for the lively and supportive atmosphere that sets Xtend Barre Perth apart from other gyms in Perth
See firsthand the dedication and passion of our certified trainers as they guide and inspire members to reach their fitness goals.
Map
Enquire and view gym prices at Xtend Barre Perth. No obligation to join.
Customer Reviews
Xtend Barre Perth City is a great place to work out and get fit. Customers love the convenient location in the CBD, the friendly and knowledgeable instructors, the fun and challenging classes, and the supportive atmosphere. The studio is clean and well-equipped, and the classes are suitable for all fitness levels. Customers have commented on the positive vibes and the welcoming environment, and they appreciate the flexibility of the class times and the range of classes available. They also love the results they are seeing in their bodies and the mental break they get during their work day. Xtend Barre is a great way to build strength and prevent running injuries, and customers are hooked after their first class.
I never found exercise that I loved and looked forward to until I found Xtend Barre. It's a low impact but high result mix of ballet and Pilates, and you don't need dance experience. It has been a great work out pre, during and post pregnancy. Even more importantly, the community at Perth Xtend Barre is so beautiful - it's my favourite way to spend an hour
Liz Swann
Such a fantastic studio. I had the intention of trying out a few different Pilates-style studios but after only one class at Xtend Barre I was hooked and have been back every week since! I love how encouraging the instructors are and how the classes really make me sweat! Anyone looking for a good workout in a great environment should try Xtend Barre!
Ellen Lewis
I have loved my classes at this studio! I always leave feeling like I've had an amazing workout - well worth your money! The studio is clean, inviting, friendly, and provides well-trained instructors who are passionate about what they do. It is easy to book online and I can always get a place in class when it fits into my schedule. The only downside is that parking can be difficult, but that's to be expected in any CBD location. I'm so grateful this Xtend Barre is nearby!
Erin Cooper
I love this beautiful studio, the instructors are welcoming , focussed and calming. The clients are super lovely and after only a couple of weeks I am really feeling a difference in the appearance of my body and the way I feel about myself. It's a great addition to my daily routine and I love that I am back at ballet with all the benefits of a great workout!!!
MONA - Simone