https://gymnearme.net.au/backend/profiles/get_profiles?gym_id=5549&include_types=1&include_classes=1&include_features=1&include_social=1&include_memberships=1&include_offers=1&include_hours=1&include_reviews=1&include_google_place=1&include_average_review=1&return_url=1
Category
Yoga Studio

Pilates Studio
Classes
Pilates

Yoga

Dance

Strength Training
Opening Hours
Mon: 06:00 - 20:15
Tue: 06:00 - 20:00
Wed: 06:00 - 20:25
Thu: 06:00 - 20:25
Fri: 06:00 - 16:30
Sat: 06:30 - 17:00
Sun: 07:30 - 10:10
Membership Plans Available at Xtend Barre St Lucia
Xtend Barre St Lucia offers two different packages: Lifestyle (2 classes/week) for $40 per week and Xtend (7 classes/week + unlimited online classes) for $55 per week, or you can buy a 5-class pack for $120.
| Plan | Description | Price |
| --- | --- | --- |
| LIFESTYLE (1) | 2 CLASSES/WEEK (BILLED WEEKLY) | $40 - weekly |
| XTEND | 7 CLASSES/WEEK + UNLIMITED ONLINE CLASSES (BILLED WEEKLY) | $55 - weekly |
| 5 CLASS PACK | | $120 - weekly |
About Xtend Barre St Lucia
See what makes Xtend Barre St Lucia the Best Gym in Town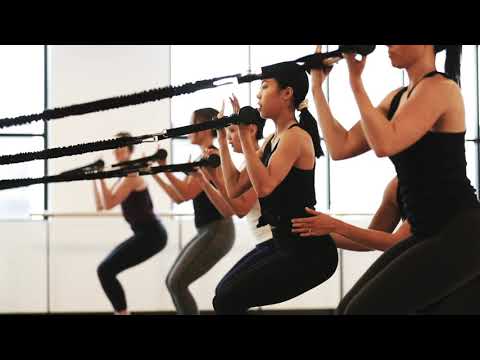 Experience the energy and community at Xtend Barre St Lucia.
See our certified trainers in action and get a feel for the energy and community at our gym. Watch now and come experience the difference at St Lucia.
Get a feel for the lively and supportive atmosphere that sets Xtend Barre St Lucia apart from other gyms in St Lucia
See firsthand the dedication and passion of our certified trainers as they guide and inspire members to reach their fitness goals.
Map
Enquire and view gym prices at Xtend Barre St Lucia. No obligation to join.
Customer Reviews
Xtend Barre St Lucia is a fantastic place to get fit and stay healthy. Customers love the welcoming atmosphere and the friendly and knowledgeable instructors. The studio offers a wide range of classes, from Barre to Yoga, Mat and Reformer Pilates, HIIT, Fitball, Ballet, Stretch, and Mum-and-Baby-friendly classes. The instructors provide personalised feedback and encouragement, and the studio has a great sense of community. Customers have noticed great results in a short time, and appreciate the free undercover parking. They also love the user-friendly app, which makes it easy to book and organise classes. The instructors are praised for their professionalism and for making classes fun and challenging. Customers also appreciate the fact that the classes are suitable for all levels, from beginners to fitness buffs. Xtend Barre St Lucia is the perfect place to get fit and stay healthy, and customers are sure to be hooked after their first session!
Xtend barre is a fantastic cardio vascular workout incorporating all the pilates principles. Emma and her team here are all just so friendly and welcoming as well as being very well qualified. There is a huge choice of classes if Xtend barre doesn't grab you there is a class for everyone and every level, you will never get bored. I thoroughly recommend this studio.
Delia Tate
I love Xtend Barre St Lucia. Walking in the door, you're hit with the welcoming attitude of the instructors, the gorgeous sunlight streaming through the windows, and the sense of community. I have tried all the classes on offer and love them all in different ways! Whatever your body, whatever your fitness level, there is something for everyone! They offer a range of classes including: the quintessential Barre, plus Yoga, Mat and Reformer Pilates, HIIT (Circuit 7 & SWEAT), Fitball, Ballet, Stretch, Mum-and-Baby-friendly classes and more! Come and try your first class for free - you'll be hooked by your first session!
Daisy Thomas
Amazing from the moment you walk into their studio and everyone is so friendly and welcoming:) The instructors are phenomenal and my favs are Emma (she made me feel welcome and motivated me to keep going!) Andrea (dance focus Yaay) and Brooke (best form and keeps you on your toes with mindfulness in every movement) The best present I've ever given to myself was booking a class and now I'm hooked. They also have a very user friendly app, so easy to book and organise your week. Beautiful socks and workout gear. You seriously sweat and you feel amazing after every class. Love!!❤️
Elle
I joined Xtend Barre St Lucia at a really stressful period in my life (I was completing my PhD) and I can honestly say it kept me sane, as well as keeping me in shape! No two classes are the same, so I never get bored, and the instructors are all amazing, giving personalised feedback and encouragement. I would encourage anyone needing a whole-body boost to try a class – you may even find it to be a life-changing experience! :)
Megan Yucel
Having joined only a month ago, my initial results achieved (both fitness and personal) in such a short time have been highly motivating and noticeable. There are a variety of classes to keep you on your toes, and during every class, your instructor extends and challenges individual fitness levels. I really love the combination of barre, pilates and yoga in Xtend Barre classes. The aspect that makes this studio the place to be and so different to other fitness places I have tried, is the genuine support and encouragement that you receive - you are quickly made to feel like you are part of the family. Xtend Barre St Lucia is a genuine caring community who encourage you in everyway. I look forward to my classes and enjoy catching up with everyone. I totally recommend Xtend Barre St Lucia if you are looking for classes that are value for money and achieve great results, and if you are searching for a studio with a great sense of community!
Kylie Sommerfeld