https://gymnearme.net.au/backend/profiles/get_profiles?gym_id=5550&include_types=1&include_classes=1&include_features=1&include_social=1&include_memberships=1&include_offers=1&include_hours=1&include_reviews=1&include_google_place=1&include_average_review=1&return_url=1
Category
Yoga Studio

Pilates Studio
Classes
Circuit

Yoga

Pilates

Spin

Boxing

Group Classes
Opening Hours
Mon: 05:30 - 20:00
Tue: 05:30 - 20:00
Wed: 05:30 - 19:45
Thu: 05:30 - 20:15
Fri: 05:30 - 11:30
Sat: 00:00 - 11:00
Sun: 00:00 - 09:00
Membership Plans Available at Xtend Barre Stones Corner
At Xtend Barre Stones Corner, you can choose from two different packages: Lifestyle (2 classes/week for $40/week) or Xtend (7 classes/week plus unlimited online classes for $55/week), or you can buy a 5-class pack for $120.
| Plan | Description | Price |
| --- | --- | --- |
| LIFESTYLE (1) | 2 CLASSES/WEEK (BILLED WEEKLY) | $40 - weekly |
| XTEND | 7 CLASSES/WEEK + UNLIMITED ONLINE CLASSES (BILLED WEEKLY) | $55 - weekly |
| 5 CLASS PACK | | $120 - weekly |
About Xtend Barre Stones Corner
Discover the burn of an intense full body workout with all the elegance of the barre. We're about mixing it up; bringing strength, cardio and confidence to everyone from first timers to hardcore workout warriors. Xtend Barre will help you sculpt and strengthen muscles with high energy classes for everyone at every level.
See what makes Xtend Barre Stones Corner the Best Gym in Town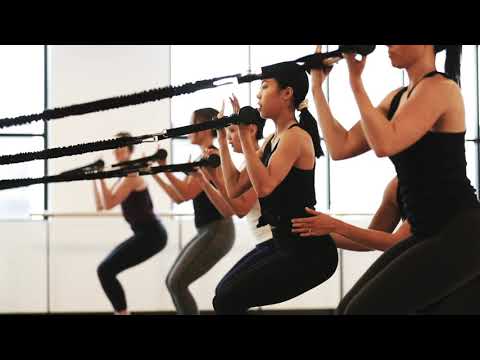 Experience the energy and community at Xtend Barre Stones Corner.
See our certified trainers in action and get a feel for the energy and community at our gym. Watch now and come experience the difference at Stones Corner.
Get a feel for the lively and supportive atmosphere that sets Xtend Barre Stones Corner apart from other gyms in Stones Corner
See firsthand the dedication and passion of our certified trainers as they guide and inspire members to reach their fitness goals.
Map
Enquire and view gym prices at Xtend Barre Stones Corner. No obligation to join.
Customer Reviews
Xtend Barre Stones Corner is a fantastic fitness studio that offers a wide variety of classes for all levels of fitness. Customers love the friendly and welcoming atmosphere, as well as the knowledgeable and experienced instructors. The classes are varied and challenging, and the instructors are always encouraging and motivating. Customers also appreciate the small class sizes, which allow for personalized attention and correction of movement.
The studio is well-equipped and clean, and the socks are cool. Customers also love the sense of community and culture of the studio, which is something that you won't find in other gyms or studios. The instructors are dedicated to the well-being of their clients and mindful of any injuries they may have.
The classes are always varied and fulfilling, and customers have noticed a huge difference in their posture and waist after just a few weeks. Xtend Barre Stones Corner is a great place to get fit and strong, both physically and mentally. The team is friendly and caring, and they make sure that everyone feels welcome. Customers highly recommend Xtend Barre Stones Corner for anyone looking for a friendly environment to get fit.
Xtend Barre Stones Corner offer quality Pilates and Barre classes in reasonable size classes that allow for good interaction and correction with the instructors! Classes allow for different abilities and are always the right balance of fun and exercise! The instructors are fantastic delivering quality classes with good instructions. I wish I'd joined Xtend Barre sooner - I've never found a program or community that keeps me inspired and committed.
Carolyne Hull
The owner, Shay, is extraordinary. What a superb teacher of Reformer Pilates & gorgeous person as well. All the instructors at the Stones Corner studio are so lovely and caring. It doesn't matter what size, shape or age you are, they will look after you. It is super clean and you get very personalised attention. That makes me feel safe when exercising. 10/10. I'm so glad I found this studio. I feel so much stronger for going and wouldn't go anywhere else.
Helen Parer
I absolutely LOVE Xtend Barre Stones Corner! After moving up from Melbourne over a year ago, I struggled to find a studio/fitness space where I got results, had fun and also felt welcomed. Shay and all the instructors are wonderful (though I may not feel that way in the middle of a class :D), they challenge you but also encourage you to listen to your body.. I always walk out feeling great!
Rebecca
Xtend Barre Stones Corner is fantastic for many reasons including friendly, enthusiastic and professional trainers, and it offers a great number and variety of classes. However, above all the sense of community and culture of the studio is something that you won't find in other studios or gyms.
Bill
Hands down the best overall workout with the best results I have ever noticed! With a variety of classes, and levels within the class , to choose from you can stick with the same or mix it up throughout your week. Your strength. posture, endurance, balance and mental resilience (sometimes it's hard!) will improve and all within the most supportive, friendliest environment. The team at Xtend Stones Corner are knowledgeable and totally dedicated to your well-being and mindful of any injuries you may have. I am very grateful my daughter introduced me to this studio. I also never anticipated the beautiful friendships and community I would be a part of.
Fiona Di Nardo