https://gymnearme.net.au/backend/profiles/get_profiles?gym_id=4472&include_types=1&include_classes=1&include_features=1&include_social=1&include_memberships=1&include_offers=1&include_hours=1&include_reviews=1&include_google_place=1&include_average_review=1&return_url=1
Category
Gym

Fitness Center

Health Centre
Opening Hours
Mon: Open 24 Hours
Tue: Open 24 Hours
Wed: Open 24 Hours
Thu: Open 24 Hours
Fri: Open 24 Hours
Sat: Open 24 Hours
Sun: Open 24 Hours
Membership Plans Available at Zap Fitness 24/7 Adelaide CBD
The Passport membership gives you access to 50+ clubs Australia-wide, 24/7 access, fitness challenges, membership holds, refer a friend reward, free WiFi in club and personal trainer support for $10.99 per week. The Home Only membership gives you access to one club only, 24/7 access, free WiFi in club and personal trainer support for $9.99 per week.
| Plan | Description | Price |
| --- | --- | --- |
| Passport | All Clubs (excluding Zap Salamanca) | $10.99 - weekly |
| Home Only | | $9.99 - weekly |
About Zap Fitness 24/7 Adelaide CBD
Perform your workout routines and reach your fitness goals on your terms with low fees and 24/7 gym access at Zap Fitness.
At Zap Fitness, we're committed to motivating more Australians to prioritise regular movement and are equipped to power your fitness 24.7. Starting out as a single studio, Zap has fast become one of Australia's fastest growing and most accessible 24.7 gyms, offering a convenient range of training solutions including 24.7 access, personal training, no lock-in contracts and affordable membership options.
See what makes Zap Fitness 24/7 Adelaide CBD the Best Gym in Town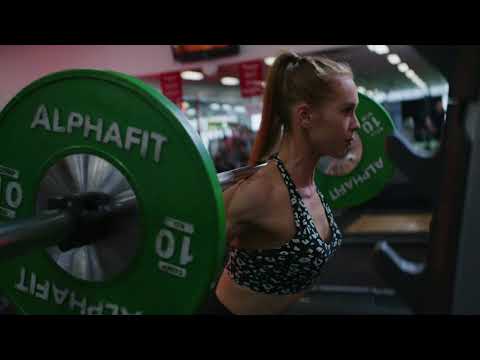 Experience the energy and community at Zap Fitness 24/7 Adelaide CBD.
See our certified trainers in action and get a feel for the energy and community at our gym. Watch now and come experience the difference at Adelaide.
Get a feel for the lively and supportive atmosphere that sets Zap Fitness 24/7 Adelaide CBD apart from other gyms in Adelaide
See firsthand the dedication and passion of our certified trainers as they guide and inspire members to reach their fitness goals.
Map
Enquire and view gym prices at Zap Fitness 24/7 Adelaide CBD. No obligation to join.
Customer Reviews
Zap Fitness Adelaide CBD is a great gym for those looking for a convenient and affordable workout. Customers love the staff, who are friendly and helpful, and the quality of the equipment, which is well maintained and works well. The gym is also clean and air-conditioned, and the toilets and showers are always kept clean. Customers also appreciate the quiet atmosphere in the mornings, and the fact that it is never too busy. Additionally, the gym is open 24/7, so customers can work out at any time. The vending machine also offers vegan options, which is a great bonus. The only downside is that the phone number is often not answered, and the gym can be randomly closed with no warning. However, overall, customers are very satisfied with their experience at Zap Fitness Adelaide CBD.
My member ship was transformed to this place because the one I selected was closed without any Notice. And now your terrible customer service line never get through. What worse is that stupid provider called Debit Success charge extra 10 aud as twice the membership price as the so called overdue amount even after I updated my bank details in their stupid website. No one can be get through or communicate with,but all my money being stolen. If you want double the fee just say it at beginning. DO NOT change my membership location without Prior notice and refuse any calls about cancellation!!!!
Michael Leno
I love this little gym in the city for those early morning workouts before work. When it comes to the equipment available, there is a good selection of equipment and it is all good quality and works well. The toilets are always clean, I haven't ever used the shower facilities here, however, I am sure they are clean too. I like going here, as it's never too busy and I am able to workout with what I need, and not wait for a machine or piece of equipment. It may get busier later in the day or evening. Some vegan options in the vending machine would be good but I usually have my own stuff at the office.
Nathan Godwin
*Edit: A week since their response, Zap have not contacted me as promised and the situation has not improved. There were cockroaches in the weights area and the showers were still not clean. I've notified if my intent to quit after 5 years of membership and have joined a different gym.* I go here because it's quiet in the morning and on my way to work. The gym itself looks nice and has adequate weights and machines. Sadly the facilities are not clean, the showers are not cleaned frequently and the first one has bugs in it. Only one female toilet cubicle out of 5 is able to be used/locked and the others have been broken for some time now. I think this could be a really great gym if it was given some love in terms of maintenance and cleaning. You are also unable to see the mirror from the squat rack so it's hard to focus on correct form.
Mia Wisby
I enjoyed my work out here but was terribly disappointed at how they handle my issue. When I signed up, I was told that I can cancel my membership after 1 month and have to give them 1 month notice. I thought it was perfect for me as I only had 2 months left in Adelaide before moving. Told them I want to terminate the membership and one of the guy told me he had done it. That was in Mid November. Realized I got charged end of December and they couldn't direct debit from my new card in January 2020 hence there's additional debts (they could have contacted me about that). I called them afterwards but they told me there are no record of cancellation (one told me there could me system error in ZAP Adelaide so how's that my fault?) and I couldn't provide evidence as I informed them upfront. Emailed them to explain but no one even reply my mail. Called them but phone was unattended. Got direct debited today again and they never provide evidence when my last payment gonna be. I think my bank gonna be dry. Don't give reason that you guys tried calling me and it went to miss call. I emailed ZAP Fitness Membership. SOS.
Katherine