https://gymnearme.net.au/backend/profiles/get_profiles?gym_id=4481&include_types=1&include_classes=1&include_features=1&include_social=1&include_memberships=1&include_offers=1&include_hours=1&include_reviews=1&include_google_place=1&include_average_review=1&return_url=1
Category
Gym

Fitness Center

Health Centre
Opening Hours
Mon: Open 24 Hours
Tue: Open 24 Hours
Wed: Open 24 Hours
Thu: Open 24 Hours
Fri: Open 24 Hours
Sat: Open 24 Hours
Sun: Open 24 Hours
Membership Plans Available at Zap Fitness 24/7 Clayton
Zap Fitness Clayton offers two membership options: Passport for $10.99 per week which gives access to 50+ clubs Australia-wide with 24/7 access, fitness challenges, membership holds, refer a friend reward, and free WiFi in club with personal trainer support; and Home Only for $9.99 per week which gives access to one club only with 24/7 access, free WiFi in club, and personal trainer support.
| Plan | Description | Price |
| --- | --- | --- |
| Passport | All Clubs (excluding Zap Salamanca) | $10.99 - weekly |
| Home Only | | $9.99 - weekly |
About Zap Fitness 24/7 Clayton
Perform your workout routines and reach your fitness goals on your terms with low fees and 24/7 gym access at Zap Fitness.
At Zap Fitness, we're committed to motivating more Australians to prioritise regular movement and are equipped to power your fitness 24.7. Starting out as a single studio, Zap has fast become one of Australia's fastest growing and most accessible 24.7 gyms, offering a convenient range of training solutions including 24.7 access, personal training, no lock-in contracts and affordable membership options.
See what makes Zap Fitness 24/7 Clayton the Best Gym in Town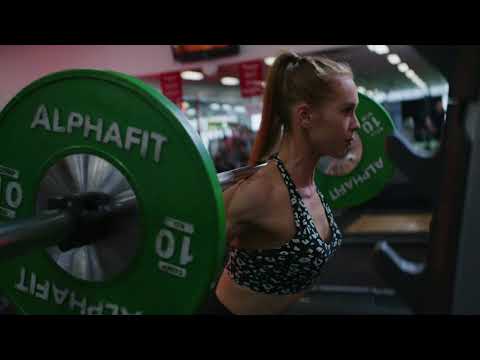 Experience the energy and community at Zap Fitness 24/7 Clayton.
See our certified trainers in action and get a feel for the energy and community at our gym. Watch now and come experience the difference at Clayton.
Get a feel for the lively and supportive atmosphere that sets Zap Fitness 24/7 Clayton apart from other gyms in Clayton
See firsthand the dedication and passion of our certified trainers as they guide and inspire members to reach their fitness goals.
Map
Enquire and view gym prices at Zap Fitness 24/7 Clayton. No obligation to join.
Customer Reviews
Zap Fitness Clayton is a great gym for anyone looking to get fit. Customers love the 24/7 access, the friendly staff, the clean and well-maintained facilities, and the wide range of equipment available. The gym has a good selection of cardio machines, Hammer Strength equipment, cable machines, a stretch area, and a boxing bag. Customers also appreciate the low cost and the fact that the dumbbells go up in weight by 2kg rather than 5kg compared to most standard gyms. Parking is also available, although it can be limited at times. Customers have also noted that the barbells need to be replaced, and the water tap speed is slow. However, overall customers are very satisfied with the gym and the services it provides.
Good and clean gym with friendly staff. Few of things that can be improved are: -20kg barbells can be replaced with new. Old barbells are bent and have no grip on them. -Water tap speed is so damn slow. Takes ages to fill a water bottle, especially when someone else is waiting on you. -More foam roller can be added. Only have one roller which remains engaged.
Shubham Papneja
- Equipments are pretty good for an amateur like me. - Friendly staff - Neat and well maintained - Quite a few parking spaces available, though not a lot. You can park on the nearby streets if needed. - You'll need to visit a few times to get a hang of when it's busiest. I hence avoid Monday evenings which is pretty busy.
Vijay S Paul